Law Training Centre tackles some of your super-exam queries, ahead of tomorrow's official roll-out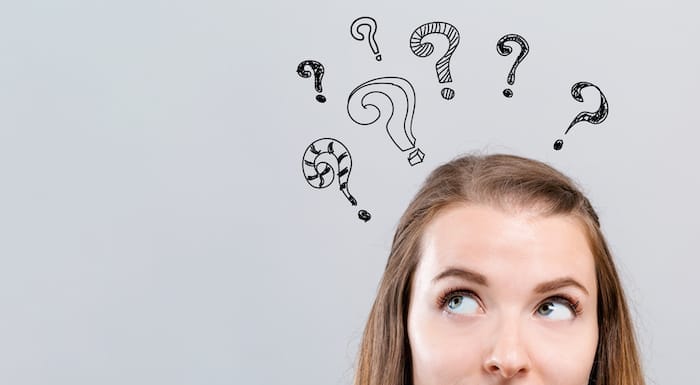 From tomorrow (1 September 2021), aspiring solicitors seeking to qualify in England and Wales must meet four requirements: have a degree or equivalent qualification, pass the two-part Solicitors Qualifying Exam (SQE), complete two years of qualifying work experience (QWE), and meet the Solicitors Regulation Authority's (SRA) character and suitability requirements.
In a recent webinar (embedded below), Law Training Centre tutor Shane Robson explains what students should expect from each of the elements comprising the new route to qualification, whilst responding to some frequently asked questions. Here are the key takeaways:
1. Do you need a degree?
The SQE is open to students with a degree or degree equivalent qualification from any academic background. It does away with the requirement for non-law graduates to complete a law conversion course. Robson outlines that to enrol on the SQE, "any degree, in any subject" will do. You don't even need a degree at all — a Level 6 qualification, or equivalent, is sufficient.
2. If you did a law degree, do you have to do an SQE prep course?
Completing a prep course for the SQE is not compulsory. However, talking particularly to law grads, Robson says it's important to remember that a law degree is unlikely to be enough to pass the first stage of the assessment, known as SQE 1, which requires candidates "to be competent to the level of a solicitor". Therefore, it is advised students invest in completing an SQE prep course. There are several available on the market, including Law Training Centre's new online offering, and so students are able to choose the one that best suits them.
3. What counts as qualifying work experience?
To qualify as a solicitor, SQE candidates must complete two years of full-time (or equivalent) qualifying work experience, or QWE. This doesn't need to be paid work experience, and the choice of when, where, or how you do this is almost entirely up to you. Robson outlines that QWE can be completed in stages "before, alongside, or after a candidate's SQE studies" and with "up to four different organisations" including, for example, law firms and not-for-profit organisations.
4. Is the SQE suitable if you already have experience working in the legal industry?
The answer is yes, according to Robson. Your prior experience may even mean that you are already a step ahead for SQE 2, which tests an individual's ability to apply their legal skills. However, even for those with prior legal experience, Robson reminds students that they will still need to demonstrate they have the requisite functioning legal knowledge tested by SQE 1. He recommends aspiring solicitors in this position enrol on a prep course to get up to speed.
5. How long will it take to become qualified?
There is no set time to qualify through the SQE route; it will all depend on how much time you can dedicate to learn the course content and take the exams, says Robson. He goes on to suggest students do a practice SQE 1 exam, which can be downloaded from the SRA's website, to get a feel for the kind of questions that will be asked. From here, Robson explains that students will be able to discover any gaps in their knowledge, decide how much of a prep course they will need to cover, and calculate how long this will take.
6. Can you specialise under the SQE and skip areas of law you don't like?
Unfortunately, no. To pass SQE 1, you must cover all areas of law included in Functioning Legal Knowledge 1 and 2. This doesn't mean you have to sit through hours of content you don't find interesting, Robson says though. Instead, he suggests students seek out their tutors as they will be able to help you find ways to make learning more engaging.
7. Can you swap from the LPC to the SQE?
Yes, but before you make the switch, Robson advises individuals to consider why they are not enjoying the Legal Practice Course (LPC), the costs involved, and their personal circumstances at the time. If the conclusion is still that the SQE better matches an individual's aspirations, Robson explains that training providers, including Law Training Centre, have their SQE 1 prep course applications open all year round so you can apply whenever suits you.
About Legal Cheek Careers posts.