Ahead of next week's virtual event, Weil's Patrick Brendon discusses his busy day-to-day and using secondments to broaden one's horizons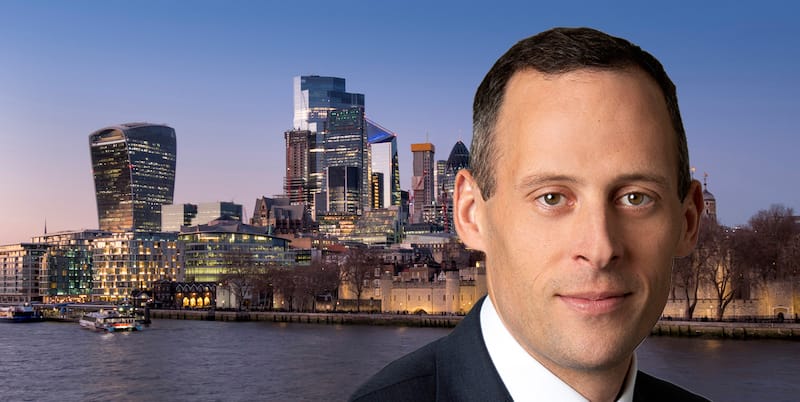 Weil, Gotshal & Manges' Patrick Brendon joined the firm 12 years ago as a trainee, and is now one of the firm's new Banking & Finance partners. Finding the firm a very "dynamic and meritocratic" environment, he is incredibly positive about his time there.
Patrick tells me that he likes an early start to his day, which allows him to balance family life, get on top of emails and plan out his day. "We are a busy practice, so the more senior you get, the more live deals you're having to actively manage." As a team, Patrick notes, Weil's finance practice has been on an upward growth trajectory for some time and retains a strong portfolio of clients — his day-to-day varies between responding to queries relating to legacy deals as well as the execution of current ones.
I went on to ask him what exactly the role of a lawyer is in the finance transactions he works on, where he acts for borrowers, such as private equity sponsors. "Essentially, what a finance lawyer does is to manage a process to execution. The starting point is that a client comes to you, looking to do an acquisition, for which they need to borrow a certain amount of money," he explains. "Our role, as lawyers, is to guide them on the terms and structure of the borrowing, which in turn feeds into advice on who they are going to be borrowing from". The journey from start to finish of securing this money can be variable in length, sometimes taking a month, and sometimes, a year. "It really depends on the deal, and each deal is different", summarises Brendon.
Part of what makes the job enjoyable for Patrick is the structured nature of his practice. "There are milestones in everything that we do. We know where we want to get to, and it's about how we navigate to that end goal", he tells me.
" For instance, if we're doing a deal where we're competing with other private equity sponsors to acquire a certain asset, the first step would be to get committed financing for that bid. Then, we would spend about two weeks getting lenders to agree terms, and hopefully win the auction asset. Once that's done, the focus shifts to lenders signing the long-form documentation and then to actually closing the deal."
Outside of the deal process, Patrick's work involves delving into the minutiae — drafting and reviewing documentation, negotiating specifics with the other side and judging what points to take to the sponsor. "How we frame these and guide our clients is based around what we are seeing in the market, what is appropriate in the current deal environment and where we see risk factors", he explains, adding that this is where majority of his value-add as a senior lawyer comes into play.
Patrick goes on to discuss the value of client secondments, which the Weil finance team actively pursues for associates and counsel. "Secondments really help to contextualise the day-to-day work that you do. It's very easy, when working in a deal-flow environment, to overly focus on the day-to-day or next milestone, but it's important to always understand where we fit in in the context of the wider transaction", he says. "Stepping outside of the bubble helps you become more efficient in your interactions with the institutions you deal with, as you understand the sorts of processes that they need to go through on their end", he explains.
Beyond the knowledge aspect, client secondments are also a great networking opportunity. "If you go over to the capital markets team at a private equity house, you get a huge plug into the market and the people within it, which is hugely valuable", explains Patrick.
I then asked Patrick about his experience of training at Weil, with the finance practice being a small team of just five to six people when he joined. "I was thrown straight into the deep end — you were forced to step up and take responsibility early", he recalls. While he recognises that this can be daunting for some, he thrived in this setup, as it allowed him to gain exposure to running deals very early on in his career. "There is a huge benefit to training and working in a dynamic and flexible team because of the opportunities it affords for you to push yourself", he encourages.
So, what should those seeking to explore a finance practice keep in mind? Patrick notes that the day-to-day is a lot less legalistic than other practice groups. "I find myself doing less law than other practice groups. A lot of what we do is cross-border transactions, so what is important is locating the risk factors in different jurisdictions and grasping the framework in which deals happen," he explains. But the key thing to keep in mind, and something often ignored by new joiners in Patrick's experience, is to recognise how all these factors are ultimately predicated on a very legalistic framework — "at the end of the day, you're drafting a security agreement a certain way because of the law underpinning it", he points out.
His advice to succeed in a finance practice is to be multi-faceted. "The best lawyers are great at managing a process and are organised to stay on top of their workflow. They can understand different jurisdictions and have the emotional quotient to interact with a range of different people, with a strong legal base to underpin these skillsets. And above all, they are motivated to achieve the best outcome for their clients," he adds.
Patrick Brendon will be speaking at 'Life as a global finance lawyer – with Weil' a virtual student event taking place on 20 September 2023. Apply now.