Weil partner James Harvey gives insights into the realities of work at a US outfit and demystifies the complex phenomenon of SPACs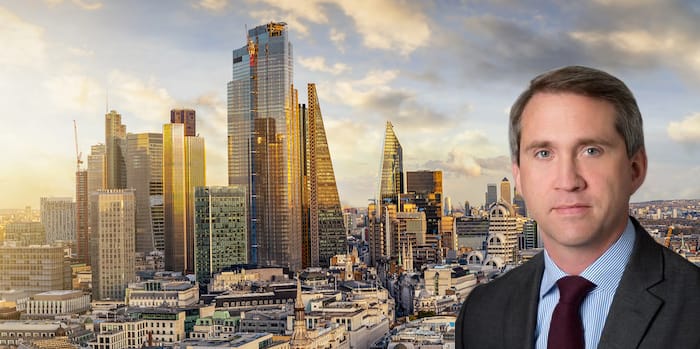 There is a relatively new tool in the financial markets' toolbox: SPACs.
These special purpose acquisition companies have been a driving force of the markets over the past year and will be the centre of discussion during this afternoon's virtual student event with Weil, Gotshal & Manges. Ahead of the event, I caught up with Weil private equity and corporate M&A partner James Harvey, who'll be on the panel, to find out more about one of the hottest financial innovations in recent times.
Private equity lawyers are busier than ever in the midst of the pandemic, Harvey tells me when we speak, with innovations such as SPACs characterising an increasing amount of his work.
Simplifying this complex financial concept recently born in the US, Harvey explains that a SPAC is essentially a shell company created by a financial sponsor. This shell company then goes public through an Initial Public Offering (IPO) and looks to merge with a target company (called a de-SPAC transaction) usually within 18 months to two years. The cash initially raised by the SPAC as well as any cash raised from investors as part of the de-SPAC (this fundraising is called a PIPE) is then invested in the merged target business which effectively inherits the SPAC's listing.
What makes this unique, Harvey explains, is that "in some ways, a de-SPAC transaction is a bit like an IPO, allowing a company to go public, in other ways it's like a fundraising and then in others it's like an M&A deal". Harvey goes on to explain that currently the UK market does not lend itself neatly to SPACs and de-SPACs, but as it continually evolves, it is anticipated they will become "a more permanent fixture" as London looks to maintain its competitive edge in capital markets post-Brexit, with proposed reforms to allow them more readily.
So, what's it like working on a SPAC or de-SPAC transaction here in the UK? Harvey tells me that it can often involve complex cross-border work. For example, earlier in the year he worked closely with his colleagues based in the firm's US offices on a $1.1 billion de-SPAC transaction involving a UK business.
However, SPAC transactions are not necessarily Harvey's bread and butter. Instead, he outlines that his time in practice is typically spent advising sponsors, private equity houses, family offices and companies on leveraged buyouts, growth investments, minority investments as well as other matters. He explains that in a day he might do anything from "negotiating documents with lawyers on the other side, discussing issues with the associates in the team he is working with or coming together to get a deal across the line, as well as looking to develop new clients".
It was this focus on doing big-ticket deals and fast-paced, complex work that drew Harvey to the private equity practice area in the first place, he says. Having read law at Oxford University, he qualified into the private equity practice at a UK law firm in 2005 — but it wasn't long before he was drawn to the private equity prowess of Weil and the firm's ambitious and supportive culture.
Harvey moved across to Weil a year after qualifying and has been with the firm ever since. He puts this down to a blend between "entrepreneurial spirit" and "support and development", facilitating personal and professional growth for junior lawyers. At the same time, he expresses his enjoyment of doing cross-border deals. When we speak, for example, he tells me some mornings might be spent dealing with clients in Hong Kong and Asia, whilst his afternoons may be more concentrated on the US and Europe.
For aspiring solicitors with their sights set on working at a US firm in London, Harvey suggests that those who are motivated, willing to get stuck in and keen to develop throughout their career, will go far. US firms have a unique offering for individuals "looking to be part of something bigger", Harvey says, and those who are looking to "roll-up their sleeves and want to get ahead" will be well-placed to take advantage of the opportunities.
Reflecting on the skills that make a good lawyer, Harvey says that "you will develop your skills as you gain experience" but that it is important to be a "self-starter, proactive about developing your career and curious to learn".
This is something that is facilitated by the smaller trainee intake at many US firms, he explains. Whilst there are some unifying characteristics of a great lawyer, Harvey observes, it is important that lawyers can be themselves and contribute as part of a close team.
James Harvey will be speaking alongside other Weil lawyers at 'SPACs and the future of financial innovation — with Weil', a virtual student event taking place today, on Thursday 9 September. You can apply for one of the final few (and free) places to attend the event now.
About Legal Cheek Careers posts.