Weil partner Neil Devaney on helping clients in difficulty, not shying away from 'tough conversations' and why the firm is well positioned to ride the ups and downs to come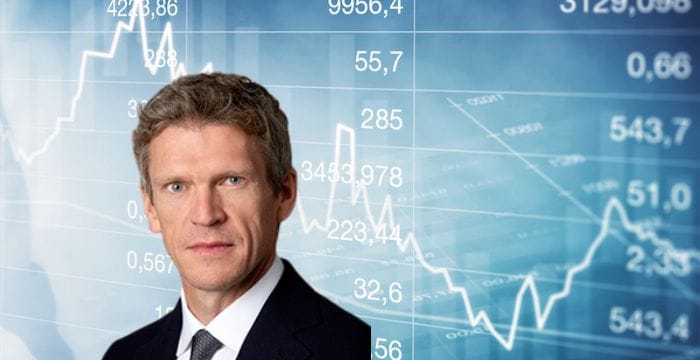 "I really enjoy helping businesses come through difficulties", says Neil Devaney, co-head of Weil Gotshal & Manges' London restructuring practice.
After spending some time at college studying fine art, Devaney eventually decided law at Exeter University was a better fit. Upon graduating, he started his legal career at Hogan Lovells where he found himself particularly drawn to restructuring work. After stints at Skadden and Bingham McCutchen (whose London office was taken over by Akin Gump in 2014), he joined the London office of Weil in 2019.
With experience at such a broad range of firms, Devaney explains why he chose to move to Weil. The firm is "part of an elite set of US firms" of which the "global powerhouse" Weil places its London office "right at the heart of its strategy". Though smaller than the likes of the Magic Circle, Devaney makes clear that is a key advantage for those finding their feet. "The smaller office size allows junior lawyers to get stuck into some really high-quality work and transactions and feel like you are making a real difference in your role," he tells Legal Cheek Careers.
So, what exactly is restructuring? Devaney boils it down to this: "taking an existing capital structure and getting it to work best under the current climate that a business is in." This is often achieved by a debt for equity swap, whereby a creditor can convert what it is owed into a company's share capital usually enabling it to have a greater say over the running of a business and, in some cases, even overhauling management.
"I was particularly interested by restructuring because normally someone has already written the documents which allows you to focus more on putting transactions together and do more analytical work," says Devaney. The broad range of clients — from creditors to struggling debtors and even those who are looking to swoop in and turn a company around, taking a profit in the process — and the challenge of deconstructing and reordering with multiple stakeholders is something that Devaney found unique about this type of work.
It's "an intense area of practice," Devaney also notes. "There's usually lots at stake and you can get into some tough conversations with clients." It's also an area that is profoundly connected to the fast-paced money markets and international politics.
The conflict between Russia and Ukraine is a good example of this. Some of Devaney's recent work includes a business that had moved a production plant from Romania to Russia before the Ukrainian conflict and has subsequently had to undergo some major restructuring due to the new political environment. The same can be said of Yandex, a multi-billion-dollar listed company, that had its shares suspended on certain public exchanges, leaving Devaney's clients who were bond holders in a concerning position. Weil has also acted for creditors of Ukrainian sovereign debt.
So, with the rising inflation and interest rates combined with supply chain issues and Ukraine-related disruption and economic sanctions, what's the outlook? "A recession is very likely for the next couple of years," notes Devaney. According to him, government reforms of restructuring and insolvency legislation produced a new restructuring plan that has been very successful. However, it looks like the economy is heading for a downturn with rampant inflation "not leaving us in a great place".
Luckily, Weil is well hedged to deal with the harsher economic winds of an oncoming recession. The firm has "two central pillars" of corporate and private equity lawyers who take the lead in the boom phase of the economic cycle and strong banking and restructuring practices which are front and centre of the firm's work in a downturn.
And what about top tips for making it as a restructuring lawyer? Key qualities that students and trainees looking to excel in restructuring and insolvency is a fascination with business and finance. Devaney explains: "You have to be interested in how companies function, business models play out and credit works. An engagement with the main forces that drive economic upswings and downswings is important."
Neil Devaney will be speaking at Legal Cheek's event 'How law firms ride the economic cycle' in partnership with Weil, which takes place virtually on Thursday 15 September. You can find more information about the event and sign up here.