Lawyers provide an overview of how the legal services market functions and explain their roles within it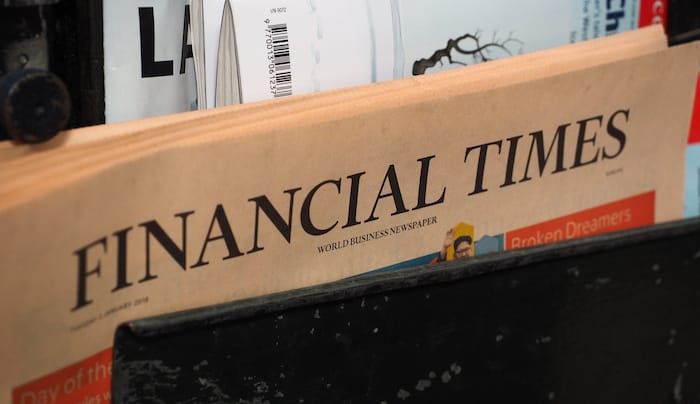 Legal Cheek and BPP's Inside Track commercial awareness event series returned last week to help future lawyers develop their understanding of the legal services market.
The event featured speakers from various corners of the profession; from law firms Paul Hastings, Pinsent Masons, Reed Smith and Shoosmiths, the in-house legal department of the Royal Bank of Scotland (RBS), flexible legal provider A&O's Peerpoint and BPP.
They gave an overview of how the legal services market functions, explained their roles within it and shared their views on what the future holds for a world still grappling with the coronavirus. They also reflected on their respective career journeys and shared advice to students.
---
The speakers
• Adam Curphey, innovation engagement manager at Reed Smith
• Neil Campbell, managing legal counsel at RBS
• Natasha Saleh, training manager at BPP Holborn
• Dee Tamlin, head of client and legal project management at Pinsent Masons
• Marie Kirby, head of resourcing at A&O Peerpoint
• Steven Ward, senior associate at Paul Hastings
• Sharon Banga, senior associate at Shoosmiths
---
There are currently 150,000 solicitors in the UK of which about 35,000 work in-house for commercial or not-for-profit organisations. Adam Curphey, innovation engagement manager at Reed Smith, and Neil Campbell, managing legal counsel at RBS, explored the relationship between in-house and private practice, and the skills of future lawyers in both areas.
Curphey spoke about The O Shaped Lawyer, a project founded by Dan Kayne, general counsel of Network Rail. Kayne worked in private practice for a number of years before he moved in-house. He started the movement with the aim of re-defining the skillset of lawyers and future lawyers.
Curphey, a former White & Case associate, said the focus has evolved with greater emphasis placed on what have traditionally been called "soft skills". O Shaped lawyers are open, optimistic, original spot opportunities and take ownership of their work, he explained, alongside being adaptable, able to build relationships and add value, among others. "Human-centric" skills as such have come to the fore in the age of agile working, he added, and lawyers have realised that it's okay for there to be minor mishaps when on video-call and working from home. Cats might appear on-screen or children might walk in which has "led to the realisation that there are humans behind everything we do".
Campbell agreed, noting higher levels of empathy and emotional intelligence in the (virtual) workplace, and a move beyond "speaking academically" about soft skills to actually embracing them.
The duo then considered the different skills required of in-house lawyers, and how they potentially differ from those in private practice. Clients are the driving force for private practice; solicitors working in law firms are expected to build a book of business. In-house lawyers serve only one client. As such, they have to be "close to the organisation" to "understand the business strategy", said Campbell, who worked in private practice in the UK, and Australia, prior to joining RBS. "You're a business partner with your client, helping them to find solutions."
Natasha Saleh, training manager at BPP and former Dentons associate, added that a lawyer in-house tends to be "a generalist" rather than "a specialist". They deal with "whatever matter hits the company" instead of building a practice in a particular area, said Campbell. Curphey added that upon moving in-house, lawyers often have to "de-privatise" and detach from their usual way of thinking. The lines are blurring, however, as law firms increasingly run "more like a business".
Pinsent Masons has long established itself as a professional services business with law at its core. Dee Tamlin, head of client and legal project management, shared insights into her line of work. "We support our legal teams, including the lawyers at Pinsent Masons, our clients and other stakeholders, to deliver legal outcomes and we project manage how we get to that outcome," she explained. "It might involve being on secondment to a client, for example, an in-house legal team. It's not so much about doing the project management to 'keep the lights of the law firm on' — it's more about project managing the delivery of the legal service."
Up next we have a Q&A with legal experts from @PMgrads @Paul_Hastings @Peerpoint @ShoosmithsGrads and @BPPGroup ? #VirtualLegalCheek pic.twitter.com/OMkv6aFCXD

— Legal Cheek (@legalcheek) August 25, 2020
Flexible lawyer resourcing models like Allen & Overy's Peerpoint are growth areas in the changing legal market, and can offer a credible option for lawyers early on in their career. Peerpoint places legal consultants into assignments with clients that vary from financial institutions to multinational corporates. It is fully integrated with Allen & Overy, which Marie Kirby, head of resourcing, explained helps ensure consultant lawyers have access to all the resources and support they need. Consultants also have flexibility and control over their careers, and, in turn, their clients to have their resourcing needs met.
Senior associates Steven Ward and Sharon Banga appeared alongside the panellists and offered advice to prospective commercial lawyers.
Ward came to Paul Hastings via Macfarlanes and Latham & Watkins. "I always thought I wanted to be a private equity/M&A lawyer," he told the audience of over 500 students. "Back when I was going into my training contract, PE was always in the news, it was considered to be very glamourous. And then my first seat was in banking doing fund finance." However, he came to enjoy this type of work and ended up building his training contract around it. Ward advised students to keep an open mind and to use the training contract to explore different areas of law.
Banga said social media has created a perception that law is "an exclusive club". She cautioned students against "comparison culture" and to not be afraid to take a tiered approach. "It's not a race," she said. "A different route is not a second class route — it's just a different route."
Banga found it "really difficult" to get a foot in the door at a medical negligence firm, and so found work as a paralegal alongside completing the LPC part-time. The firm she worked for was expanding its clinical negligence department at the time she was nearing completion of her studies. She managed to secure a training contract and worked her way up until she was helping run the department. She joined Shoosmiths four years ago handling private client work.
Curphey and Tamlin shared concluding thoughts.
"Don't enter law as a blank slate forgetting everything that went before," were the words of advice from former BPP education and innovation chief Curphey. By way of an example he explained that the London Underground Tube Map was designed by an engineering draftsman who used his experience in circuit design to create the renowned graphic.
Tamlin has worked in the legal sector for over 30 years. She recalled being told by a teacher that she "wasn't university material", and so went on to work as a legal PA upon finishing school. The teacher's comment "plagued" her for years, she said, and so at the age of 49, she "bit the bullet" and enrolled on a master's at the University of Liverpool. She graduated in 2017 with a first class honours.
About Legal Cheek Careers posts.