Lawyer turned BPP University Law School training manager Natasha Saleh shares her advice to students looking to secure a training contract post-COVID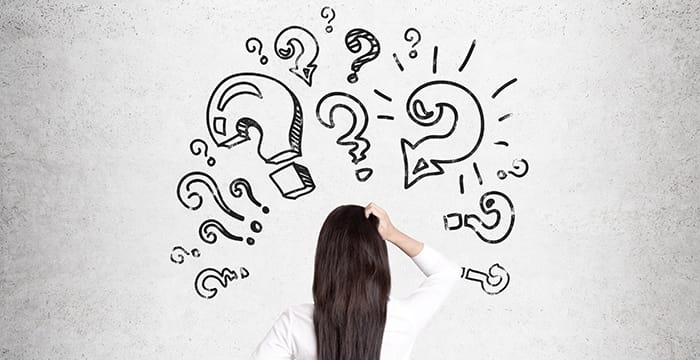 Throughout Natasha Saleh's varied legal career, the world of work has become increasingly globalised, in turn creating an interconnected marketplace.
Law firms are now more efficient than they previously were. "Their wider reach means they benefit from shared knowledge, infrastructure and technology, and yet also benefit from local, jurisdictional 'on the ground knowledge'", BPP Holborn training manager Saleh explains. The international presence of some law firms coupled with their extensive, widespread practice areas, means that these types of firms are better equipped to weather downturns.
When it comes to gaining a better understanding of the legal services market, Saleh encourages spending ten to fifteen minutes a day reading the legal and business press and making a note of the key points. "Firms are looking for an awareness of current, topical issues within the market, your interest in them and being able to discuss them," Saleh points out.
Broad work experience, from pro bono to shadowing a barrister, is also crucial in showing "commitment to gaining a comprehensive understanding of the legal services market". Not only does work experience aid a student's understanding but it will also enable them to make an informed choice when it comes to deciding on areas of practice they wish to pursue. This can then be highlighted during interviews.
As a result of COVID-19 and the subsequent economic recession, Saleh, who has over ten years of lecturing experience, predicts "a decline in demand for some legal services as clients try to keep work in-house" in order to keep costs down. In addition, it's likely there will be "a steady migration towards more legal services being offered online, more employee flexibility through working remotely and more collaboration and connectivity through technology", she adds.
With the increased use of technology, the landscape of the legal services market is continually changing and the introduction of the Solicitors Qualifying Exam (SQE) from September 2021 will be "one of the biggest shake-ups to the legal profession in recent history", Saleh says.
Future trainees should therefore be mindful of the skills needed to navigate the legal services market. Adaptability is key, according to Saleh. Whether that be adapting to working online and developing technological skills, or adapting to the practice areas that may see a surge in work as a result of the pandemic.
Full service international law firms are best placed for responding to changes resulting from the pandemic — a variety of practice areas means that areas that thrive in uncertainty will be able to support those that see a downturn in work, the former Dentons banking and finance lawyer explains. Litigation, for example, "can be said to be counter-cyclical to the macro-economy". This means that when there's a downturn in the economy, litigation increases while M&A and transactional work decreases. "This is because more people and companies are willing to sue to recover much-needed capital", she explains.
Owing to the pandemic, firms may recruit fewer trainees and so will be receiving four to five times as many applications for training contracts, Saleh notes. In these uncertain times she advises students to focus on their immediate studies and achieve the best marks that they can, rather than students diluting their time with applications, because "when it does come to applying, it'll be very competitive".
Students should use this time to research the legal market, and the different practice areas and types of firms that might be of interest, so when it's time to apply they can take a structured approach to applications.
"Use your uni career's service," Saleh stresses. BPP Law School's Careers Service team, for example, is run by former solicitors, graduate recruitment professionals and law careers consultants, and so are well-placed to provide guidance on matters from writing a good covering letter to reviewing CVs and holding mock interviews.
Having gone into a career in legal education initially by chance, through an opportunity that presented itself whilst she was studying for her master's in international corporate and commercial law, Saleh highlights the importance of taking every opportunity. "You never know where your career will take you," she says. "Just because you know you want to work in a City firm, don't think there's no value in doing work experience in a smaller, regional firm. All experience is good experience."
In addition, students shouldn't underestimate the value of networking and keeping in touch with people they've met during work experience or at events. Having a positive attitude, demonstrating willingness and being proactive are key during work experience and ensure you leave a good impression. "You never know when paths may cross again or when someone they know may have a vacancy," she adds.
Saleh also recommends students seek out mentors as they progress through their studies and career; whether it's a tutor a student felt a particular affinity towards or a newly qualified or more senior lawyer they've met during work experience.
Having secured a training contract herself in the midst of the financial crisis of 2007–2008, Saleh tells me that it's not always plain sailing and emphasises the importance of resilience. She concludes:
"Don't take it as a reflection of your own abilities if you're not successful straightaway. Careers are lifelong. Others may race ahead at the start, but you are not in a race with anyone. Keep going, it may take twice as long, but you will get there."
Natasha Saleh will be chairing, 'Understanding the legal services market — with BPP and lawyers from Pinsent Masons, RBS, Reed Smith, Shoosmiths, Paul Hastings and A&O Peerpoint', a virtual student event taking place tomorrow, on Tuesday 25 August. The event is now fully booked.
About Legal Cheek Careers posts.