Ahead of Howard Kennedy's application deadline next month, we ask Kerry Price, a trainee at the firm, for her top application tips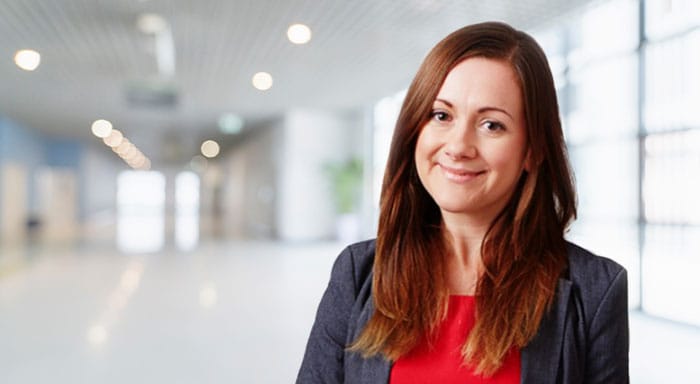 "It might not seem so at the time, but you will get there," says Howard Kennedy trainee Kerry Price to those looking to secure training contracts. "If you keep going you will make it."
Price had a varied career before she moved into law. After completing a BTEC National Diploma in Theatrical Make-up, she worked as a special effects make-up artist, before returning to university, and then taking a break to teach English in China. She knew she was interested in a career in law after studying the subject during her Access to Education course, an alternative course to A-Levels. Instead Price opted to study history at the University of Exeter before going on to the law conversion course. Despite solid academics, Price says she found it difficult to obtain a training contract. After three years of applications, she took a break from her legal journey, moving to Beijing, China to teach English for more than three years. This decision, Price says, was key to her TC success.
Reflecting on her varied journey, Price realises she was initially too focused on securing a trainee position. It was only when she took the time out to do something different that she gained both confidence in her abilities and a unique experience to talk about within training contract applications and interviews.
That's why Price advises TC seekers to pursue passions and interests before applying for a training contract. If you're currently facing rejections, consider taking a break and doing something different. Then, come back to the applications with fresh eyes and new experiences to put on your CV. "It's not worth wasting years of your life doing training contract applications," is how Price puts it.
Price was eventually head-hunted for a paralegal position at London based outfit Howard Kennedy, which she says was valuable experience to eventually securing a training contract at the firm. However, Price initially struggled to find legal work and it was only through working at Costa Coffee and explaining to a customer with legal connections that she was interested in law, that she landed her first paralegal role. It's clear then just how important networking and seizing opportunities can be to your career.
Price tells me that her decision to apply for a training contract at Howard Kennedy was a 'no brainer'.
"A training contract is like a marriage — you need to find the right one," she quips.
To help you find the right firm Price advises thinking about the different types (regional, national, international etc.) and understanding why you want to work for them. For her, Howard Kennedy was a good fit because of the non-hierarchical culture — she felt she was treated no differently as a paralegal to a trainee. Further, Price acknowledges that the trainee cohort is more mixed than is traditional, with many of her peers in her cohort also being more advanced in their careers. The firm's flexible approach to working, with many departments having two weekly 'team days' where they come into the office, is another draw, she explains, as well as its no 'face time' culture.
Howard Kennedy's 2024 training contract deadline is approaching next month. When asked what advice she has for aspiring lawyers, Price recommends looking at social media, as many firms now regularly post on Instagram, LinkedIn and Twitter, sharing insights on anything from work highlights to office culture. Some firms even share current trainees' experiences which can be useful for your own applications. She also recommends ensuring that each point you make in applications clearly aligns to the firm's values. "Talk straight, think smart, be yourself," she says.
Moving on to discuss the interview stage, namely assessment centres and group exercises, Price acknowledges these can be daunting, especially with many candidates for each role. Price herself admits that in a group exercise she found herself silent and would have appreciated someone encouraging her to join in the conversation. This would be helpful for people who are shy or cannot easily voice their opinions, she explains. Additionally, to the firm it shows that you are not just focused on what you are saying, but that you can try to include everyone's views in the discussion and work together as a team, which is a key skill future trainees will need.
About Legal Cheek Careers posts.