Lawyers spotlight practice areas including banking, energy, real estate and gaming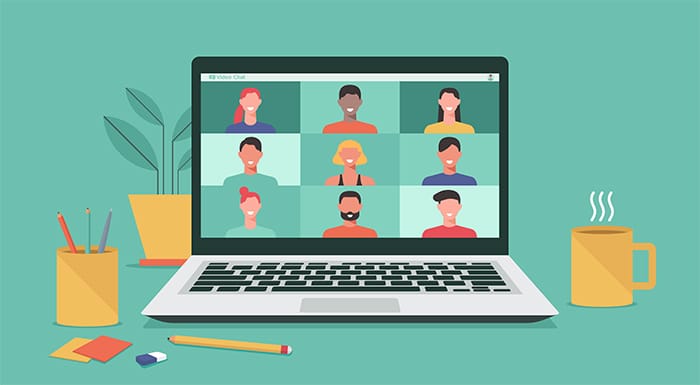 Almost 2,000 students attended The Legal Cheek and The University of Law (ULaw)'s Winter Virtual Vacation Scheme, which took place over a week this month and featured nearly 20 law firms.
The Scheme offered participants the opportunity to explore 11 different practice areas including banking, energy, real estate and gaming, among several others. Here's our day-by-day account of the Scheme, which featured a series of short talks, workshops and Q&As, with case studies set by ULaw.
Day 1
Session 1: Deals
The speakers:
• Dhruv Chhatralia, legal director at Bird & Bird
• Lily Löeffler, associate at Gibson Dunn
• David Dowling, counsel at Ropes & Gray
• Aleks Bosch, partner at Shoosmiths
What was discussed:
In this session, we heard from four corporate lawyers who provided an insight into their work on transactions and what it takes to be a deal lawyer. Bird & Bird's Dhruv Chhatralia emphasised the importance of not specialising too early and limiting oneself to particular areas given the evolving nature of corporate clients' interests, a theme that emerged in all the speakers' talks. In terms of skills, Chhatralia also noted the importance of good project management, as well as being a team player and having a good sense of humour.
Gibson Dunn's Lily Löeffler and Ropes & Gray's David Dowling went into detail about the advantages working at a US firm as a corporate lawyer can have such as getting great exposure and responsibility early on in your career. Aleks Bosch, partner at Shoosmiths, rounded off the session explaining how the wide variety of different challenges, business models, and people you encounter as a corporate lawyer was what made it such an enjoyable career.
The Legal Cheek Winter Virtual Vacation Scheme 2022 in partnership with @UniversityofLaw is now live! pic.twitter.com/mQmgDNFl1D

— Legal Cheek (@legalcheek) December 5, 2022
Session 2: Disputes
The speakers:
• Leona Powell, barrister at Blackstone Chambers
• Alexia Howard, senior associate at Clyde & Co
• George Harris, associate at Dentons
• William Fletcher, senior associate at Macfarlanes
What was discussed:
In the afternoon the focus turned to the other side of commercial legal practice: disputes. We heard from three solicitors and a barrister about the different types of disputes they advise on.
Blackstone Chambers barrister Leona Powell's focus is large and complex cases involving civil fraud. She shared details about her varied caseload; from high stakes disputes running into several millions of pounds to those involving crypto. Senior associates Alexia Howard of Clyde & Co and William Fletcher of Macfarlanes also shared details of their day-to-day as disputes lawyers. Howard mainly handles commercial and professional disputes on behalf of insured professionals, such as lawyers, whilst Fletcher covers corporate and trust-related disputes.
Interestingly, Dentons associate George Harris explained that he hadn't initially qualified into disputes, instead opting to join a transactional practice. He realised disputes was his calling a few months later and made the move, now specialising in construction-related disputes.
This session was followed by a case study; students were asked to advise a client on a breach of contract claim and consider whether he should pursue litigation in the courts.
Day 2
Session 3: Energy
The speaker:
• Tomas Gardfors, partner at Norton Rose Fulbright
What was discussed:
Whether its rising costs brought on by global conflicts or the push towards greener production, the energy sector is going through a period of immense change.
At the centre of this is Tomas Gardfors, a partner at Norton Rose Fulbright specialising in international, cross-border infrastructure deals within the energy space. He explained how much of his work focuses on the financing, purchasing, and selling of large-scale infrastructure projects such as solar and offshore windfarms.
The market to finance such projects remains buyout despite the economic headwinds, he told students, thanks in part to the global pressures to find cleaner, more sustainable sources of energy.
His top tip for those seeking to follow in his footsteps? "Get the basics right and really understand your client," Gardfors advised. "The rest will follow."
Session 4: Real estate
The speakers:
• Eleanor Willatts, senior associate at Bryan Cave Leighton Paisner
• Sophie Marsden, associate at Bryan Cave Leighton Paisner
What was discussed:
For the second session on Day 2 of the Scheme, we were joined by Eleanor Willatts and Sophie Marsden, lawyers in Bryan Cave Leighton Paisner's (BCLP) London real estate team.
Both Willatts and Marsden noted the tangible nature of the work as a key reason for being drawn to real estate and emphasised the global reputation of BCLP in this area. "As a real estate lawyer, you want to be at a place where real estate is part of the main engine of the firm, and that's what you get at BCLP," said Willatts.
The speakers outlined a typical property lifecycle, from acquisition through to disposal, and how BCLP's lawyers are involved at each stage. They also brought this theory to light through a real-life example that they had recently worked on; the purchase of a site in the City of London to be developed into a 36-storey "green tower" with investment totalling £1 billion.
Session 5: IPOs and listed law firms
The speakers:
• Nick Smith, partner, acquisitions director and investor relations officer at Gateley
• Zum Mohammed, senior associate at Gateley
What was discussed:
In the final session of the day, partner Nick Smith reflected on his experience leading the flotation of Gateley, which became the first UK law firm to go public via an initial public offering (IPO) in 2015. Since then Gateley has seen tremendous growth acquiring various legal and non-legal businesses.
Senior associate Zum Mohammed worked at Gateley prior to and since the listing, and told us that although her day-to-day work as a corporate lawyer hasn't changed, she is now a shareholder and employee ownership gives her an enhanced sense of investment in her work, making her feel a part of the business.
The speakers rounded the session off by considering the day's case study, which prompted students to weigh up the pros and cons of working at a listed legal business.
Day 3
Session 6: Banking & finance
The speakers:
• Alastair McVeigh, partner at Weil, Gotshal & Manges
• Dimeji Ademiju, associate at Weil, Gotshal & Manges
• Stella Tregear, trainee associate at Weil, Gotshal & Manges
What was discussed:
In this session, we heard from three members of Weil, Gotshal & Manges' banking and finance team: trainee Stella Tregear, associate Dimeji Ademiju, and partner Alastair McVeigh. They underlined the benefits of working in smaller teams and how that enables you to take on more responsibility earlier on in your career as well as breaking down a case study on how to transfer an interest in a loan in a way that best-suited a hypothetical client's business interests.
Session 7: Employability Expo
Halfway through the Scheme attendees took part in an Expo, run by members of ULaw's employability team. The team delivered four presentations, and here's what was discussed:
Firm research and applications
• Hannah Coe, senior student recruitment manager at ULaw
ULaw's Hannah Coe discussed what students should consider when researching law firms and shared advice for making training contract applications. She talked about how important it is to think about different aspects of the firm such as their culture, size and practice areas, as well as ensuring that each application you make is tailored to them.
How to impress at interviews
• Anne Petrie, employability and careers manager at ULaw
• John McKeown, careers consultant at ULaw
ULaw employability and careers experts Anne Petrie and John McKeown broke down the differences between face to face, telephone and video interviews, and shared tips on how to impress interviewers in each scenario.
Social media and networking
• Clare Stapleton, employability group manager at ULaw
• Amy Walker, careers manager at ULaw
ULaw's Clare Stapleton and Amy Walker reflected on the importance of building a legal network through social media sites such as LinkedIn and Twitter. They explained how social media can help develop commercial awareness. "Following lawyers, law firms and legal commentators in your areas of interest will transform your timeline into a curated 'RSS' feed," Stapleton explained.
Should I do the LPC or SQE?
• Sarah Pooley, campus dean at ULaw's Southampton, Guildford and Reading campuses
• Debora Henigan, head of postgraduate vocational programmes at ULaw's online campus
During this session, Sarah Pooley and Debora Henigan outlined the key differences between the LPC and SQE routes to qualification as a solicitor, and advised students on which path to take depending on their individual circumstances
Day 4
Session 8: Retail & leisure
The speakers:
• Adam Walford, partner at Howard Kennedy
• Chiara Muston, associate at Howard Kennedy
• Antonia Frangakis, associate at Howard Kennedy
• Anna Armstrong, solicitor at Howard Kennedy
What was discussed:
Kicking off the penultimate day of the Scheme, we were joined by a panel of lawyers specialising in retail & leisure at Howard Kennedy.
Partner Adam Walford and associate Antonia Frangakis explained that specialising in this area entails a wide variety of work. From acquisition of premises to business expansion, they support household brands such as Pizza Hut, PureGym and Pandora navigate technological developments and a fluctuating economic environment.
Solicitor Anna Armstrong further emphasised how environmental, social and governance (ESG) considerations are increasingly becoming a central focus for the firm's retail & leisure clients, and associate Chiara Muston outlined how her work in the employment team supports businesses in this sector manage their people.
Session 9: Legal tech
The speakers:
• Anna Elmirzayeva, national lead for legal technology and innovation, professional development at ULaw
• Amy Prime, managing associate at Womble Bond Dickinson and eDiscovery practice lead
What was discussed:
In this session, the speakers discussed how new technologies are changing the way law firms work and how they envision this shaping the legal profession in the future.
ULaw's Anna Elmirzayeva talked about how law firms have moved from a tech-first approach to a mindset-first approach when it comes to introducing new technology into their work, and how the approach now is to adapt technology to the law firm's purpose and the processes they use.
Amy Prime, managing associate in the commercial disputes and regulatory team at Womble Bond Dickinson, explained how legal tech can be used for document review, contract management, creating bespoke processes, and spoke about useful tools such as eDiscovery in litigation. Interestingly, she said lawyers are freed up to work on more interesting work as administrative, repetitive tasks can be taken on by different AI programmes.
This session's case study was focused on neural network-based tools and causes for concern relating to their use in the legal industry.
Session 10: Commercial law
The speakers:
• Cathy Han, associate director at Osborne Clarke
• Eleanor Harley, senior associate at RPC
• Michael Ross, senior counsel at Travers Smith
• Gareth Bramley, senior tutor at ULaw
What was discussed:
The final session on Thursday covered the broad theme of commercial law, with the panel providing insights into everything from IT to IP.
Osborne Clarke associate director Cathy Han reflected on her career journey and why it's important for students to spend time finding a firm that's a "right fit" for them.
Eleanor Harley, a senior associate at RPC, touched upon differences in law firm culture, having spent time at a US firm's London office prior to making the move to UK law firm RPC.
Travers Smith senior counsel Michael Ross — no connection to the chap from Suits, he stressed — highlighted the benefits of secondments. Ross completed one with the Bank of England and found the experience valuable in strengthening his wider understanding of commercial issues.
The final speaker, ULaw senior tutor Gareth Bramley, urged students not to feel rushed into trying to secure a training contract. "Take a step back and remember it's a journey," he said.
Day 5
Session 11: ESG
The speakers:
• Kerry Stares, partner at Charles Russell Speechlys
• Joanna Stevens, early talent manager at Charles Russell Speechlys
What was discussed:
For this session, we were joined by Kerry Stares and Joanna Stevens from Charles Russell Speechlys (CRS).
Joanna Stevens started off with an insight into the wide-ranging practice areas and training opportunities available at CSR. This was then followed by Kerry Stares sharing her day-to-day role in the firm's responsible business team. Noting the importance of ESG for law firms, she said: "Clients are increasingly asking questions about diversity and social impact initiatives at law firms. This has, in fact, become a mainstream part of the pitch process."
The session included a case study about the impact of ESG on law firms. Students were asked to consider whether law firms should revisit relationships with clients that cause environmental harm or whether they should simply focus on service delivery, in light of rising costs and economic pressures.
Session 12: Computer games
The speakers:
• Peter Lewin, senior associate at Wiggin
• Isabel Davies, associate at Wiggin
What was discussed:
Rounding off the scheme were two gaming lawyers at media law firm Wiggin, who began by sharing their respective careers journeys and advice to those aspiring to make it in this field.
Peter Lewin trained at Pinsent Masons before joining the games law firm Wiggin acquired in 2010, Purewal & Partners. Isabel Davies, meanwhile, started out working as an assistant in the commercial team at Disney, moved to work as a paralegal at King before training at Purewal & Partners. It's this 'tiered' approach she said which helped her gain experience and exposure in what the pair described is a "competitive" industry. But new opportunities have arisen. Wiggin, which has the biggest games practice in Europe, advising clients including Epic Games and Jagex, has been offering training contracts to media and gaming buffs since 2019.
Lewis and Davies also considered the process involved to develop a game, from formation, through to funding, development and launch.
Finally, they shared thoughts on hot topics including the Metaverse, Microsoft's takeover of Activision Blizzard, blockchain with regards to play2earn games and the potential to earn crypto and NFTs as well as controversy around loot boxes.
About Legal Cheek Careers posts.