Firms that embrace the 'new normal' from the top down will reap greater rewards, says BARBRI's director of UK programmes, Victoria Cromwell, ahead of her virtual appearance at LegalEdCon 2021 next week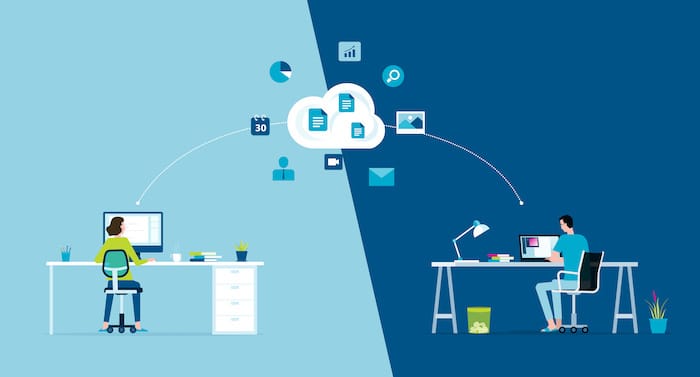 If the pandemic has taught us one thing, whatever industry we represent, it is that agile working is likely here to stay. Unless you work for Goldman Sachs, but that is another story…
Whilst this shift in where, when and even how we work was initially borne out of necessity, it is clear that many are keen for it to stay after the pandemic. Several recent reports suggest that over 70% of employees would like to continue working from home at least part-time in the future, and employers are increasingly realising that agile working means much more than simply working from home.
Outside of law, one firm that doesn't consider home working an "aberration" (as Goldman Sachs' CEO put it earlier this year) is KPMG. The Big Four accounting giant recently told its staff they will be able to leave early one day a week as lockdown eases, and will only be required to work in the office four days per fortnight. Staff will benefit from this time off per week if they complete their contracted 35-hour week to "promote wellbeing". And as Joe Garner, chief executive of Nationwide, puts it: "The last year has taught many of us that 'how' we do our jobs is much more important than 'where' we do them from".
As a former technical consultant at Microsoft, Osborne Clarke associate Rebecca Chui, who will be speaking at LegalEdCon 2021 on 20 May, brings an insight into agile working from big tech. She says:
"For years, many technology companies have embraced agile and flexible working as part of their DNA. Now, in the post-pandemic times, more organisations (including law firms) will be responding to the opportunities and challenges of a more agile and flexible working experience. We'll have to think about what kind of culture and working experience should be fostered as well as how technology can help us collaborate better. The good news is that technology companies have been grappling with these issues for some time, and we can use those learnings to help us as we move into the future of work."
At first sight flexibility is seemingly of greatest benefit to staff, facilitating the holy grail of a better work/life balance for many. However, for firms, the cost savings of a flexible workforce cannot be overlooked. This coupled with the benefits of potentially greater productivity and arguably a better service to clients resulting from worker flexibility, as well as the ability to attract and retain talent, means that firms are embracing this 'new normal' for the long-term. And it is those firms that are embracing agile working from the top down that will undoubtedly reap greater rewards in the long term. Partners need to be role models for agile working to set the tone for junior members of staff.
From a learning and development (L&D) perspective, the difficulties faced during the pandemic have made it clear that all organisations would be sensible to adopt more agile approaches to learning to improve performance, and embrace educational systems that meet the opportunities and challenges of the adjusted world we now live in.
One of the many dilemmas of L&D is figuring out how to use advances in technology as a means of engaging learners. Harvard Professor Chris Dede, who will also be speaking at LegalEdCon, has long been a believer in the power of technology to transform instruction, and his work in understanding the promise of augmented and virtual realities and other innovations in learning is leading the field in this area. He says:
"I look at problems in education that are persistent and challenging and work my way back to the kinds of pedagogy, content, assessment, professional development, and other variables involved to see if there might be a way that technology could make a difference."
Professor Dede is also clear that the rush to emergency online learning as a result of the pandemic does learners no favours. A "desperation" instructional format is unsustainable, not least because further closure of face-to-face learning remains a possibility. "We know that teaching by telling and learning by listening is a really weak form of learning," Dede continues. "We know effective learning involves learning by doing, collaboration, mentoring, and coaching."
Also on the panel at LegalEdCon is Professor Bill Henderson, founder of Legal Evolution, an online publication that focuses on the changing legal industry. Legal Evolution is grounded in diffusion theory, one of the cornerstone principles of which is that innovations diffuse faster when potential adopters have clear examples of how the innovation is working for others, particularly those in their peer group. Solutions are important because their existence enables legal industry stakeholders to make more significant investments of time and money. In the legal field in particular, examples of already existing solutions serve as a necessary counterweight to lawyers' natural scepticism, whether that be in practice or innovations in L&D.
It is clear that firms will need to continue to change and adapt as the full effect of the Covid-19 pandemic is felt across both practice and learning. But change brings with it the possibility of opportunity, innovation and enhancement both to legal services provision itself but also to the wellbeing of those providing it.
Victoria Cromwell, director of UK programmes, BARBRI, will be speaking at LegalEdCon 2021, a two-day virtual conference, taking place on Wednesday 19 May and Thursday 20 May. Third release tickets are available to purchase.
About Legal Cheek Careers posts.