A panel of experts reveal their tops tips to training contract success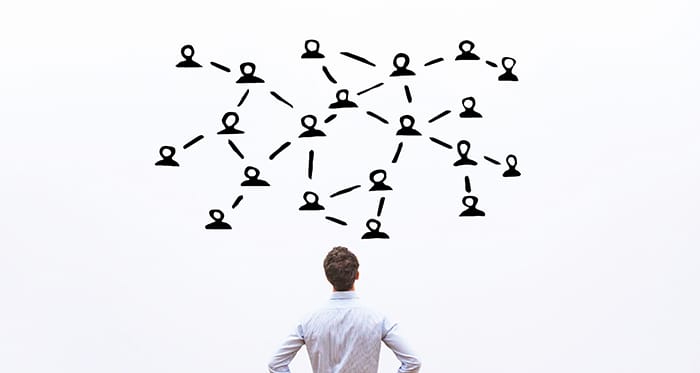 Open days, insight evenings, mini and mega law fairs offer a chance to partake in a professional ritual familiar to all lawyers: networking. A ripe opportunity for training contract hopefuls to get an insider's view on firm-focused questions — scooping up small details that make a big difference in any application. Yet, once the conversation closes with a handshake and maybe even a business card exchange, applicants are often left with the daunting question: 'What now?'
According to Jessica Brickley, a professional support lawyer specialising in commercial law at Freeths, the answer is simple: follow-up. Brickley, who was one of five speakers at last week's 'Secrets to Success' careers event held at The University of Law's (ULaw) new Nottingham campus, said: "Most of the time we meet an awful lot of people so the chances of people remembering you and remembering the conversation you had is much higher if you connect with them afterwards over email or LinkedIn."
But avoid sending out a request to connect without first adding a personalised message, the panel warned. Without an immediate reminder of who you are and why you're getting in touch, recipients may be swayed to ignore rather than accept your invitation. Brickley added:
"I receive LinkedIn connection requests from people and I have no idea who they are. It may be that I've met them and it may be that I haven't, but if I get a request and don't know who it is, I'm not just going to accept them. You need to make a personal connection — you can't just fire connection requests out there and hope that one of them will hit somebody who's interested because they've read your profile."
Building an online relationship, however, is more than a simple tick-box exercise, said Helen Parrott, a senior associate specialising in real estate at Shoosmiths who was also on the panel. "Just connecting with someone on LinkedIn is not enough. You've got to use that as a springboard for developing a conversation with them."
Reaching out to touch base can also say a lot about a prospective candidate. ULaw Nottingham dean and former partner at Gateley, Andy Matthews, recalled being impressed with individuals who made such an effort — especially the ones who picked up the phone. "It actually shows that you're really interested in the person you've been speaking to and wanted to follow-up with them," he told students.
Beyond this, a web of online contacts may come in handy later down the line. As suggested by Matthews, LinkedIn can be used as a handy research tool ahead of interviews: you may find that you share several connections with your interviewer which could be a great talking point at the interview. Even further along in your legal career, the platform is hugely beneficial to senior lawyers looking to develop their business.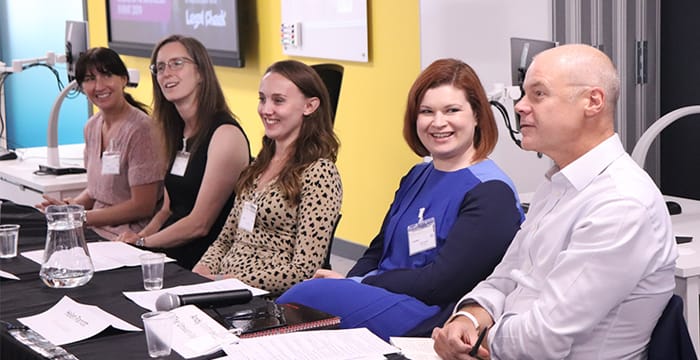 With over 500 million members, LinkedIn has replaced the defunct desktop Rolodex that stored a collection of business cards. Instead, the "really powerful tool" now offers modern lawyers an easier way to widen and connect with a potential client base, observed Selina Hinchliffe, a partner specialising in intellectual property at Browne Jacobson.
Law firms, too, are beginning to see the benefit of becoming more active on LinkedIn (much to the advantage of aspiring lawyers!) Accessible and free to use, the professional networking website enables them to share brand-building blogs and vlogs that offer valuable insight into their firms — bringing the pages of their graduate recruitment brochures to life.
Gateley trainee solicitor Natasha Dawe, who is due to qualify in employment law this autumn, shared an example. She explained to the audience that there are short blog posts that are written by trainees and available to read on most firms' websites. They'll often share their top application tips and how to ace assessment centres. "A lot of firms, probably all of the firms [represented on the panel], I know I've done one for Gateley, have trainee blogs. You have to use them — they're so useful. As trainees, we're not made to write them but encouraged to do so and the reason for that is to help you guys out," she stressed.
Despite its similarity with other popular social media platforms — from 'like' buttons to the option to send emojis and GIFs over messenger — don't be fooled. Interaction on LinkedIn requires the same diligence as an application form or cover letter. "I judge that immediately — I do not want a lawyer working for me who's making typos and grammatical errors in work that goes to my clients," said Hinchliffe. Rushing out a profile update or dropping a quick message that is riddled with mistakes indicates a lack of thought has gone into it. "It is the very basic attention to detail and you need to get that right," she added.
While boasting a strong online presence may grab the attention of potential recruiters, make sure to also keep it professional — or risk harming your chances at winning over future employers. Hinchliffe explained:
"There is still, and there should remain, a certain professionalism about the legal profession. Clients expect you to be honest, reliable, somebody who they can trust with things. If you are too vocal on social media platforms and do that very early on before you've got a full understanding of the career and the profession, and what's expected in terms of ethics and professional standards, you might accidentally put something out there or do something that could be quite damaging for the future."
Aside from networking necessities, the panel also discussed the personality traits and professional skills which solicitor hopefuls must possess. Buzzwords such as 'enthusiasm', 'inquisitiveness' and 'personable' seemed to trump technical skills such as coding — the new 'Mandarin for the tech-age' as some might think. When every applicant holds a law degree, it's assumed you're capable of practising the law, the panel agreed. Instead, it's a positive can-do attitude mixed with a strong desire to learn and develop that will help trainees gel with colleagues and clients.
To those planning to submit multiple training contract applications, perhaps re-think your strategy to avoid generalisation — a common pitfall applicants fall prey to. The panel stressed that recruiters don't want to hear why you fancy being a lawyer generally, but why you want to be a solicitor at that specific firm.
For applicants unsure which firms match their personal values, book an appointment with your university's careers and employability team. Services as such will be on offer to the 150-strong cohort of law students joining ULaw's Nottingham trendy tech hub once doors open in September. "They can't tell you what type of law you're interested in, but they'll be able to help enormously in giving information about what sort of things you should be thinking about in your CV and applications. Although, of course, it's then entirely up to you as to how you sell yourself in those applications — but it's a big part of what we do," said Matthews.