BPP's Hilary Chadwick on navigating a new regime and what the future holds for legal education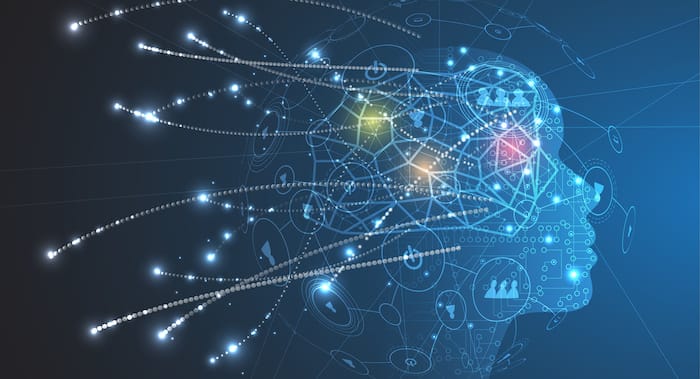 "Firms want their trainees to be career-ready on day one," says Hilary Chadwick, Head of Law at BPP University Law School, "and that is what we prepare them for."
From the challenges of switching to online delivery of all programmes as a result of the pandemic, to the long-anticipated shift towards the Solicitors Qualifying Examination (SQE), legal education has undergone significant changes in the last two years. "As professional legal education continues to evolve, we've shown we're incredibly well-positioned to adapt to the changing landscape," says Hilary. This flexibility and willingness to embrace change has made BPP the top choice for many leading law firms when it comes to providing a comprehensive SQE training programme for their future trainees.
This forward-thinking mentality is evident in the way BPP has adapted its courses for a hybrid world. "We have embedded adaptive learning technology into all our new programmes," Hilary says. "It is designed to allow students to test their knowledge and understanding through a variety of different mediums, and use artificial intelligence (AI) to identify their strengths and weaknesses — empowering them to focus on the areas where they need to improve most."
As the Head of Law for BPP's centre at London Waterloo, Hilary draws upon her experience as a solicitor in private practice and 20 years of teaching in higher education. "I became BPP's Head of Law at Waterloo during the pandemic in January 2021," she recalls. But rather than seeing this as an obstacle, she found the business was turning the challenge to its advantage. "BPP was in an excellent position to deal with the lockdown because it already had expertise in teaching programmes online," she says, "so we were able to swiftly move everything online with minimal disruption to the student experience."
BPP developed its SQE programmes over a five-year period during the run-up to the first set of SQE assessments in November 2021. This extensive period of research and development was supplemented by their close connection with law firms — allowing them to tailor some of their content to support leading firms' requirements for their future trainees. Looking back at that change now, Hilary reflects on the enormity of it all: "Any change can be challenging and this really was a once-in-a-generation change for all the stakeholders: the firms, the students and the providers," she says.
The Legal Practice Course (LPC) will be phased out by 2032 at the latest and this present transitional phase presents a dilemma for students eligible for both routes — to choose the LPC or SQE. "I think it's difficult for students that do have a choice," Hilary states, "if the route is already prescribed then the 'choice' is already made. But when they do genuinely have two options, I think students find it quite daunting to make that very important decision. They want to make the right decision — but it's not always apparent what that is."
Hilary has some sound advice for this problem. "Think about where you see yourself in the future," she counsels. "Consider what skills and competencies your future employer will require and think 'how can I develop those skills and competencies?' The fact that you need a good degree is taken as given, but it's the skills required on top of that degree that employers will be looking for."
Law firms are looking for strong legal skills. All of BPP's new SQE courses are uniquely designed to integrate knowledge and skills, using realistic case studies that allow students to continuously develop their core legal skills such as legal writing, drafting and legal research. Equally, law firms want their trainees to demonstrate an array of personal and business skills. They want their future trainees to be digitally competent, to have good business acumen, to be able to work collaboratively, to use emotional intelligence to build and maintain strong relationships, to think creatively and have a growth mindset to learn from and evaluate past experiences and feedback to continually develop and improve.
BPP's Complete SQE Training LLM course incorporates a module (Essentials for Practice) that has been informed by research and collaboration with leading law firms and with the O shaped lawyer group, allowing students to develop those wider personal and business skills that are needed to thrive in today's legal services market.
How should students and graduates prepare for their future careers as lawyers? "Start your research early," Hilary advises. "Treat employability as an additional module and give it the time it needs and deserves. Engage as much as you can with employability events and opportunities. Go to your local court, even if you don't see yourself as a litigator or a barrister, go along and network with legal professionals there. That way you'll gain an understanding of how some legal professionals work."
Hilary Chadwick will be speaking at 'LPC or SQE: Which is best for me? -– with BPP University Law School', a virtual student event taking place on Thursday 17 November. You can apply to attend the event, which is free, now.
About Legal Cheek Careers posts.