BPP's Head of Outreach Jonny Hurst shares the drivers for students' decision-making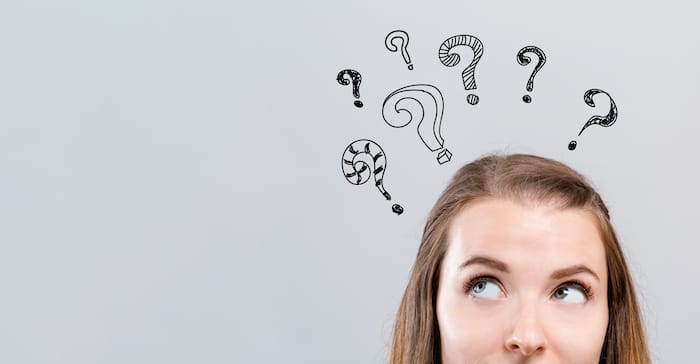 The Solicitors Qualifying Examination (SQE) came into force on 1 September 2021 and will eventually phase out the Legal Practice Course (LPC) route. However, while both systems will continue to run concurrently for some time, students face the career conundrum: should I do the LPC or SQE?
Indeed, all those that started either a Qualifying Law Degree (QLD), Graduate Diploma in Law (GDL), Postgraduate Diploma in Law (PGDL) or the Common Professional Examination (CPE) prior to 1 September 2021, now have the option to elect between the two routes.

In an effort to demystify the SQE and consider the main drivers for students making this decision, Legal Cheek caught up with BPP's Head of Outreach and Student Recruitment, Jonny Hurst.
1. Cost
One of the SRA's original aims of the new SQE route was to reduce the overall cost of qualifying as a solicitor, through cheaper course fees and the option to integrate work and study. It is now becoming clear that this aspiration will not be as straightforward to achieve as the regulator had hoped.
Part of the issue is the cost of sitting both SQE assessments, which amount to £3,980, on top of which most candidates will also need to pay for a suitable preparation course. In contrast, assessment fees are included in the course fees of LPC providers. When you take into account the fact that there is no discount to resit the SQE assessments, Hurst comments that there must be some doubt as to whether, in fact, the SQE will end up being a cheaper route for many candidates, particularly re-sitters.
The SRA does not require a candidate to study any particular SQE preparation course. However, Hurst advises students to exercise caution before thinking of taking on the SQE without the best preparation: "Most of us wouldn't attempt to pass our practical driving test without taking any lessons and the same rings true of the SQE." Hurst adds, "with the cost of SQE assessments being over sixty times as expensive as a driving test, candidates are going to want to maximise their chances of passing the SQE first time."
So, the vast majority of candidates will need to purchase a suitable preparation course to maximise their chances of passing the SQE. The challenge they have is that providers are offering a wide variety of courses — ranging from ones that focus purely on preparing for the SQE (some with and some without face to face teaching) to more comprehensive Master's level programmes which go considerably beyond the SQE curriculum. The cost of the latter route will vary between courses and providers, but broadly speaking, the overall cost may not end up being very different to an LPC Master's programme.
2. Exam preparation vs career preparation
The question students will need to grapple with over the next few years is whether to commit to a short SQE course which might end up being cheaper overall than the LPC (albeit with limited practice and skills training) or to invest in a longer, more comprehensive LPC or SQE programmes.
Hurst identifies that in making this decision, candidates needs to ask themselves: "Do I want a course to just prepare for the SQE, or an enhanced programme which prepares me for my career?"
Individual circumstances will be a key driver. For example, an experienced paralegal who has already developed a significant professional skill set may only need to do a short SQE preparation course. On the other hand, a recent LLB, GDL or PGDL graduate with little or no legal experience, may be better advised to commit to a more comprehensive course, including specialist elective subjects as part of an SQE Master's or the traditional LPC route.
3. Funding options
In addition to budgeting for the cost of both the assessments and an appropriate course, Hurst recommends that, more than ever, students will need to carefully consider how they will fund this part of their training.
Securing sponsorship from a law firm is, of course, a great solution for some candidates, but it is highly competitive, and, regrettably, a number of candidates are not successful. So, for those students, who form the majority of law graduates, the issue of funding becomes essential.
In recent years, the LPC has been eligible for postgraduate funding (currently £11,570) from Student Finance England, but only where it has been integrated into a Master's programme, such as an LPC LLM. The same funding opportunities will be available for eligible students taking the more comprehensive SQE Master's courses. Hurst observes that "it is curious to note that students, particularly from disadvantaged backgrounds, will find it easier to fund SQE Master's programmes than some shorter, cheaper SQE test preparation courses which aren't eligible for a postgraduate government loan."
4. Reputation of pathways and providers
Another important matter here is the currency of the LPC. In other words, how much longer do we have the LPC for? The answer, put simply, is unclear. The vast majority of law firms have not yet publicly committed as to when they will fully transition to the SQE route, so it's unlikely that the SQE will overtake the LPC as the mainstream route until the mid 2020s.
There has also been a suggestion from mid-tier and larger firms that just preparing for the SQE exams will not be enough and that their future trainees' education will need to be supplemented with additional knowledge and skills. As a result, some providers have sought to develop more extensive SQE Master's programmes in partnership with leading law firms, most of which go beyond the traditional LPC curriculum.
One other point to consider is that given that the SQE only came into force on 1 September 2021, there's currently no data on the new courses, nor any data on pass rates. However, in time, candidates will be able to compare the results of students who have undertaken training at specific providers and employers will also be able to compare the results of individual candidates who will all be ranked in 'quintiles' (i.e. groups of 20%). This will help later cohorts with these crucial decisions, but not those who are wrestling with them today.
5. Training contact vs qualifying work experience
Beyond the method of study, the most fundamental difference between the SQE and LPC is in the training.
Whilst most LPC students must go on to secure a two-year training contract to qualify, those who qualify via the SQE pathway will need to complete two years of qualifying work experience (QWE). One of the main benefits of QWE is its flexibility. Trainees can gain experience at a range of legal organisations and might be able to count previous legal experience towards their QWE, provided such experience fulfils the QWE criteria. For example, if you have done good quality paralegal work already, this could form part of your QWE retrospectively.
However, undertaking the QWE route with more than one legal organisation places most of the oversight around training on the trainee rather than legal employer, which may not be universally embraced across the profession. Consequently, it is unclear how employable such candidates will be upon qualification.
6. Assessment preferences
The types of assessments is also a factor to consider. The LPC, on the one hand, is focused on practical application, with staged assessments spanning the likes of introductory skills, core modules and electives, usually evenly spaced out over the course.
In contrast, the SQE assessments are more intense. SQE 1 involves two papers, each being over five hours long and made up entirely of single best answer multiple-choice questions (MCQs) on a mixture of LLB/GDL/PGDL black-letter law subjects and on topics very similar to the core practice areas of the LPC. SQE 2, on the other hand, is 16 wholly skills-based assessments set over three days focused on candidates applying the law and practice to practical scenario-based tasks.
The SQE exams are also all 'closed book', unlike some LPCs where some (but not all) providers examine for the most part on an 'open book' basis, given the emphasis on practical application and understanding.
For those who struggle with exam pressures, sitting the two SQE 1 papers within a few days, each being over five-hours long and made up entirely of MCQs may prefer the LPC route if they are still eligible. Those who thrive in exam conditions, may prefer the SQE.
7. Learning support
Whilst the SRA has published its reasonable adjustments policy for students with learning support needs, they have not yet been fully tested. When these are compared to existing arrangements made for LPC students by their current providers, there is concern amongst the EDI community as to whether as much flexibility will be afforded to SQE candidates.
In addition, whilst short, pure SQE preparation courses prepare students for SQE 1 and 2, students on such courses cannot expect the same breadth and depth of learning, skills and careers support that they would receive on either the traditional LPC or an SQE Master's course.
8. Salaries
Whilst the SQE route has sought to promote an 'earn whilst you learn' route to qualification, there are salary implications to consider. In mid-tier to larger law firms, there is no reason to expect trainee salaries to change simply because of the introduction of QWE. However, as Hurst explains, the salaries trainees receive elsewhere for QWE are likely to be more varied than the LPC pathway, because there is no requirement for employers to pay trainees for QWE at all. Given the lack of regulation, the door could also be left ajar to exploitation where some trainees are tempted to work for little or no reward, just to get qualified.
9. Timing
Students opting for pure SQE preparation courses may, potentially, be looking at a shorter period of study. However, Hurst recommends that most candidates should place the time it takes to complete their studies towards the bottom of the list of drivers. Having been a partner in the City himself prior to going into legal education, he asks rhetorically, "in a career spanning over 30 years, does a few months of additional study really matter? Isn't it more important to ensure your training is as comprehensive as possible and aligned to the career you aspire to have?"
Conclusion
As the above indicates, there's a myriad of different drivers to consider when choosing between the LPC and the SQE route, and that's not where the decisions end either — there's the range of courses on offer and the provider to consider as well. Ultimately it comes down to individual preference, how you weight these drivers and what you are looking to get out of qualification and beyond.
Jonny Hurst will be chairing the panel of experts at 'Should I do the LPC or SQE? — with Kennedys, Shakespeare Martineau, TLT and Liz Ritter, also of BPP University Law School', who has been advising leading law firms in relation to their plans for the SQE for several years. This is a virtual student event taking place this afternoon (Wednesday 3 November). You can apply for one of the final few (and free) places to attend the event.
About Legal Cheek Careers posts.
View this post on Instagram