Ahead of next Tuesday's 'When the stakes are high: working at the cutting edge of disputes' event, Travers Smith's Stephanie Lee reflects on her path to partnership and the high-stakes litigation that she's worked on along the way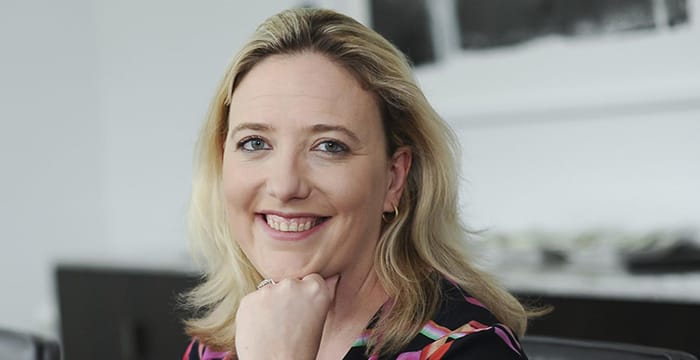 Working in Travers Smith's busy and award-winning dispute resolution department, Stephanie Lee made partner in summer 2018, having qualified in 2010 and speedily progressed through the ranks.
So what's her secret? She puts it down to a wealth of experience on a wide variety of high-profile cases, a decent amount of hard graft and the good fortune of having joined a firm with not only one of the youngest partnerships in the City but also an ambitious and growing disputes team.
When we speak, Lee has just returned from the Christmas break, an unusually quiet spell in the cut and thrust of litigation. But now it's "all hands to the pump" again for her and the large Travers Smith team working on one of the biggest civil fraud cases ever to come before the English courts.
The Hewlett Packard case — billed as the 'tech trial of the century' — brought against British tycoon Mike Lynch has been Lee's focus for a number of years and the trial itself has lasted for more than nine months. It's certainly one of the larger and lengthier ones, she says, but the buzz that she has experienced seeing such a significant case play out from start to its eventual conclusion this month is palpable.
It's important to remember that not all cases get to trial, and Lee estimates that more than 90% are settled out-of-court. So, when not in court, which isn't as often as some students might think, she'll be pulling together the many legal and factual strands to a case: analysing documents, deciding upon a case strategy and liaising with clients, counsel, expert advisers, witnesses and, of course, the opposition.
Lee studied classics at Oxford University before converting to law via the Graduate Diploma in Law at BPP Law School. Like many youngsters she harboured a range of less-than-lawyerly ambitions: a pro tennis player and even a journo after a spell working behind The Times sports desk. But the classicist set her sights on a career in law after completing a vacation scheme and realising that the solicitor role would enable her to play to the strengths that she had developed in the course of her undergrad studies. She began training with Travers Smith in autumn 2008.
When qualification neared, Lee found herself drawn to disputes. Mainly because of the strategic nature of the job — in many ways like a very long game of chess, but much more dynamic — and the breadth of the work undertaken by the Travers Smith disputes team: solicitors don't "subspecialise" and can therefore take on a wide variety of matters in the course of their career and be agile in adapting to market trends.
Lee has conducted much of her work in the financial services sector, both litigation and contentious regulatory investigations, stemming by and large from market conditions in the year she qualified (when disputes arising out of the global financial crisis started to materialise), but she's covered a lot of other ground besides: fraud, shareholder disputes, defamation matters, competition investigations, and even noise nuisance litigation, defending Alton Towers against a claim for an injunction which threatened to shut down the theme park.
"No one dispute, and therefore no one day, is the same as the next," says Lee. "It's dealing with different areas of law and representing the interests of a diverse range of clients, with a variety of commercial imperatives, that makes the work so appealing."
And despite the firm operating from just two offices, the City of London and Paris, the vast majority of disputes work at Travers Smith is international in nature, and Lee and the team find themselves making regular trips abroad.
Lee is one of the graduate recruitment partners at Travers Smith and so, ahead of a litigation-themed student event at which she'll be speaking, I probe her for careers advice for budding litigators.
She pointed to three skills that will set students in good stead. Firstly, an ability to problem solve: filtering through complex documents to get to the nub of a legal issue and to identify possible solutions. Secondly linguistic precision is crucial: every document you draft may eventually be pored over by a judge in court and words really matter when trying to win a point. And lastly, the ability to see both sides of an argument.
On this latter point Lee says: "I hear it a lot — 'I want to be a litigator because I like to argue' — but litigation is not about who can shout the loudest or who can stick stubbornly to their guns in a disagreement. A good litigator is able to appreciate both their own position and that of their opponent and should be nimble in responding to developments in the case rather than getting entrenched in a particular mindset. Litigation is also very much a team effort and so it should never be 'it's my way or the highway!'"
As we enter a new decade, I ask Lee to look ahead and consider how litigation will change amid developments in the market.
It seems that continued Brexit-related uncertainties, and in particular the challenges to be faced come 31 January, will signal a busy spell for litigators and a potential uptick in claims: "It's certainly the case that market turmoil and political and economic uncertainty result in more parties taking matters before the courts for resolution", Lee confirms.
Technology is another hot topic pervading every sector and disputes is no different. eDisclosure platforms have radically transformed increasingly document-heavy disclosure exercises which, when Lee was a trainee, were frequently conducted in hard copy. But Lee says that tech should be leveraged throughout the full lifecycle of a dispute, from first instructions right through to trial.
"We are all creating more and more documents every day which can make our matters unwieldy in nature. Legal tech enables us to harness effective ways of storing, accessing, reviewing, analysing and collaborating on several thousands of documents across large teams," she explains. And with more than 36,000 documents in the trial bundle for the Hewlett Packard case, technology has been an absolute necessity: there is simply not the space in the courtroom for that volume of hard copy material and so an electronic system displays the documents on screens for the judge, counsel and the parties.
But where does Lee see her herself in the next ten years? She says:
"I'm hugely fortunate to have a job I love at a firm I'm extremely proud to be a part of. I've spent the last ten years honing my skills in disputes and, having recently been appointed partner, I'm now looking forward to the additional responsibility the role brings and, in particular, getting to grips with, and making a real contribution to, the management of the firm and the disputes team. We're hoping to continue our growth trajectory [the department has more than doubled in size in the last few years] and to continue to attract the most complex, challenging and significant cases in the London market over the coming years."
Stephanie Lee will be speaking alongside other Travers Smith lawyers at next Tuesday's 'When the stakes are high: working at the cutting edge of disputes' event. You can apply to attend the event, which is free, now.
About Legal Cheek Careers posts.