Catherine Crampton tracks her journey from maths graduate to City associate, and discusses her teaching role at BPP University Law School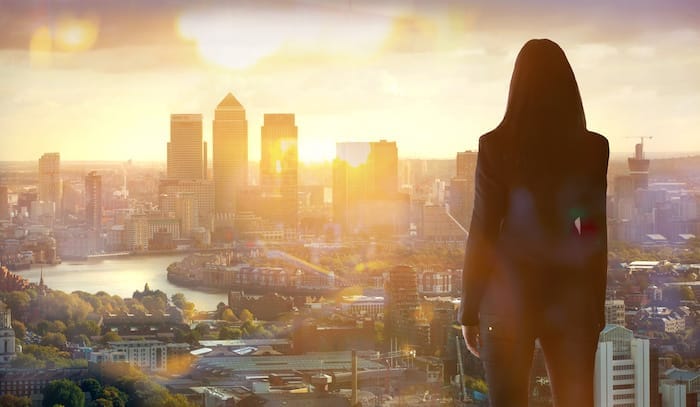 'Why do you want to study law having done a maths degree?' For Catherine Crampton — a magic circle lawyer turned BPP University Law School tutor — it was a question that didn't have a straightforward answer.
In 1998, Crampton's CV already boasted a mathematics degree from St Andrews University and two years' experience teaching English in Japan. It was there that she reconsidered her STEM calling, as she was surrounded by other graduates from around the world, all with adventurous ideas of careers they wanted to explore. "It opened up my mind," she told me ahead of tomorrow's virtual event with STEM Future Lawyers.
But truth be told, Crampton's lawyer dreams were born out of coincidence. It was 1999 when the now Law Conversion Course (PGDL) tutor bumped into an old friend from Japan, who had recently decided to switch to law. At the time, Crampton was working at the Japanese embassy in London, having completed a masters in Japanese language and society at Sheffield University. "With hindsight, that sowed the seed — that got me thinking," she recalls.
With no lawyers in the family, legal practice wasn't an obvious choice for Crampton. But it sounded challenging — something the STEM grad yearned for. Though meeting senior Japanese diplomats, journalists and then up-and-coming politicians at the embassy was certainly fun, it wasn't enough. "It wasn't intellectually challenging. That's what I wanted; that's what I missed; that's what I thought I needed," Crampton explains.
The more Crampton learned about legal practice — through a crash-course made up of careers fairs, law firm prospectuses, legal work experience and several successful training contract applications — the more similarities she found with her STEM degree. After all, scientists, mathematicians and lawyers are all fundamentally problem solvers.

So, when I ask about her switch to law, Crampton, who describes herself as a "natural problem solver", says: "It's those same problem-solving skills. I thought — if I can do it in science, if I can do it in maths, why not in law? Isn't that what the law is?" She continues:
"It's learning the rules and applying them to the problems brought to you — whether it's a mathematical problem or one brought by clients. You have to analyse the problem and use creative thinking to reach your solution, and then be able to communicate that concisely to make yourself understood."
After completing her legal education, Crampton embarked on a training contract with Slaughter and May, where she qualified into corporate finance and worked on "nerve-racking" but "exhilarating" cases — especially in the aftermath of the 2008 financial crisis. After the downturn temporarily saw M&A work dry up, she recalls delving into insolvency cases — including the collapse of the UK subsidiary of major Icelandic bank Kaupthing. In 2010, Crampton left legal practice and later entered legal academia. She's now a lecturer at BPP Law School's Bristol campus.
Looking back at her six-year stint with the elite City firm, Crampton recalls using her STEM skills from the get-go. Managing late nights at the London office, for example, was made easier due to the strong work ethic she picked up as an undergrad while studying physics before specialising in maths. She explained:
"You had your lectures. You had to go into the lab. You had to get the lab results — people sometimes had to get them in the middle of the night. If they didn't work this time, you'd have to go back and make sure they did. You had to be really disciplined and self-motivated."
And while initially worried about her lack of writing experience, Crampton actually found herself at an advantage. "Anyone who writes lab reports is used to really honing-in on the pertinent points and being really concise and clear in their writing," she explains. "In law that's what you need as well. You don't want people using flowery language — you want people telling you how it is."
Meanwhile, putting her ahead in an intellectual property seat was her scientific knowledge. In particular, she recalls working on a dispute around contact lenses that involved reading lengthy patents to analyse an infringement claim — a task that "almost makes your head hurt". Crampton continues: "As a scientist, you've got a fighting chance of understanding this really complex technology. I think as a non-scientist it really would be that much harder."
As such, STEM students looking at careers in law should recognise they have an advantage. Particularly as the legal profession continues to undergo radical change through technology and artificial intelligence. "For some people, if they've had a bad experience with maths or decide science isn't for them at a young age, they close their minds to it," says Crampton, who helped design BPP Law School's Commercial Practice module on BPP's Legal Apprenticeship programme.
She points to her non-STEM law students who often struggle with tax law — exemplifying the "fear of numbers" sometimes found among arts and humanities grads. STEM-thinkers, by contrast, are typically "more open to understanding how it all works".
To those unsure about making the jump, Crampton says "go for it" — advice that she wishes was given to her earlier. "I genuinely think many scientists would make great lawyers," she concludes.
STEM Future Lawyers is partnering with BPP University Law School on Thursday 19 November to host a panel discussion and law fair with lawyers from Allen & Overy, Clifford Chance, CMS, Gowling WLG, Herbert Smith Freehills and Mayer Brown. You can apply to attend the event, 'Why STEM students make great lawyers 2020', for free, now.
About Legal Cheek Careers posts.