Stephanie Lawrence, Product Manager at LexisNexis UK, speaks about AI and how it helps her team create more user-friendly tools for lawyers and law students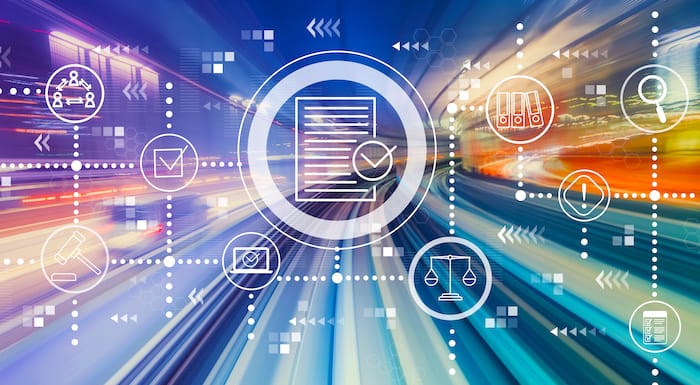 "Artificial intelligence (AI) has a lot of scope to help lawyers in research and analysis," says Stephanie Lawrence, Product Manager at LexisNexis UK. "Used in the right way, the possibilities of using AI in the legal domain are endless."
As a Product Manager at LexisNexis, Lawrence is invested in producing different products for the company's customers, which include both legal professionals and law students. Two decades in the role means that she has seen many changes in the legal sector. One major change, she tells me when we speak, is the rise and use of technology.
Within the legal sector this has been "nothing short of exciting", Lawrence remarks. "When I started we had basic search features that would generate straightforward responses to queries. Our search tools today use what is called 'extractive AI' — meaning they take into account the background and context to produce the most relevant excerpts from legal documents."
She explains this with an example: "say you went looking for, 'the penalty of late filing of accounts'. Rather than individually engaging with the words in your search terms (such as 'penalty' or 'filing'), extractive AI will try to work out the meaning of the whole query and produce a result in that context," says Lawrence. "Often, it will bring up the exact excerpts from documents like Halsbury's Laws — which is a comprehensive encyclopaedia of the law in England and Wales."
LexisNexis implements 'extractive AI' in several ways, which can be seen in the company's flagship research platform, Lexis+. One popular tool incorporating this technology is 'Answer Cards', which Lawrence tells us has been developed to answer the legal questions commonly searched by users. The feature uses AI to understand the intent behind a search question. It then produces the relevant cards which provide legal principles on that particular topic.
Lawrence also tells me about the 'Compare Versions' feature which uses text analytics, a form of AI, to compare two versions of a statute or regulation. When we speak, Lawrence helpfully shares her screen to walk me through two versions of the Education Act 1996. The changes in text between the two versions appear in red. On the screen, she also points to a 'Historical Versions Timeline', which tracks the progress of the legislation over time.
"These features have been specifically useful in light of the changing legislation after Brexit," says Lawrence, continuing that this could be "tremendously useful for lawyers who are advising businesses on compliance post-Brexit."
Beyond its use in research, Lawrence has high hopes for AI's use in other aspects of the law. When we speak, she shares her excitement about an increase in what she calls "an appetite for data analytics" among lawyers. "If you look at a case, let's say, a defamation claim against a national newspaper, AI can help you predict your chances of success," she says. "Databases today can help you find how many such cases have been brought in the past, how many of these were successful and which reliefs were more readily granted as compared to others."
A study commissioned by LexisNexis in the US found recently that 84% of lawyers see potential in AI today, Lawrence tells me. But with great convenience comes an attached cost, which in the case of AI can emerge in ways such as 'unfair bias'.
"We need to be mindful that we don't perpetuate biases through AI," says Lawrence, adding that it is for this reason that her company has "human experts who verify AI-generated responses as a matter of routine". This 'ongoing verification' is done against a benchmark which signals how accurate the search results are in a given context.
Behind the AI tools is the hard work that Lawrence and her colleagues put in on a daily basis. She tells me that using technology to solve legal problems is what drives her team to create new products. "I find it fascinating when I hear feedback from customers, ranging from students to professionals, about how our products have helped solve a problem for them," she says. "Knowing that I am making a big difference in someone's day is what gets me to work every morning."
During her talk at LegalEdCon later this month, Lawrence seeks to raise further awareness about the use of AI in the legal space. "I am really looking forward to speaking at the event, especially at such an exciting time in the legal profession," she says.
Stephanie Lawrence will be speaking at LegalEdCon 2023, Legal Cheek's annual future of legal education and training conference, which takes place in-person on Thursday 18 May at Kings Place, London. Final Release tickets are available to purchase.
About Legal Cheek Careers posts.