Four speakers from different corners of the legal profession share their insights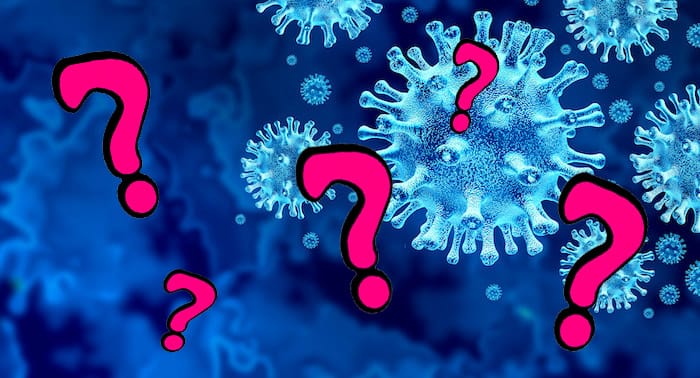 The current COVID-19 crisis is an unsettling time for law firms and prospective trainees alike.
Legal Cheek and The University of Law (ULaw) hosted a virtual student event last week to answer some of the questions swirling around the minds of future lawyers during these unprecedented times.
'Staying Set for Success: What COVID-19 means for future lawyers?' featured a panel of experts including Jacqui Timmins, partner at Pinsent Masons and part of the firm's COVID-19 taskforce; Gemma Baker, Willkie's head of graduate recruitment; Julie Brannan, head of education and training at the Solicitors Regulation Authority (SRA); and Peter Crisp, pro vice-chancellor external at ULaw. Here are the highlights.
Law firms are banking on a sharp recovery after an inevitable shock, but the panel said that firms should be 'bold' and must not give in to fear.
Some law firms are taking steps to protect jobs, said Pinsent Masons' Jacqui Timmins. She said that her firm had moved quickly to protect the livelihoods of its people, and furloughed those who, (through no fault of their own) are unable to work remotely. Moreover, she explained that there has been significant uptake from staff to move to a reduced working week for those where activity levels indicate that makes sense. The scheme is graduated so that remuneration reductions are fair and proportionate, with the firm's lowest earners being protected in full and partners taking a higher level of reduction in percentage terms.
The panel were confident, however, that measures as such would only be necessary in the short to medium term.
"Firms are holding resolute; the impact will not be dramatic," said ULaw's Peter Crisp. "The recovery will be short and sharp but we are remaining optimistic that this will likely span 24 months."
He added that the current situation compares favourably with the last major economic shock: "the impact in 2008 was much more sustained, and much deeper." Firms cut back dramatically on trainees and fee-earners then, with around 10-20% culled, but similar steps are not expected this time, predicted Crisp, who drew on his extensive experience in practice and education to address over 400 students' concerns.
Four speakers from different corners of the legal profession are sharing their insights on what COVID-19 means for future lawyers at the first in our series of 'Staying Set for Success' virtual student events with @UniversityofLaw ? #VirtualLegalCheek pic.twitter.com/4bJyFEH4TX

— Legal Cheek (@legalcheek) May 12, 2020
"Firms are holding their nerve for the time being and there are no current plans to reduce their intake," he observed. It might be the case that trainees do not get their practice area of choice, he continued, but they should be pragmatic, and flexible.
Willkie's Gemma Baker shared the panel's optimism for minimal changes to the recruitment of trainees, explaining that COVID-19 "won't affect our plans, we are recruiting for the first time this autumn and there is nothing to deter our plans. We are excited to go out onto campus".
The panel had advice for prospective lawyers wondering which practice areas have been most affected by the current set of circumstances.
Real estate and property development has been impacted by the slowdown in construction, said Timmins, who added that "it's not business as usual in sales and acquisitions". But she shared some good news: "Large deals are going through — the Chinese market is playing a long game. Shares are depressed, so now is the time to invest in those companies and times will become good again", Timmins added:
"Banking and restructuring is still very busy. Litigation is also very busy — large numbers of insurance companies are apparently saying that their policies were never designed to cover a pandemic, and large companies relying on these policies may sue."
She advised prospective lawyers not to be put off by what is happening in the short term. "Pinsent Masons has never been more connected," she said, adding that the pandemic will accelerate e-commerce and connectivity. Looking to the future, Timmins explained that the "biggest barrier to the corporate world getting back on its feet is overcoming the sense of fear that we have to stay at home".
What COVID-19 means for future lawyers

How has The University of Law supported its students through the pandemic? Pro vice-chancellor external Peter Crisp explains how the law school has helped students adjust to the new normal #LCCareers

Posted by Legal Cheek on Thursday, 11 June 2020
The Solicitors Qualification Exam (SQE) is being introduced with the world at an inflection point. The SRA's centrally set exams are currently scheduled to come into force from next September, explained Julie Brannan, who shared insights into the new route to solicitor qualification. Crisp explained that developments for ULaw's SQE prep course are well underway, with design teams successfully working remotely, to ensure course delivery is on schedule.
The panel were in agreement that the increased uptake in technology that the crisis has ushered in poses several benefits for future lawyers.
They shared advice to students to make the most of this shift: if you want to be on the money, get involved in anything digital — webinars and virtual networking events, for example.
Timmins said that "artificial intelligence will enhance, and not detract from professional services". She explained that Pinsent Masons is a professional services business, with law at its core. The increased use of technology at the firm will enable it to offer business-focused solutions. ULaw has introduced a September Study Guarantee as a reassurance for students looking to start their studies.
Shortly after the panel discussion, the speakers, trainees and members from their graduate recruitment teams joined the students for virtual networking and a mini law fair across seven different Expo sessions.
About Legal Cheek Careers posts.