Getting the balance right between online and face-to-face learning, while teaching practical skills in a way that accommodates new legal tech, will be crucial to a successful SQE, says ULaw's Jill Howell-Williams, ahead of her virtual appearance at LegalEdCon next month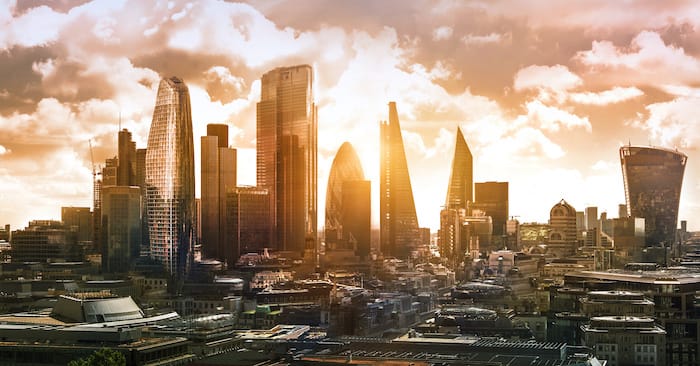 With COVID-19 forcing the UK into lockdown, lawyers have quickly embraced the great working-from-home experiment.
In many cases, it's easier than people realised. As such, wide-scale agile working — once a progressive trend limited to forward-thinking law firms — could be a culture change that outlives the pandemic.
"One of the great ironies of social-distancing is that it's actually drawn people together and informed new ways of working," says Jill Howell-Williams, The University of Law's (ULaw) national SQE programme director.
As the profession re-imagines legal practice, law schools are also seizing this opportunity to adapt. With face-to-face teaching suspended under the lockdown, many have moved training from traditional lecture theatres to online Zoom, Skype and Collaborate classrooms. For ULaw — which already offered numerous online courses, each providing 24/7 access to online materials and virtual one-to-one meetings with tutors — the transition was relatively straightforward.

Howell-Williams explains: "Years of investing in excellent learning technology has enabled us to offer the best in online classes for our programmes. It's meant we've been able to adapt to the crisis in a swift and agile way, creating an online community of students, tutors and support staff overnight."
Remote learning chimes with many of the core skills expected of future lawyers, such as tech savvy, clear communication and time-management, while also often boosting productivity. "We're always adapting our programmes to strengthen these skills," says Howell-Williams, who was previously campus dean of ULaw's Moorgate campus.
The current pandemic has bought into sharp focus the value of online learning, supported with appropriate tutor interaction, to deliver our programmes, says Howell-Williams. She adds: "Face-to-face teaching can never be totally replaced by a remote world of learning without tutor input. Students will still want to connect with their tutors and peers."
There are advantages in opting for a blended approach though. She says:
"From our experience with the current programmes, students value a blended module where the best of online learning technology is supported by our tutors with insights they can bring from their time in practice."
Howell-Williams, a former senior corporate lawyer at Charles Russell Speechlys, believes this combined approach especially suits preparation for both stages of the Solicitors Qualifying Exam (SQE), due to launch from September 2021. For example, ULaw's existing intelligent revision app, which allows aspiring solicitors and barristers to practise multiple choice exam questions on-the-go, will prove useful for SQE1's multiple-choice questions on black letter law. Whereas, the SQE2's focus on practical legal skills — from advocacy to client interviewing — may be better suited to the blended learning approach."
Meanwhile, SQE students and their tutors will also benefit from ULaw's investment in learning analytics, which they will use to create student centric "learning fit-bits" that track individual academic performance based on engagement with online resources and performance in mock tests, to create a personalised learning journey. For example, students will receive bespoke online quizzes — tailored to their own strengths and weaknesses — and can use results to adapt their future studies accordingly. Tutors can then use learning analytics to measure progress. Howell-Williams comments: "Law schools can see on a daily basis how students are doing and can intervene on a just-in-time basis if necessary."
Encouraging fluency with tech fits ULaw's broader aim of preparing its students for the wave of change the profession will see over the next decade. Alongside its master's course in legal technology, for example, ULaw has also embedded tech training into its Legal Practice Course (LPC) syllabus. Howell-Williams explains:
"We reflect current practice in all of our modules. For example, those taking an elective on mergers and acquisitions will learn about share purchase agreements and the legal processes around acquiring a business but will also learn about the use of AI in due diligence and document review and automation in drafting contracts."
The more flexible nature of the SQE — which has no fixed curriculum beyond the requirement that students are prepared to pass the Solicitors Regulation Authority's centrally set assessments — offers even greater scope to embed technology-related training. For instance, ULaw itself plans to launch a new SQE innovation and legal project management module, which will see students solve potential client problems using legal tech tools. "It's important to build up the practical skills that lawyers will use in the future to meet client needs," says Howell-Williams.
For now, though, Howell-Williams is focused on guiding current students through these unprecedented times. And amid the uncertainty she senses opportunity. Now is the time for students and lawyers to focus on developing themselves. "Prepare for employers to one day ask you: What did you do during the COVID-19 crisis?" she says.
Whether it's remotely volunteering, learning a new language or brushing up on your Microsoft Excel skills, aspiring law students should be using lockdown to get an edge on the competition. "Whatever the prevailing circumstances, humans are incredibly agile and resilient. There will be a 'next normal' and a new way of working — it's important to stay focused and we will continue to support students to achieve their career goals through these changing times," Howell-Williams adds.
Jill Howell-Williams will be speaking at LegalEdCon 2020, a virtual event, on Thursday 14 May. Third release tickets are available to purchase.
About Legal Cheek Careers posts.