How to build a career as an international lawyer in the post-vaccine world
Ahead of tomorrow's virtual student careers event, White & Case Dubai associate Ola Sanni reflects on life as a capital markets lawyer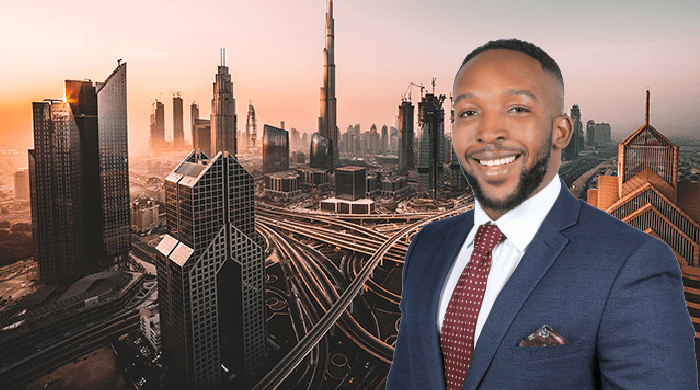 With sandy beaches, soaring skyscrapers and year-round sunshine, it's easy to see why Dubai is popular among young lawyers seeking an international career. But for White & Case's Ola Sanni, another quality comes to mind: the city's rapidly growing economy.
"I like the fact that Dubai is a young state. A lot of the transactional work that I've worked on, such as a global sukuk, an international Islamic bond that complies with Sharia law, is the first of its kind," says Ola, a newly qualified associate in the firm's "incredibly busy" capital market team in Dubai. Less than a year out of his training contract, Ola now works alongside the lawyers playing a key part in bringing these domestic financial products to international markets.
Thanks to Dubai's extensive roll-out of China's Sinopharm vaccine, life is gradually getting back to normal in the major Middle Eastern hub, where expats make up over 80% of the population.
Nonetheless, remote working doesn't seem to be going anywhere soon. Last month, the United Arab Emirates announced a one-year virtual working programme, aimed at attracting a global talent pool of digital workers, no-longer tied down by brick-and-mortar offices. It's a policy that could, at least in the short term, help Dubai's legal market "get more bodies on the ground" as lawyers emerge from the pandemic eager to explore new ways of working, explains Ola.
Even if an element of working from home is to become a permanent feature of lawyer life, Ola is well positioned having worked more independently since starting his training contract.
After working as a capital markets paralegal prior to joining White & Case, Ola was keen to continue building this expertise in his first seat, particularly in emerging markets. He quickly found himself working on mega capital market deals — from Uzbekistan's inaugural bond issuance on the London Stock Exchange (LSE) to the release of oil company Saudi Aramco's billion-dollar jumbo bonds.
When advising on sovereign bonds (a way for countries to borrow money to fund government spending), Ola would often be the middleman between government ministries and various stock exchanges. "In several cases, I would be the person on the deal team responsible directly with the LSE — which is incredible as someone who is new to the job," he recalls. "If I'm being honest, it was a bit scary at times, but there was a good support network and that was fantastic."
Ola later split his third seat between London and the Middle East, as he was offered the "career defining opportunity" to help his supervising partner launch the firm's private equity practice in Abu Dhabi. Working side-by-side with someone "effectively building a practice from scratch" propelled Ola into a leadership role "at a much earlier stage than if I had stayed in London".
During this time, Ola was seconded to White & Case's office in neighbour city Dubai, where he was one of two trainees in the firm's fast-paced corporate team — meaning he had to "really step-up and do work at a much higher level".
Not only was he able to sow the seeds that led to his current position in Dubai, but according to Ola, the "best part" was that it wasn't even part of the official overseas secondment guaranteed to White & Case rookies. Ola was later seconded to the firm's capital markets team in Frankfurt, and although he was only in the German city for two weeks before COVID struck, he quickly found that like many of the firm's international outposts, a smaller office meant greater responsibility.
To aspiring lawyers keen to build an international career in the post-vaccine world, Ola's advice is to embrace what makes you different. The languages you speak, the countries you've been to, your cultural background. All of these are transferable to a global outfit like White & Case, which boasts 45 offices in 30 different countries, and focuses particularly on cross-border work and emerging markets. "There is absolutely a business need for diversity," he says.
Ola, who was born in Nigeria and moved to the UK when he was eight years old, discovered this back in his first seat. He was able to leverage his unique experience and gain exposure to the firm's role in supporting Nigeria make a billion-dollar bond listing on the London Stock Exchange. "I was able to add more value than if I was put on a typical European bond deal," he says.
Ola Sanni will be speaking alongside other lawyers at 'The world after the pandemic — with White & Case', a virtual student event taking place tomorrow (Tuesday 20 April). You can apply to attend the event, which is free, now.
About Legal Cheek Careers posts.