A panel of experts share their thoughts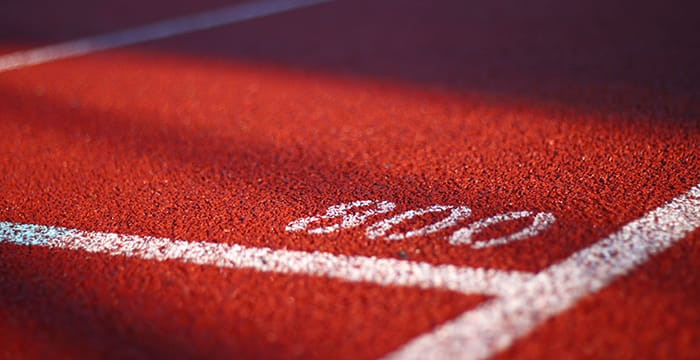 Legal Cheek and The University of Law's (ULaw) 'Secrets to Success' event series returned to Manchester last month; attracting almost 50 students from across the North.
On the panel were Freshfields associate Philip Roberts; Fletchers CEO Ed Fletcher; Pinsent Masons solicitor Bethan Holley; and ULaw careers manager Catherine Morgan. The quartet shared their thoughts on current issues affecting the legal market and dished out careers advice based on their own experiences. Here are the highlights.
Commercial awareness
The panel were in agreement that students should have an awareness of the commercial context in which law firms operate, and the topical issues affecting them.
Coronavirus, which has been extensively reported in the news as of late, was an example the panel touched upon. Roberts said that media panic seems to have temporarily halted some overseas transactions, with there being inevitable impact on clients, employers and supply chains. Fletcher explained that his firms' clients are based in the UK and while safety is a priority; it is important to "rely on the facts and to avoid being persuaded by the panic caused by the media".
Morgan added: "This is a good example of why students must read the news." She summarised by saying that having commercial awareness is key to understanding how such issues create far-reaching consequences; impacting firms, deals, clients and their businesses.
The policy aims of the new government
Next, the panel considered the biggest challenges to the legal profession under Boris Johnson's new government.
Fletcher expressed concerns regarding access to justice and legal aid, particularly in criminal law. "Millions of people may not get the representation they need," he said. Personal injury specialist Fletchers is hoping new ministers will have a "clear view of reality through the eyes of an injured person", as the firm's priority is to rebuild people's lives.
Holley explained that while she has not experienced any notable difference in workload under the new government, there are high levels of uncertainty and volatility resulting from factors such as Brexit and ongoing trade tensions, while Roberts noted a similar theme in the commercial sector. Morgan encouraged students to spot "growth area[s]" such as these. She shared an example from her time in practice as a property lawyer, "when there is a recession there is a decrease in productivity".
The panel then considered the economic cycle and whether another recession is looming, something which has been widely anticipated since Brexit.
Fletcher reflected on the financial crisis of 2008. "A new recession is unpredictable," he said, adding that it would not hit the medical negligence field like it did in other fields back in 2008. Morgan added: "Corporate and property were hit the hardest… clients did not want to develop or merge and work dried up."
Talk then turned to how the panellists' respective firms plan to deal with continuing Brexit uncertainty.
Roberts revealed that Freshfields (like most international businesses) has a "Brexit planning team, but that as far as he is aware there is no set plan yet". They are however developing their US operations, which, in Roberts' view is a good way of shielding against any impact that Brexit might have.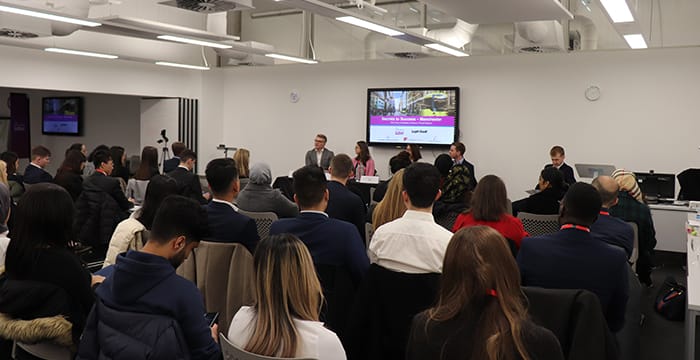 Pinsent Masons has a Brexit advisory team, Holley explained, which helps clients "plan for various different possible scenarios". By contrast, Fletcher explained that this trend is not prominent in the personal injury sector. The UK's departure from the bloc is generally slowing things down, he said, but the "pace has picked up since the election".
Careers advice
The event also had a careers theme, enabling the panellists to share their career stories and secrets to success.
Roberts, who is currently based in the Manchester office of magic circle firm Freshfields, began his legal career in a small boutique firm in Wales. Morgan received her training in Stoke-on-Trent and got to experience "a bit of everything" — from family law to commercial litigation. She considered herself lucky to have received exposure to different types of law, and said this gave her a clear idea of which area she wanted to specialise in. After her training contract she worked for Weightmans and then DWF.
Holley studied law at Durham, trained at Pinsent Masons in Leeds and, finally, moved to Manchester upon qualification. Fletcher shared his route to becoming a CEO. His interest in medical negligence law started when he was 16, when one of his school friends broke his neck. He was inspired by the "amazing legal representation" his friend received, and how the compensation gave him the freedom and independence to express himself. This led him to study law at Aberystwyth University. He then moved to London, shortly after he was involved in a life-changing motorcycle accident, and decided to dedicate his career to helping other people in similar positions to the one he experienced.
What do law firms look for in future trainees?

What do law firms look for in future trainees? Strong academics and prior legal work experience is a given – so focus on what sets you apart from the rest, advises Catherine Morgan, careers centre manager at The University of Law Manchester #LCCareers

Posted by Legal Cheek on Friday, 20 March 2020
The panellists then shared their views on how students can "stand out" in the race to get a training contract. Interestingly, Morgan said:
"There is an obvious expectation for good academics and legal work experience. Recruiters look to find what makes that individual stand out and may look for any experience in non-legal jobs or unpaid work, such as volunteering or charity work."
In addition, she explained that students should have an "understanding of the firm [they] are applying to and knowing what makes that firm different to its competitors. Different firms have different personalities. The firm should also be the right fit for you as much as you should be the right fit for the firm."
Fletcher said his firm hires on values; and looks for tenacity, the ability to collaborate with others and "wise, kind and strong decision making".
The speakers considered the biggest misconceptions about trainee life. Holley and Roberts said there is a common misconception with large corporate law firms that trainees are up all night working, which is not necessarily true.
There are also several opportunities to grow outside of law — contrary to what some might think. The panellists advised students to make their careers something they "love and want to do" and expressed the importance and value of family and friends. Roberts also highlighted the social aspect of working within a firm and gave the example of sailing weekends Freshfields organises for its lawyers to wind down.
The event concluded with the question, 'what advice would you give your younger selves?' Fletcher stated: "Whatever you do should make an impact on the world or your community." Holley advised that "preparation is key" and to "target your application".
Morgan summed up by saying students should "secure a training contract with a firm that does what [they] want to do. Do your homework on that now and follow what you enjoy doing."
About Legal Cheek Careers posts.