Five industry experts share their top tips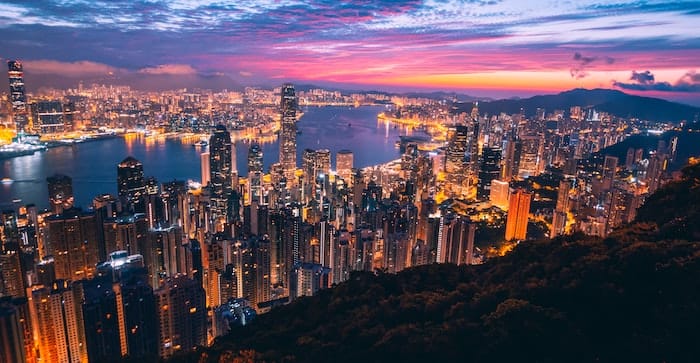 As part of The University of Law's (ULaw) 'Staying Set for Success' event series, 'Life as a global business lawyer in Hong Kong' took place, virtually, with an expert panel from Clifford Chance, Herbert Smith Freehills (HSF), Linklaters, Mayer Brown and ULaw.
Expertise was provided by Clifford Chance partner, capital markets, Mark Chan; HSF partner, debt capital markets, William Ku; counsel and head of competition at Linklaters, Marcus Pollard; Mayer Brown partner, corporate and securities, real estate funds and real estate markets, David Ellis; and ULaw's pro vice-chancellor external and founding dean of the Hong Kong campus, Peter Crisp.
The panel laid out their predictions on the impact of COVID-19, gave further detail on life working in Hong Kong, and provided some general careers advice and their opinions on the future for the industry. Here are their best bits:
The COVID-19 pandemic
The panel were asked to discuss the challenges faced by their respective firms in light of COVID-19. Impact on revenue and the working environment seemed to be the predominant concerns among the experts.
"Alike most other law firms, our business was impacted," Mayer Brown's David Ellis said. Despite this, it's not all doom and gloom. HSF's William Ku suggested that most global economies and businesses will revive and recover. "Fundamentally, the legal industry is about delivering the legal advice that clients need — and that need will always be there," he told over 275 students tuned in online.
The panellists also considered that more remote or online work might be conducted in the future. Some members of the panel were willing to concede more credence to the possibility of regular remote and online work more than others.
While Ellis suggested that many people will want to return to the office, the panellists agreed that "the greatest significance will be agile working". Although working away from the office was once considered a no-go for lawyers, Linklaters' Marcus Pollard stressed that the pandemic has shown how overcoming the technical challenges inherent in having "99% of our entire office working at home" has proven that it can be done.
Clifford Chance's Mark Chan predicted "more flexibility around working arrangements for lawyers, including working from home and having video conferences outside the office". In addition to conference calling and home-working, ULaw's Peter Crisp predicted an "acceleration" in the use of online facilities in dispute resolution and a hastening towards online courts. By extension, such a move would help to minimise the financial impact on law firms affected by the closure of courts in Hong Kong.
Lawyer life in Hong Kong
The conversation then turned to life as a lawyer in Hong Kong and why, according to the panel, it is an excellent place to live and work.
In terms of cultural experiences, the panel reflected on the "conservative" business approach adopted by many HongKong-ers. Indeed, referring to male and female colleagues as 'Mr' and 'Mrs' is commonplace, as is wearing a tie in the office. The tossing of business cards across the table, for example, is also deemed insulting. Perhaps the "old school" approach still in place in Hong Kong does much to uphold and reward those who demonstrate an aptitude for legal work in what is an internationalised, business-focused city.
Careers advice
So how can students best prepare themselves for a career in law in this uncertain climate?
According to the experts, the lockdown was an opportunity for aspiring lawyers to improve their employability. The panel encouraged students to brush up on their commercial awareness and be ready to demonstrate their "flexibility". Pollard urged students to adopt a "business as usual mindset", citing the example that restructuring and insolvency may be areas of practice that could be more active over the next 12 months.
But do Hong Kong lawyers of the future need to know the local lingo? HSF's Ku noted that those applicants who lack local language skills, but wanted to work in Hong Kong, would "need to bring something else to the table".
The future
What did panel members believe would be the biggest challenges faced by law firms in the next five years?
They opined that harnessing the use of technology would be pivotal to ensuring that firms stay ahead of their rivals, while the assumption follows that firms which are not ready for it will be left behind.
The risk that legal work will be commoditised by increased use of technology will heighten the sense that firms need to 'remain relevant' to clients and prove the 'added value' that will persuade companies to pay the fees needed to ensure their long-term financial success. Indeed, the need to come out of lockdown with a bang, it was suggested, will likely spark a battle for recruitment, clients and quality work.
As the world attempts to navigate itself out of a global pandemic, the onus will be on training contact hunters and firms alike to adapt to and flourish in the post-COVID-19 global setting. As far as the panel is concerned, it's all to play for.
About Legal Cheek Careers posts.