Members of Travers Smith's dispute resolution team share what they have learned from working on high-profile, complex and varied disputes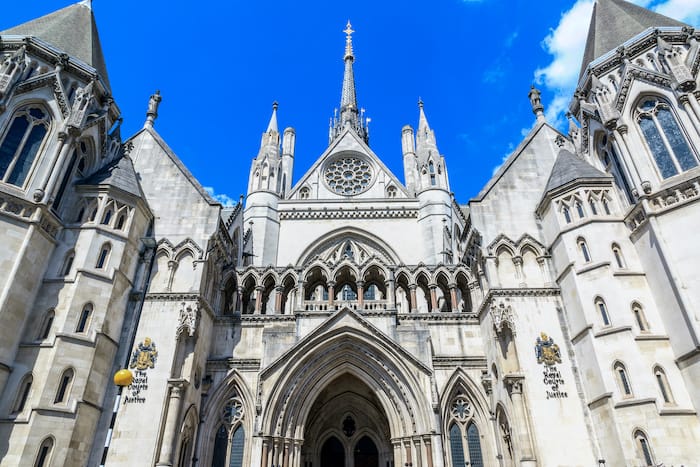 Four members of Travers Smith's dispute resolution team have come together to impart a host of valuable tips for students interested in a career in litigation at Legal Cheek's recent 'When the stakes are high: working at the cutting edge of disputes' student event.
Stephanie Lee, partner; Lucy Jay, consultant; Nicki Woodfall, eDisclosure manager; and James Hulmes, senior associate, started by sharing their views on what makes a good litigator and concluded with the advice they'd have given their law student selves. Here are some highlights from the quartet's appearance.
What makes a good litigator?
Law students often say that they want to become litigators because they enjoy a good argument.
But Stephanie Lee pointed out a flaw with this line of thought.
"Actually, being a litigator is not about stubbornly sticking to a position and becoming entrenched in an argument but rather understanding the merits of your position and that of your opponent, and then adapting and moving accordingly," she told the audience of 100 students.
Another aspect of disputes, continued Lee, is "helping clients through moments — and sometimes prolonged periods — of anxiety and uncertainty". That of course requires real sensitivity in the role of a "trusted advisor" rather than simply a propensity to sock it to the other side.
Picking up on this theme, Lee's colleague, Lucy Jay, who works on an agile basis for Travers Smith from her home in rural Scotland, added: "Although we generally act for companies, we are instructed on behalf of those companies by individuals, many of whom have some sort of interest in the outcome. There is a lot of human interest in litigation. Many of our clients will have little if any experience of litigation and so a big part of our job as litigators is to guide clients through an unfamiliar process."
Memorable cases
Travers Smith's disputes team operates on the principle that there is real value in breadth of experience and, as a result, its members don't sub-specialise, working instead across a wide variety of commercial matters. So over the course of their careers, team members are involved in a range of fascinating, and very different, cases.
Asked by an audience member what their most interesting case was, Jay and Lee's fellow panellist, senior associate James Hulmes, spoke about the follow-on competition damages claims arising from a European Commission ruling against a number of large truck manufacturers. Travers Smith has been acting for one of the manufacturers in the English proceedings, which, says Hulmes, is a "huge case" which has "thrown up almost every legal issue imaginable" and "has given me a detailed knowledge of different truck models, which my wife loves me demonstrating when we are driving on the motorway!"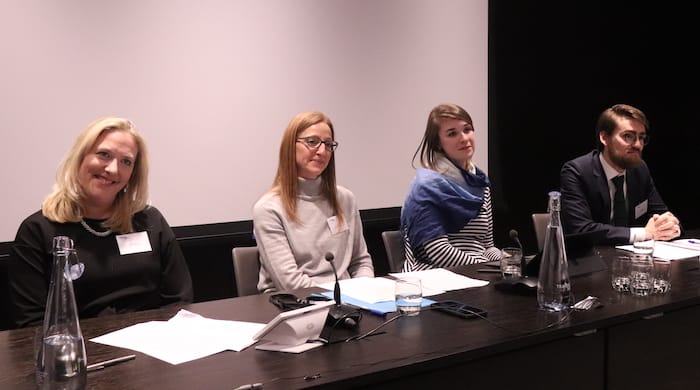 At the other end of the spectrum of Travers Smith's cases, Jay gave the example of a smaller dispute relating to vaccines for farmed salmon, which involved related proceedings in Norway.
"As well as the higher profile cases, Travers Smith also advises on a number of much smaller matters which allow trainees and junior lawyers critical opportunity to hone their skills," she said.
And Lee highlighted the Autonomy case — billed as the 'tech trial of the century' — in which Travers Smith acted for Hewlett Packard against British tycoon Mike Lynch. The case has been the focus for Lee and a large number of the Travers Smith team for a number of years and the trial itself spanned ten months, wrapping up only a couple of weeks ago. "To have something of this scale going all the way to trial is a rare experience," she said.
Using tech to manage litigation data
A common theme of the large, multi-jurisdictional disputes in which Travers Smith specialises is the exponentially increasing amount of data involved, as devices leave vast trails of information that are seized upon in hard fought cases.
Happily, there have been similarly rapid improvements in document review technology, with artificial intelligence and machine learning being used in ever more sophisticated ways to sift for relevant information.
For the firm's eDisclosure manager, Nicki Woodfall, the challenge is bringing all this together to ensure that the disputes team operates as efficiently as possible. "Because of the size of cases, and the range of them, you are constantly being challenged by the data — whether it's language issues, live chat or even emojis," she said.
At the same time, the court system is becoming more amenable to technology. At a recent tech training session she ran for members of the judiciary, Woodfall noted "some real enthusiasm for using technology to improve the system". She anticipates positive developments over the years ahead.
Looking ahead to the new decade
Jay was confident about London maintaining its international litigation crown post-Brexit.
"London is a popular choice of forum for the resolution of international disputes for a number of reasons, including the calibre and independence of the judiciary, the relative predictability of outcome, and the English language. London offers a complete legal ecosystem with specialist courts like the Technology and Construction and Commercial Courts, as well as specialist solicitors and barristers, and that will continue to weigh in our favour," she said, while also noting that English law is particularly attractive to businesses worldwide.
"It's sophisticated, versatile and committed to upholding commercial certainty," she explained. "None of these factors will change as a result of Brexit."
At the same time, in a competitive world where rival jurisdictions are always looking to increase their share of the pie, "there is no room for complacency". In that respect, being optimistic. Brexit could be viewed as an opportunity to ensure that the English legal system remains competitive and user-friendly. Jay cited the Disclosure Pilot Scheme, designed to make the disclosure process "faster and more bespoke", and the Witness Evidence Working Group, as examples of where the courts have already identified room for improvement.
Advice to your younger self
The session concluded with a student asking the speakers to give a piece of advice to their younger selves. Here are their responses:
Hulmes: "Have an idea of where you want to go professionally but don't stick rigidly to it — be open to new and unexpected opportunities as they arise."
Woodfall: "Always start by listening."
Jay: "Choose your firm very carefully and be honest with yourself about the type of environment you think you will thrive in."
Lee: "Try to be inspired by others not intimidated by them. And play to your own strengths: think about what makes you unique and what it is that you personally bring to the table."
About Legal Cheek Careers posts.