Womble Bond Dickinson restructuring and insolvency lawyers explain what the economic downturn means for their clients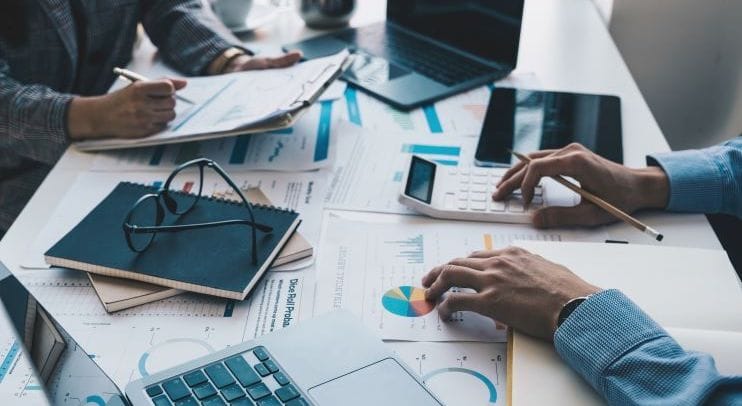 Market slowdowns affect different practice areas at law firms differently. Some, like insolvency, are countercyclical meaning they tend to see more work when the economy is struggling. At Legal Cheek's recent virtual student event, 'Inside the countercyclical practice areas set to power law firms through the recession', lawyers from Womble Bond Dickinson (WBD) discussed their work in the firm's restructuring and insolvency team. Here are the highlights.
The speakers
• Victoria Procter, legal director in the restructuring and insolvency team
• Harry Rose, associate in the restructuring and insolvency team
• Omar Sammakia, solicitor in the restructuring and insolvency team
Rising demand for countercyclical lawyers
With economic crises come unique opportunities for lawyers, especially those working in countercyclical areas like restructuring. "We are expecting the next few years to be quite busy considering the current economic downturn and challenging headwinds," said associate Harry Rose. "High levels of inflation and energy costs are squeezing margins and increasing costs for businesses. We expect to see a lot of businesses needing to restructure in the coming years."
Economic pressures could produce legal work related to personal insolvency as well. "The cost of living crisis means that many individuals have high levels of credit card debt (particularly post-Christmas) or other personal debts and may need to seek the advice of an insolvency practitioner or an insolvency lawyer if those debts become unmanageable," said Rose. Overall, there is anticipated to be more work for lawyers in corporate and personal insolvency over the coming period.
A typical day in an insolvency team
As an insolvency lawyer, and as a general rule, the work is split between contentious or non-contentious matters. "Contentious work involves court proceedings of some description. These often include attempts to recover assets for the benefit of the insolvent company's creditors," explained Rose. "On the non-contentious side, work is more transactional and advisory, and may involve advising on matters such as selling a business from administration to another party."
There are opportunities to be a part of investigations as well. Omar Sammakia, solicitor, told the audience of over 450 students that he is often involved in winding up companies in the public interest. "I was recently involved in winding up a number of companies that had fraudulently claimed the government's Covid-19 business support payments," he explained. "Our role here is investigative. We work in tandem with various governmental bodies to review suspicious businesses' accounts and ascertain whether the payments were made appropriately. It may be on this basis that we advise on bringing a claim to wind up that particular company."
Advising on such intricate issues requires great technical detail. But being a successful insolvency lawyer requires more than just a sound legal understanding, according to Victoria Procter, legal director. "Restructuring and insolvency is a very technical area of law, but we equally need to layer the law with commerciality to reach a solution that suits the client," she said. "Following the strict legal position without considering the wider commercial context may not always get the best outcome for your client."
And the end result, of course, is worth the hard work. "It can be quite rewarding to advise on the rescue of an insolvent business where people's jobs are saved and the business can continue trading as a going concern," remarked Rose.
Opportunities for broad exposure
"One of the main reasons I wanted to work in restructuring is that it is such a varied discipline," said Procter. "We deal with a number of different matters and insolvency processes covering a range of sectors on a daily basis. No two days are ever the same."
Working in this practice area also provides opportunities to collaborate across sectors. Expanding on this, Rose explained:
"In a transaction, we often work with other teams such as property, employment, data protection and so on — our internal networks are strong and the cross-referral opportunities with other practice areas means that we can service client demands efficiently and effectively."
He continued: "Queries can come in from the property team, for example, where a tenant has entered into an insolvency process and we need to advise our landlord client on its rights and remedies in the face of a challenging situation."
Careers advice
Ahead of the firm's vacation scheme and training contract deadline at the end of the month, the panel shared their top tips for aspiring lawyers.
According to Procter, teamwork, an eagerness to learn, and good firm research are extremely important: "Interviewers always expect you to come prepared and so research about the firm's clients and deals that it has been involved in is valuable for discussion at interview."
Keeping level-headed during the process is another useful attribute to develop. "As you work your way through the application process for any firm, it can be tempting to compare yourself to the other candidates. While it can be beneficial to learn and grow from others' experiences, it is worth remembering that comparison is the thief of joy and running your own race is likely to yield some of your best results," said Sammakia.
About Legal Cheek Careers posts.