Weil partner Matt Benson on helping businesses tackle the financial fallout from COVID-19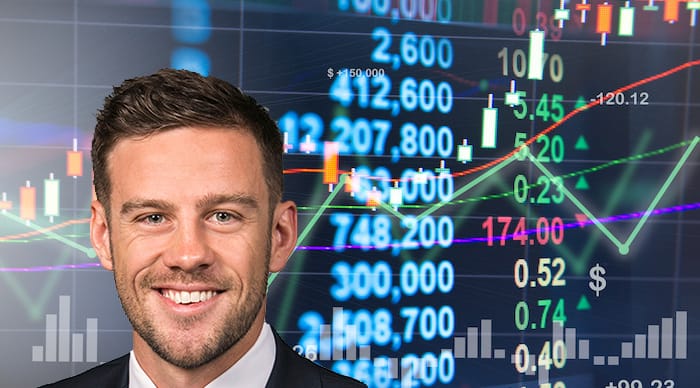 Matt Benson, partner, has only recently joined the restructuring practice of Weil, Gotshal & Manges, but has been busy since.
The coronavirus crisis has forced many employers to consider restructuring to future-proof their businesses. "It's a very busy time to be in restructuring," Benson tells me when we speak. "There's a lot of distress in key industries that we're helping our clients work through."
Weil is a well-oiled machine when it comes to this type of work — and during a global crisis. The firm has long been renowned as the top restructuring shop having advised on many of the major corporate restructurings and insolvencies of the past half-century, including Lehman Brothers on its world-changing 2008 bankruptcy.
Over a decade on, and in the midst of another recession, Weil's global restructuring group, which now comprises more than 100 lawyers, continues to help clients remain afloat. Some industries — retail, real estate, leisure and hospitality, to name but a few — have been hit hard. Interestingly, Benson says, "a lot of the mandates picked up after the crisis started were already heading towards restructuring — the government stimulus has helped to stave off a complete collapse".
When the crisis unfolded, Benson, who acts for debtors and creditors, would assess the gravity of a client's situation, highlight the options available and consider the best course of action to follow. For debtors, this included ways they could reorganise their balance sheet, and take advantage of the short-term fiscal and monetary policies introduced by the government. As the situation slowly begins to stabilise, the aim is to ensure businesses stay on track in their new operating environment, particularly once government stimulus is withdrawn. On the other side, many creditors were keen to move quickly to support borrowers facing some form of distress. Looking forward, they are focusing on opportunities to deploy a lot of built up capital.
The spike in restructuring work isn't expected to plateau anytime soon, and a further uptick is expected in the fourth quarter of this year, as government stimulus is wound back, and is likely to continue into next year. It's why he thinks it's a great time to be starting a career as a restructuring lawyer. Not only is there a lot of work available (some firms are reallocating resources and retraining associates in departments experiencing a downturn to aid those experiencing mass growth), but significant changes have been made to the legislative regime has changed meaning students get to, in a sense, "start with a blank slate". New corporate insolvency measures, including a moratorium process and restructuring plan, were fast-tracked through parliament in the summer to rescue companies in financial distress.
Benson joined Weil in May after almost four years at the London office of US firm Akin Gump. He studied law at the University of Technology in Sydney, Australia, and joined Henry Davis York (now Norton Rose Fulbright in Australia) upon graduating in 2010. He moved to the Sydney office of City firm Ashurst for two years until moving across to Akin Gump in 2016.
In that time he has advised on a number of high-profile restructuring transactions. The "highly contentious" restructuring of the Galapagos Group, a German manufacturer, that employs around 5,000 people, is one such highlight. A group of dissenting creditors took highly aggressive steps in summer 2019 that threatened to tip the entire group into liquidation, which would have resulted in massive value destruction for all stakeholders involved. Benson and his team worked "around the clock" for several weeks to stabilise the situation and ultimately implemented a successful restructuring transaction.
"It's a rewarding career path," he says, adding that the most interesting part of a transaction, for him, is at the very beginning of a new mandate. Every deal is different and will often involve navigating complex areas of law and learning about a different industry or sector, unpicking the issues facing a particular business, understanding the various stakeholder dynamics, and considering how best to achieve a good result for all of the stakeholders. It's less of a "cookie-cutter" practice area than others, and one which involves little standardisation and a high level of understanding, he says. It's perhaps best suited to individuals that have a strong work ethic, enjoy problem-solving and are naturally inquisitive.
Future restructuring lawyers would be minded to read up on the recent changes to the restructuring legislation and to follow developments in the financial press.
"We work hard, very hard at times. To get to the top the expectation is that you have a proven track record of being a committed and hard worker. For students interested in challenging work, good rewards and being at the premier firm for restructuring in the world, the opportunity is there."
Matt Benson will be speaking alongside other Weil lawyers at 'Restructuring and private equity during a global crisis', a virtual student event taking place on Thursday 10 September. You can apply to attend the event, which is free, now.
About Legal Cheek Careers posts.