Linklaters lawyers discuss the hot practice area of ESG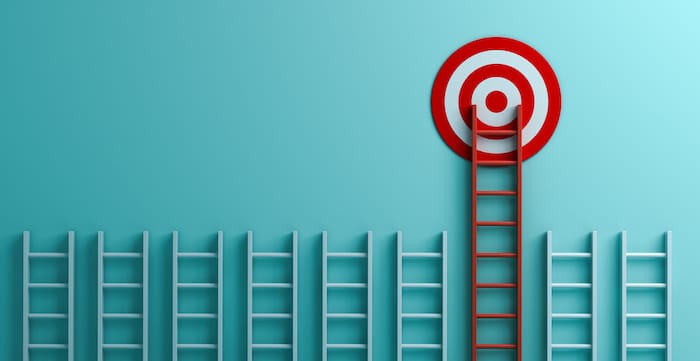 The coronavirus crisis has thrust questions about environmental, social and governance (ESG) into prominence. It has brought into focus issues such as the treatment of employees during lockdown and renewed the focus on climate change.
Four lawyers from Linklaters' ESG team were quizzed by nearly 700 students on how global law firms can meet the ESG challenges ahead. The quartet — whose combined specialities span business & human rights, sustainable finance, corporate governance, and environment & climate change — discussed some of their recent experiences before they rounded off with careers advice. Here are the highlights.
---
The speakers
• Rachel Barrett, partner, Linklaters ESG team
• Claire Rogers, associate, Linklaters ESG team
• Iyesogie Igiehon, associate, Linklaters ESG team
• James Marlow, associate, Linklaters ESG team
---
ESG at the top of the agenda
The global pandemic appears to have reinforced the ESG agenda and sustainable business practices. Claire Rogers, associate, who was one of the panellists at last month's Legal Cheek event, said: "What we've seen in previous crises is that when things get tough, sustainability can fall further down the agenda, and businesses tend to focus on staying afloat, rather than wider environmental or social issues." But things are different this time round, and Rogers said that ESG is "high on the agenda", in particular on the social side. She continued:
"In the past six months companies have had to show they're behaving responsibly, that they're engaged with their employees, suppliers and the communities in which they operate, and those that haven't have come under criticism."
It's often the companies that look beyond profit and to their wider stakeholders that are better placed to respond in times of crisis, she added. "They understand the factors that impact their business, often have better governance and can pivot quickly to adapt."
Supply chains and modern slavery
The ESG team at Linklaters covers a broad range of work, and the panellists shared a few examples of how they have helped clients recognise and address ESG risks.
James Marlow, associate, advises on issues relating to the Modern Slavery Act 2015. Certain businesses are required to publish an annual report outlining the steps they've taken to combat modern slavery and human trafficking both in their business and wider supply chain. "We spend a lot of time each year sitting down with clients and getting them to understand the risks that they're exposed to; and working out what policies and procedures they should have in place," he said. It is important for companies to show progress year-on-year, Marlow added, and so he'll often advise clients on the steps they can take to improve — whether it be through training, a policy update or other performance indicators.
Marlow was asked about Linklaters' own approach towards modern slavery. He said the firm sets clear expectations with suppliers and referenced its Sustainable Procurement policy and Supplier Code of Conduct which are kept under frequent review.
COVID-19 has exposed businesses to further operational and supply chain risks; national lockdowns and border closures have disrupted the passage of goods. The panel were asked whether businesses are looking to "de-globalise" their supply chains to build resilience against future shocks.
Marlow said there are "layers of complexity to be borne in mind", which was echoed by Rogers, who didn't see there suddenly being "a massive movement to onshore" global supply chains which have taken decades to build. In the short-term, however, Rogers said that some businesses are open to exploring a 'global plus one' model where they keep their existing global suppliers but supplement these with local ones to diversify risk.
Diversity and inclusion
Diversity and inclusion have been on the agenda for many businesses for some time. Recent events, most notably the Black Lives Matter movement, have shone a brighter light on racial inequality in the workplace.
Iyesogie Igiehon, associate, who appeared on the panel alongside Rogers and Marlow, said businesses are looking to take meaningful action. Some are rethinking their products, advertising campaigns and company names, while others are focusing on their internal culture and increasing the amount of representation among employees.
Linklaters has multiple diversity networks across its international offices: a Gender Equality Network, BAME Network, LGBT and Allies Network, and Social Mobility Network, among others. Rachel Barrett, partner, said that Linklaters offers 'reverse mentoring' where junior mentors share their personal experiences with senior leaders so they develop a deeper understanding of the issues faced by their colleagues to create a culture of inclusion at the firm.
Careers advice
The discussion moved on to the speakers' career journeys and advice they could share with students.
Barrett told the virtual audience that she made partner in a totally different practice area to the one she qualified in, and that she wished she had known sooner there are several routes into ESG work. "You might do your four training contract seats and qualify in an area but that's not the end of the story," she said. "It's only the beginning."
The ESG movement impacts a wide number of teams across the firm so the core ESG team work towards providing a multi-disciplinary offering and will often work with other teams. "You could be a litigator doing ESG-related litigation," Barrett continued, "in our capital markets team doing green bonds or in our banking team doing green loans. The team names don't make a difference — wherever you end up there is a route back into ESG."
About Legal Cheek Careers posts.