Carol Draycott, dean of ULaw's Liverpool and Chester campuses, discusses the thriving North West legal scene and the opportunities for aspiring lawyers, ahead of tomorrow's virtual event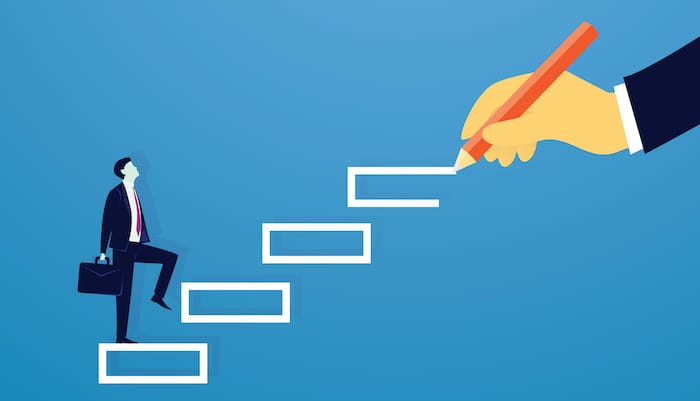 With law firms increasingly looking to 'northshore' and the effects of the pandemic seeing a shift away from London, the regional legal markets are thriving — and the North West is no exception.
Dean of The University of Law's (ULaw) Liverpool and Chester campuses, Carol Draycott, highlights the many draws to pursuing a legal career in the North West. She explains how the bustling legal scene in the vibrant, historic city of Chester, offers students top quality work alongside a good work/life balance. "The regions are only going to grow," Draycott predicts. "We're seeing people want to move out of big cities which will increase clientele in the region."
Chester offers a varied mix of practice areas for aspiring lawyers; from top quality media work at specialist firms frequently dealing with celebrities and football players to estate planning, family law and even agriculture work.
Junior lawyers are frequently exposed to high quality, London-level work, Draycott emphasises, addressing a possible misconception among law students that this is something reserved only for City firms. Reflecting on the career journeys of her former students, Draycott explains how some have gone on to practise in London and others in Chester. "They work on a very similar level and taking into account the cost of living, and time and money spent on commuting into London, their salaries are more similar than you might think," she says.
Further addressing the possible misconception of working in the regions compared to London, Draycott continues:
"Out of London you might be given even more responsibility earlier on in your career than your London counterpart — as part of a smaller team you may find yourself soon handling your own case file. Your voice would be heard sooner so you might even be able to have more of an influence as to the future of the firm. You're a big fish in a small pond."
While law firms offer a broad mix of work, Draycott reminds students not to forget about in-house roles. With the Bank of America and Marks & Spencer Financial Services located in Chester, the city offers top quality in-house opportunities for aspiring lawyers.
Quality of work aside, the collegiate nature of the legal community makes Chester an attractive option for would-be lawyers. The Law Society holds events for junior lawyers — from seminars and networking events to casino nights and cocktails — while local law societies host their own get-togethers to help foster a real community spirit, Draycott explains.
ULaw's partnership with the University of Chester provides students the launchpad to begin their career in the North West, offering courses including the Graduate Diploma in Law and the Legal Practice Course, as well prep courses for the new Solicitors Qualifying Exam (SQE). Students also have the added benefit of being part of the University of Chester's student association, joining university societies and taking part in mooting activities run by ULaw and Chester Law School.

Owing to the pandemic, university teaching across the UK moved online almost overnight and Draycott, soon to be the Dean of ULaw's online campus, highlights the value in this shift that is not to be overlooked. "Through online teaching, students are learning how to interact with people remotely", a skill that will be vital for lawyers-to-be due to the rise in hybrid working policies being adopted by law firms. She adds:
"It's been difficult for students studying through this period, but the students have shown a great deal of resilience coping with this change which will stand them in good stead when they enter the legal profession."
Carol Draycott will be speaking alongside lawyers from top North West law firms at 'Secrets to Success North West — with Brabners, Exchange Chambers, Aaron & Partners, Hillyer McKeown and ULaw', a virtual student event taking place on Tuesday 8 June. You can apply to attend the event, which is free, now.
About Legal Cheek Careers posts.