BPP's Alison Wells explains why solicitor apprenticeships are becoming an increasingly popular option for school-leavers and how the law school supports firms taking up this new pathway, ahead of her appearance this Thursday at LegalEdCon 2022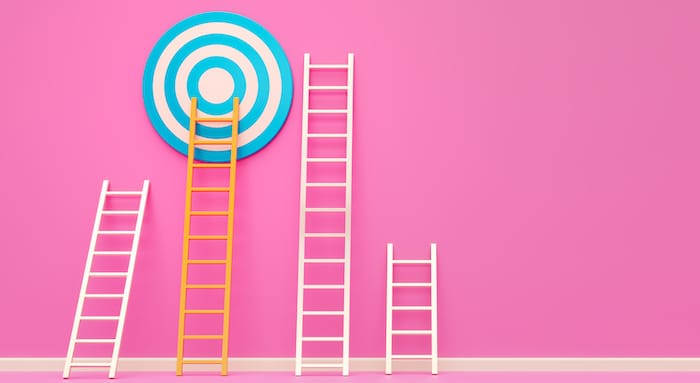 The number of solicitor apprenticeships has soared in recent years, with research last year showing there are now over 240 on offer, compared to just 30 in 2016.
This is partly due to the new, more flexible Solicitors Qualifying Exam (SQE) regime which came into force last autumn and facilitated new pathways to qualification.
BPP University Law School has supported a trailblazing group of solicitor apprentices since they started in 2016, and expanded its offering to include graduate solicitor apprenticeships as well as paralegal apprenticeships, which incorporate SQE training. Here, we chat to BPP director of legal and compliance and company director, Alison Wells, all about the six-year solicitor apprenticeship.

Legal Cheek Careers: Solicitor apprenticeships are becoming an increasingly popular option for school-leavers. What are some of the reasons why?
Alison Wells: School leavers are increasingly seeing apprenticeships as a genuine alternative to university, with the opportunity to earn whilst they learn, avoid the burden of student debt, and gain practical work experience from the outset.
Professional apprenticeships are starting to be perceived differently, with switched-on school leavers realising that being embedded with an employer from day one provides a springboard for their future career. They develop strong internal networks, work across different departments, gain exposure to clients and add value to the business at a much earlier point in time than via a non-apprenticeship route.
Although competitive to secure a solicitor apprenticeship, school-leavers can also see them as providing an entry point into a profession that might otherwise have been unattainable for them from a personal perspective.
LCC: One major difference between solicitor apprenticeships and the more traditional pathway is that candidates are required to complete paid legal work alongside their legal studies. How challenging is this in practice?
AW: The balance of work, study and family or personal life is a key challenge for any apprentice. It is particularly acute for solicitor apprentices, who are embarking on a challenging and intensive programme of study often at the same time as entering a fast-paced and demanding professional working environment.
When it comes to their studies, apprentices have to learn how to be efficient and make the most of the ringfenced off-the-job study time provided by their employers. They are supported to develop study skills and with wellbeing support and guidance.
They also have to learn how to manage themselves in their professional environment. In many cases apprentices have brought a refreshing approach to the workplace, with an increased openness about wellbeing. Many have become advocates for a sensible and sustainable work/life balance through mental health first aid schemes and similar initiatives.
LCC: Do solicitor apprenticeships suit a particular type of student?
AW: One of the key benefits of solicitor apprenticeships is how they embrace and encourage diversity in the legal sector and the role they play in widening participation. There are a wide variety of solicitor apprenticeship roles, to suit different types of individual, across a broad spectrum of businesses: national law firms, regional and specialist firms, as well as in-house at commercial organisations and public bodies.
If there is one common thread running through the students who go down the solicitor apprenticeship route — they possess qualities of enthusiasm and a willingness to gain real-life practical experience. There is an appetite to be hands-on and start working with clients from a relatively early stage of their training and career.
LCC: Given that apprentices will earn whilst they learn — how has BPP devised its programmes to ensure maximum flexibility and accessibility?
AW: A successful apprenticeship involves striking the right balance between structure and flexibility. A structured learning approach is essential for developing the knowledge, skills and behaviours required for the solicitor apprenticeship.
However, an apprenticeship also needs to be sensitive to the business needs of employers. We offer employers a choice of BPP study day for their apprentices from the outset, but also build in flexibility to accommodate ad-hoc changes to enable apprentices to make the most of developmental opportunities, such as court hearings or client meetings.
LCC: BPP provides training for the graduate solicitor apprenticeships offered at a number of firms including DWF, Kennedys and Weightmans. What sets BPP apart from other law schools for these firms?
AW: The introduction of the SQE has facilitated different pathways to qualification, and our clients value our collaborative approach to help them identify the best pathways for their future talent. BPP has adopted a consistent learning and teaching strategy for all of our SQE programmes, which means that our legal apprentices have an equivalent experience to learners on non-apprenticeship programmes, benefiting from the same leading educational technology platforms, accessing the same material, and attending regular live collaborative workshops with the same expert tutors. We are proud of the support that we give to their apprentices, early talent teams and supervisors to help those apprentices achieve success.
BPP has a very deep understanding of its clients' businesses and their learning and development requirements which ensures that their lawyers are in prime position technically and possessing the skills they need in today's disrupted marketplace. BPP has a well-known history of creating innovative and cutting-edge programmes which are first class in terms of meeting today's legal needs.
LCC: The results of the first SQE1 sitting were released in January this year. BPP trained a small group of solicitor apprentices, who achieved on average an 82% pass mark, which is above the national average of 53%. How did BPP support this cohort to achieve this?
AW: SQE1 is a broad ranging assessment which requires a deep and practical understanding of legal knowledge and practice. BPP's adaptive learning platforms support students to develop an individual learning path, as well as enabling them to constantly revise and refresh their knowledge.
Students are encouraged to regularly practise assessment level MCQs, following the format and style of SQE1, whilst on-programme and during the SQE1 preparation phase.
Apprentices also benefit from the opportunity to put their learning into practice in the workplace, week in week out, which further helps embed key principles and concepts in their long-term memory.
LCC: The first tranche of solicitor apprentices began their training in 2016 and finish this month, in May 2022. As one of a select few training providers to see apprentices through, what has the experience been like on the whole?
AW: We have been lucky to work with a trailblazing group of solicitor apprentices and their employers, who have been extremely supportive of this new approach to legal training. The performance of the apprentices on the programme, as well as the employer feedback we have received about their performance in the workplace, has exceeded our expectations. We look forward to the admission of the first solicitor apprentices to the profession this autumn.
Alison Wells will be speaking at LegalEdCon 2022, Legal Cheek's annual Future of Legal Education and Training Conference, which takes place in-person this Thursday (12 May) at Kings Place, London. Final release tickets are still available to purchase.
About Legal Cheek Careers posts.