Ahead of her virtual appearance at LegalEdCon, Jo-Anne Pugh discusses BPP University Law School's unique approach to the SQE and how it will prepare students for the assessments — and for practice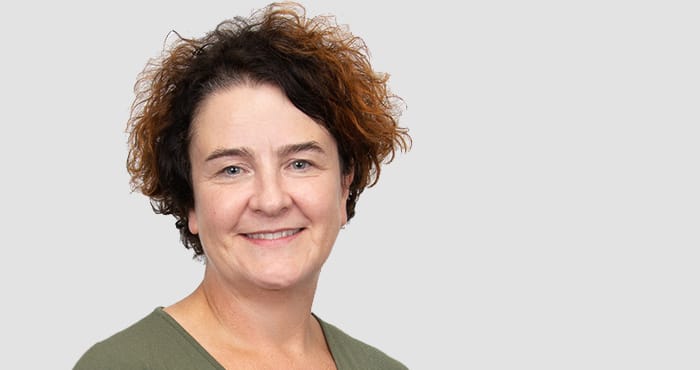 As law schools have had to rapidly adapt to change in the face of COVID-19, they might be forgiven for wanting to avoid any further disruption in the form of the SQE. But BPP is having none of that.
"We are genuinely excited about the opportunities that the SQE has opened up, enabling us to design a suite of flexible, innovative, high-quality programmes that will both prepare future lawyers for the centralised assessments and for future-focused legal practice," says Jo-Anne Pugh, director of programme development at BPP University Law School.
"We have spent much of the past three years researching, consulting, planning and investing in the future, and we can't wait to finally get going with delivering our new programmes," she adds.
The first of BPP's new suite are due to launch this September: an SQE-proofed PGDL for non-law graduates; a solicitor apprenticeship for graduates; and a new Bar Training Course for aspiring barristers.
"All our new programmes are underpinned by a shared learning and teaching strategy, which draws on neuroscience and proven educational learning theories," continues Pugh. "The approach across the board has been to integrate the teaching of knowledge and skills, because that results in long-lasting, deep learning of the knowledge and offers extended opportunities to practice and polish skills. In turn, this will set students up for success, both in assessments like the SQE and the centralised bar exams, and once they get into practice."
"The last few weeks under lockdown has shown us all just what's possible when you embrace change." With this in mind, Pugh believes we should re-examine pre-pandemic assumptions. She says: "We have to use our imagination and ask ourselves: 'Why can't we teach and assess differently?'"
That's not to say that purely online learning is necessarily the answer for all students in all circumstances. "As with anything, you can have a positive online learning experience or you can have a poor one, just as you can have good or poor learning in a more traditional classroom environment. It's how you do it that matters," Pugh continues. And BPP's blended approach, combining the best of online learning and innovative EdTech with real-time, collaborative, small group teaching and one-to-one coaching, offers students the optimum flexibility in how, when and where they learn.
A key question is how SQE courses, whether conducted online or in-person, will help students build and retain practical knowledge. "From our research, and from our own experience, we know that students learn best in short bursts, with regular retrieval practice, combined with contextualisation and application of newly-acquired information," says Pugh. "We have invested in our new, personalised adaptive learning platform, BPP Adapt, that will assist in achieving this and will ensure that each student gets the learning that they need, when they need it.
BPP will also apply their contextualised approach when preparing their students for SQE1, a multiple-choice assessment examining fundamental principles of law and practice. "These exams are going to be really hard, consisting of a randomised mix of questions that draw on wide-ranging content from undergraduate law degrees and the core areas of the LPC [Legal Practice Course]," Pugh explains. "It's vital that students develop techniques for retaining this vast syllabus, and contextualising learning is an important element of that."
"Conversely, 'drill-and-test' SQE1 crammer courses, focused entirely on getting students through the exam, aren't the answer," she stresses. "If you prepare for these exams by cramming knowledge and then regurgitating it, you won't retain it into the future and it won't prepare you adequately for practice," she cautions.
"Our approach will also develop key skills to a high level, with extended practice, feedback and reflection. Law being a people business, it is important that we develop communication skills, team-building and emotional intelligence," she says.
BPP's aim to equip students with soft skills essential for the legal workplace reflects the demands of law firms. "In the past, knowledge was king. But for twenty first century practice, non-legal skills are equally important," Pugh explains.
The more flexible nature of the SQE — which has no fixed curriculum beyond the requirement that students are prepared to pass the Solicitors Regulation Authority's centrally set assessments — also gives BPP greater scope to offer tech-focused training. While Pugh recognises that today's innovative legal tech will be "old hat for tomorrow's lawyers", BPP hopes to instil an entrepreneurial mindset into tech-savvy students.
Looking ahead, BPP plans to offer SQE-LLM combined courses that deliver SQE training at master's level as well as specialist practice knowledge and wider skills and behaviours, which will qualify for government loan funding. For those seeking a different approach, BPP will also offer flexible bite-sized SQE courses. According to Pugh, students can build basic knowledge and skills that will make them attractive in the recruitment market over short SQE1 prep courses, then practice further their SQE2-related skills whilst working. If they choose to, they can later return to BPP for 'just-in-time' test prep for the SQE2 assessment or specialise further, for example, via an innovation and technology LLM project. "It gives students the choice to build their qualification over a period of time, making it more accessible and flexible," she says.
A perceived drawback of the SQE is that it could create a 'two-tier' system among students: dividing future City law trainees undergoing expensive preparatory courses from those opting for a combination of cheaper courses and on-the-job learning. Pugh thinks it's too early to tell. "Because the market is going to be de-regulated, there will be more choice and a variety of products for students to choose from," she explains. "The concern is that students may find the choice overwhelming and be unsure of the option that best suits them."
Providers, like BPP, should combat this fear by keeping prospective students informed. Pugh says: "Our responsibility is to be clear about what we're offering, who it should appeal to and why, so that we help students make the choice that's right for them."
Jo-Anne Pugh will be speaking at LegalEdCon 2020, a virtual event, on Thursday 14 May. Final release tickets are available to purchase.
About Legal Cheek Careers posts.