The new Legal Cheek Trainee and Junior Lawyer Survey results — analysed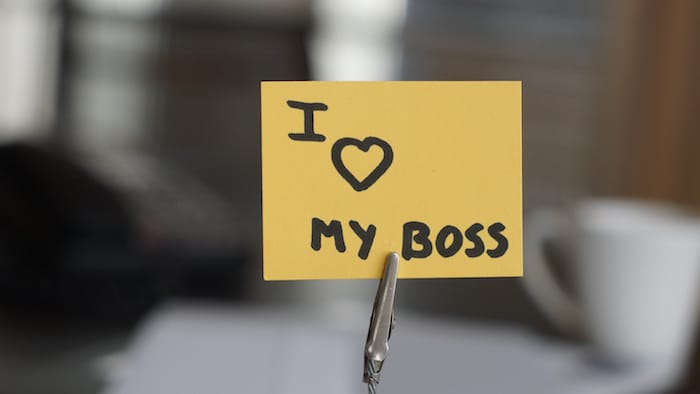 The relationship between trainees and their seniors within law firms can be fraught — as illustrated by Legal Cheek's recent exclusive story about a partner asking trainees to pull an all-nighter on a Friday to help with an urgent task (and demanding evidence of "business critical commitments" from those unable to assist).
But these sort of highly charged bust-ups don't happen that much, with rookie lawyers mostly getting on pretty well with those responsible for supervising them.
This is reflected in the results of the Legal Cheek Trainee and Junior Lawyer Survey 2018-19; as part of which we asked over 2,000 rookies to rank the partners they work with on a scale of one to ten for their approachability. One was defined as "I bow/curtsy in their presence" while tend was "Endless top bantz with the partnerz". We also received hundreds of anonymous comments. Fifteen firms out of over 80 surveyed scored an A*, 42 got an A, 22 and B and four a C.
---
The law firms which scored an A* for partner approachability in the Legal Cheek Trainee and Junior Lawyer Survey 2018-19
Firms listed in alphabetical order; winner to be announced at the Legal Cheek Awards on 21 March 2019
Bird & Bird
Bristows
Clyde & Co
DAC Beachcroft
Eversheds Sutherland
Gowling WLG
Osborne Clarke
RPC
Ropes & Gray
Shoosmiths
Squire Patton Boggs
TLT
Taylor Wessing
Travers Smith
Womble Bond Dickinson
---
The firms with the best grades tended to have wider cultures that aim to downplay rather than emphasise hierarchy. One popular way to achieve this is through open plan offices. At Osborne Clarke "trainees sit next to associates and partners and all are happy to answer questions". A similar set up at RPC, where new starters can find themselves seated alongside senior management, promotes an atmosphere in which "you can have conversations like they are fellow trainees".
The alternative to open plan is open door, where partners have their own offices but are expected to make themselves available to juniors when approached. Most firms at least nominally operate such a policy, and it can work well, although when partners are busy "their faces sometimes tell a different story". Room-sharing is also common. For example, Travers Smith operates a cross generational set up that sees rooms shared by one partner, one associate and one trainee.
Equally as important as the physical arrangement is organisational etiquette. According to our survey, trainees like it when humour is encouraged. To this end, it helps when partners "don't themselves too seriously," as one DAC Beachcroft insider puts it. "I've made jokes at the expense of every partner I've ever worked for and they've laughed (without being forced to laugh by the employment tribunal)," a Clyde & Co rookie tells us.
Womble Bond Dickinson (WBD) seems to have a similar vibe, with one rookie reporting:
"On a social level, the partners are great fun and you can poke fun at them and make jokes inside and out of the office. They are generally up for participating in the silly activities we run and even have lunch in the canteen with us a lot. At work, they are very busy but are happy to explain things and answer questions."
Indeed, some WBD partners are so funny that "I tend to feel not witty enough" around them, another trainee confides.
At Eversheds Sutherland, over the summer there was a "Love Island de-brief every morning", as partners flexed their fluency in youth culture, while at Bristows one of the partners is apparently known as "the Archbishop of Banterbury".
Other firms focus less on gags and more on fostering a nurturing environment. According to our sources, Gowling WLG, Squire Patton Boggs, TLT, Ropes & Gray, Taylor Wessing and Bird & Bird are particularly good for this. "I feel I can ask questions of all my superiors and they will make time not only to provide an answer but to make sure I understand the point raised," a TLTer tells us.
Firms with strong records for work/life balance also tend to have nicer partners. Take Shoosmiths: "There is no one in the firm who I would feel uncomfortable approaching for something. A lot of the partners are ex-City lawyers so working at Shoosmiths allows them to be a bit more relaxed in their work — consequently, you can be pretty informal with them," one of their trainees says.
Peruse all of the firm's new 2018-19 survey scorecards — including training, quality of work, perks and much more — via the Legal Cheek Firms Most List 2018-19.
Previously: The best law firms for tech 2018-19, The best law firms for training 2018-19.