'Tech doesn't respect boundaries — it is universal and affects how we run all our practice areas'
Legal Cheek Careers chats to Clifford Chance partner and co-head of the technology practice, Jonathan Kewley, about the firm's new lawtech training contract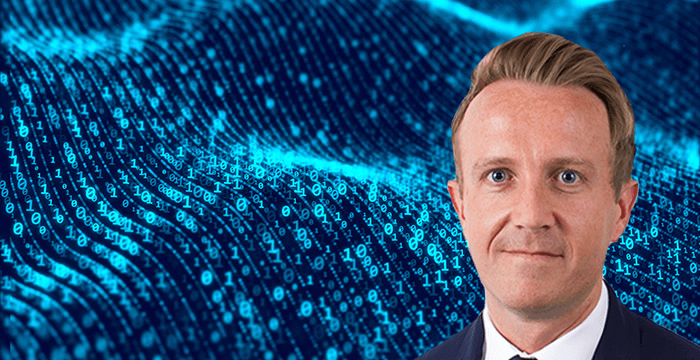 "This is pretty cutting edge in the market," says Jonathan Kewley, Clifford Chance partner, co-head of the firm's Tech Group and founder of IGNITE, the first law firm training contract to specialise in law and technology. "A lot of other firms collaborate with universities, but we are the only ones doing a project like this, and the opportunities here are staggering."
IGNITE trainees will devote time to the rapidly developing area of law tech. Like other trainees, the cohort will rotate through four seats and qualify as solicitors but they will focus on the technical side at each stage. The trainees will also be given opportunities to suggest and develop their own technology ideas, for example, an app or other piece of software, with the help of the global firm's considerable tech expertise.
Clifford Chance already develops and sells software solutions to clients. Examples include technology to do with smart contracts, cyber risk and Senior Managers Regime (SMR) tools. "I think this area will double in size," says Kewley. "Clifford Chance can be the law tech house of choice as well as the legal adviser of choice." To this end, the firm has already set up technology innovation labs, Create, in Singapore, and Applied Solutions, in New York, and now it has IGNITE.
"I thought, wouldn't it be great if the youngest and most imaginative people among us, who are often our trainees, worked with people across the business to ask questions about how we can use technology to work better," says Kewley. "Tech doesn't respect boundaries — it is universal and affects how we run all of our practice areas, litigation, tax and complex M&A, while fintech is a huge growth area."
Not surprisingly, the firm was "inundated" with applications for the innovative programme. "We were oversubscribed for IGNITE," says Kewley, "and the standard was incredibly high. These are people who would otherwise have gone to work at tech companies or set up their own business. I am really excited about this. We have a good gender balance of men and women in the first cohort and they are extremely diverse in terms of background — some have set up their own business, some have amazing marketing skills and some are graduates in arts subjects but really interested in tech. We're not after just one type of person. They all have diverse skill sets.. A couple of them were in different, non-legal careers before, for example, one of them worked in the music business, but primarily they want to be lawyers."
So, how techy will the training contracts get? "Very techy," he says. "They will be learning about technology development with our internal tech teams as well as developing new business models of their own. They will have the opportunity to create and build software that could generate income for the business. We want their ideas. They should be asking, 'how can technology help this practice? What can I build?' All the IGNITE trainees are entrepreneurial people."
Jonathan says the trainees "will be asked to think about how legal tech will change how we deliver our advice and how we pitch to clients and market ourselves. Tech solutions will create exciting new business models for us, and we will be selling more technology to clients."
One of the IGNITE trainees, who previously created his own app , has already started work at the firm, and is helping to trial the training contract. For example, the firm has to work out how to appraise and monitor trainees on their tech innovation — if they have had a good idea and pushed it forward to get sign-off for launch, how effective has it been and have they met their milestones?

Ethics in tech will be another key component of IGNITE, Kewley says. "How do you ensure unconscious bias is not incorporated into technology? That it is not pivoted to a particular group of people? The ethics of how you develop tech, how you monitor it and how you make it ethical is a big issue. We want all our trainees to be good both in terms of ethics and technology."
Kewley, who studied English at Oxford University, has always been interested in tech issues. "I qualified in 2007, when Google and other big tech companies were being established and becoming dominant. I lived through that period, and became interested in the impact data has on society, and its political and commercial perspectives. It has undermined business models and given the firepower to create the biggest companies in the world. I am interested in tech and in ethics around the use of AI [artificial intelligence] and other technologies: a hack can have a severe impact on a company; AI is embedded into a lot of processes in our lives, for example, HR, cloud computing and cyber security."
He qualified at Freshfields Bruckhaus Deringer and joined Clifford Chance in 2014. Jonathan's flare for tech led him to build Cyber Assist, an app to help people if a cyber attack shuts all their system down. It is locally available on a smartphone and guides people on the vital protocols they must follow in the immediate aftermath of an attack as well as providing other functions, for example, private chatrooms. "If a client is cyber attacked, it is one of the biggest crises they will ever go through," he says. "I knew the legal framework, and we have tech people here. I built the specification and the tech teams took that and built the app."
It's this type of innovation that may inspire the new IGNITE trainees. Whatever they come up with will be interesting to see. Ultimately, Jonathan says, "we want a diverse mix of people with varied work experience, skills and strengths."
Jonathan Kewley will be speaking during the headline morning session on cross-disciplinary skills and the coming together, in particular, of law and computer science during the Future of Legal Education and Training Conference on Wednesday 22 May at Kings Place London. General release tickets are available to purchase.
About Legal Cheek Careers posts.