Ahead of a session on the coming together of different disciplines into law as part of Legal Cheek's Future of Legal Education and Training Conference 2019 on 22 May, LexisNexis director, Dani McCormick, talks about her path from a career in advertising to law to legal tech, and how different law might be in the future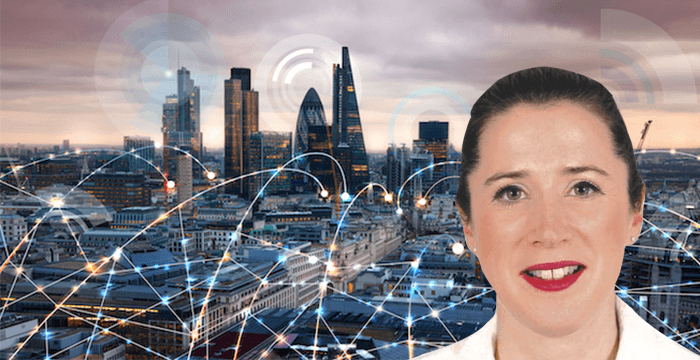 Dani McCormick is excited about the future for legal services, one that will be "radically different" to now.
As Director of Solutions at LexisNexis, "a start-up within a large established business", McCormick is trying to predict — and shape — what lawyers will be doing in ten years' time and what tech tools they'll need to help them. There are some specific themes that she sees emerging and they include an opportunity for different skills and mindsets in law.
First, McCormick says: "Lawyers will become more and more niche and specialist, creating their own more individual brand," she believes, "because, generalist jobs are likely to become more automated". Second, she sees a more mature integration of tech into law in a myriad ways.
At LexisNexis, McCormick is in charge of developing a range of new products for lawyers that will, she says, bring the best of tech to the practitioner's day-to-day work. To give an example, the global legal resource company is developing analytics that are designed to help litigators by looking at patterns of how judges are making decisions. "You do this anecdotally already," she explains, "you might ask a colleague if they have ever been in front of a particular commercial judge and how that judge may react to different arguments."
In this brave new world, lawyers with cross-disciplinary skills could be very well-placed, says McCormick, for a number of reasons. "If you are trying to develop a specialism, something unique, then having other skills will really help that." So far, the most talked-about cross-discipline is law and computer science. If you have a legal background fused with sound technological knowledge: "It's going to help because you will be able to change the way that matters are progressed."
McCormick is, herself, well-placed in this development because she had another life before law; her first job was in advertising and marketing having decided against practising law because she found her law degree "as dull as ditch water". She spent her early career building commercial acumen and some key marketing skills before taking the plunge back into law as a commercial litigator. This was some years back and in those days firms did not recognise the benefits of a candidate who had come to law a little late: "As I was not straight out of law school, I just had to get a training contract wherever I could which happened to be a high street firm."
From her time on the high street, McCormick was able to use her experience there (which included having to go to court on her very first day in the office) to move firms of increased size and litigation profile with her last role being at Walker Morris. As a practitioner, however, she could not leave behind her advertising/marketing background and, as she puts it, "I was always trying to fuse my marketing and commercial experience with my legal practice but there wasn't really the appetite for it at the time." In the end, McCormick sought out a fresh challenge outside of a law firm and joined LexisNexis.

There is an important postscript to this law-and-tech symbiotic relationship that has been the focus of so much attention. McCormick says that business acumen will also be needed: "I feel that it might be a bit pointless to have tech skills if you don't have the business skills to understand what the tech is ultimately for." She says that junior lawyers will need a mix of business, tech and law, and points to firms that have started to offer in-house MBA-style training as part of the path to qualification.
McCormick was also once a cox for her university's men's rowing team. Though this might not seem strictly relevant to a career in law, such extra-curricular activities can have a huge and positive contribution: "it gave me incredible life skills, forcing me into certain social situations, learning to take the lead on something; it has stood me in really good stead," she says.
Scientific knowledge, tech knowhow, business skills, marketing acumen, even participating in a sports team, all these different disciplines and experiences demonstrate the role that cognitive diversity can now play in law. No wonder we might well see the "radically different" future that McCormick envisages.
Dani McCormick will be speaking during the headline morning session focusing on cross-disciplinary skills and the coming together, in particular, of law and computer science at the Future of Legal Education and Training Conference 2019 on Wednesday 22 May at Kings Place London. General release tickets are available to purchase.