BARBRI managing director Lucie Allen explains SQE's potential to widen access to the profession, ahead of her appearance tomorrow at LegalEdCon 2022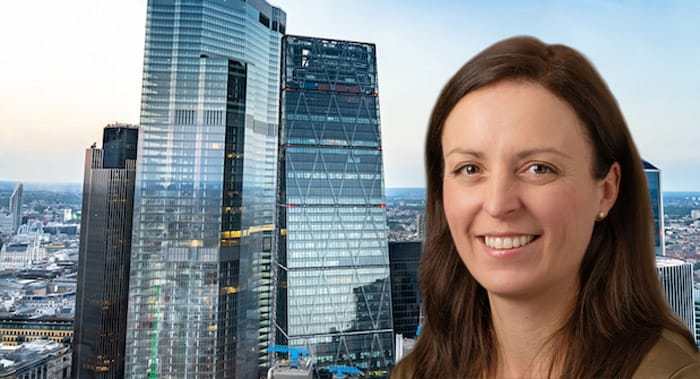 It is oft-repeated that the Solicitors Regulation Authority's (SRA) objective with the Solicitors Qualifying Exam (SQE) was to offer new and diverse pathways into the legal profession and widen access. For Lucie Allen, managing director at BARBRI, it has the potential to do so, "but it is only part of the puzzle".
Without "ensuring there is opportunity to change perceptions of people's assumed pathways", there will be challenges to meet that overall objective, she continues. To overcome this challenge, the legal profession must look to promote new and alternative routes to the profession and look to identify and champion parts of the wider ecosystem "that need a helping hand to be pulled through". But the SQE still faces some challenges in receiving acceptance by the legal profession more broadly.
Some hesitancy has arisen from the fact that the first sitting of SQE1 yielded a national pass rate of 53%, a lower figure than some expected of a system intended to widen access. But Allen says this pass rate must be put into context and remember that the SQE's predecessor, the Legal Practice Course (LPC), "had a not too dissimilar pass rate". BARBRI's students reported a77% pass rate "which shows that it is possible to pass and pass well" she adds. In Allen's view, the national pass rate needs further contextualising to really understand it so there is more work to do around the statistics the SRA release. It must be understood who is taking these exams to really make a difference to access.
The attainment gap between different ethnic groups speaks to the importance of this contextualising data — some 65% of white candidates passed SQE1, compared to 43% Asian and 39% Black candidates — and Allen highlights that "we've got a really long way to go in improving access to the profession". BARBRI has been collecting this data (though it is limited due to the infancy of this new regime) "to get a better understanding of what still needs to happen to improve access and therefore diversity", Allen says, stressing the importance of knowing what a particular demographic's route and background looks like "to give them a voice and a point of view with data to support".
For some, there is fear that the SQE's introduction of qualifying work experience (QWE) is only 'shifting the bottleneck' and may potentially create a two-tier system, whereby the opportunities for those with firm-sponsored training and QWE are far greater than those without. For Allen, there is "so much opportunity for people in the industry to think about QWE in a different way". There are yet to be proven ways to gain QWE that makes an individual employable and students need to "be made aware of the different routes in the profession". The current system is relatively hierarchal but when we speak, she tells me:
"The future of the industry is not a hierarchy with private practice at the top."
Though private practice is "prestigious, it is limited in its number of opportunities" she explains. It's a very attractive route for those who can obtain access, but we need to address the hierarchy often aligned with inflexibility and exclusivity. By doing this we can open up opportunities for all and that means having a greater pool of talented individuals who are able to enter the legal profession. The practicing solicitor route is fantastic, but there are other also legal careers that are wider than this, such as legal operations and legal technology industries — "which are both rapidly growing areas" she adds. BARBRI is looking to support candidates on those pathways equally through skills modules and in getting closer to those communities to understand their specific needs, Allen explains. It is important for Allen and BARBRI as a whole to use their platform to promote a more inclusive profession with a diverse range of legal careers. Then "we can really focus on the core reason for the SQE, the accessibility, and prevent a two-tier system" she affirms.
Indeed, BARBRI has kept its focus on improving accessibility through a number of its initiatives and partnerships. In September 2021 BARBRI launched 'BARBRI Bridges', an initiative designed to provide financial assistance to aspiring legal professionals through its four main funding pillars — digital innovation and transformation; equality, diversity and inclusion; general public interest; and social, economic and environmental. For Allen, this was in part about "recognising the barrier of cost for some entering the profession and supporting them in this". Through this recognition, BARBRI recently teamed up with the City of London Law Society, Young Legal Aid Lawyers and eighteen City firms to do just that through the Social Welfare Solicitors Qualification Fund (SWSQF), which will financially support twenty-two aspiring social welfare lawyers through their prep courses and assessments. There are talented individuals working in the public interest and social welfare spaces and BARBRI is "passionate about supporting those in these areas of the profession, and it feeds into what the SQE is about at its core".
At its core, the SQE is about opening access to the profession "to allow highly valued and skilled lawyers be qualified in England and Wales, so that we can benefit from this" Allen reiterates. This was the motivation for BARBRI teaming up with refugee charity Breaking Barriers and magic circle outfit Linklaters to provide SQE1 prep course funding to lawyers with a refugee background living in the UK. So far this initiative has allowed BARBRI to support one refugee, Awraris from Ethiopia through their SQE1 prep course, and pass this assessment. Awraris will be speaking at LegalEdCon on 12th May. Reflecting on the scheme as a whole, she adds that "it is showing early signs of success and we are committed to continuing it, so we are actively working with law firms as we contract with them for SQE training provision, to get them involved with this also".
However it is not just about students passing the SQE assessments; BARBRI also has a keen focus on students' employability. Their recent partnership with the O Shaped Lawyer will allow them to make sure that students are able to "learn and develop the skills, competencies and mindsets of a modern lawyer" according to Allen. But also, in uniting forces with Flex Legal and more recently LOD (Lawyers on Demand) BARBRI can be a part of the "innovative way these organisations are working to really open up the ecosystem" she notes. Flex Legal and LOD offer a similar structure to a training contract but they open up the profession to "those who wouldn't have ordinarily been able to access them" she explains.
When asked what BARBRI's overall goal is for now and the future, Allen reveals:
"We want to promote alternative pathways and be part of the solution, being here to support people in whatever route they want to take in the legal profession. We don't just want to get them into the profession and all it has to offer, we also want to support them through their career."
Lucie Allen will be speaking at LegalEdCon 2022, Legal Cheek's annual future of legal education and training conference, which takes place in-person tomorrow (12 May) at Kings Place, London. Final release tickets are available to purchase.
About Legal Cheek Careers posts.