Top commercial awareness talking points for aspiring lawyers
Courtesy of experts from ULaw, Squire Patton Boggs, Kings Chambers and Womble Bond Dickinson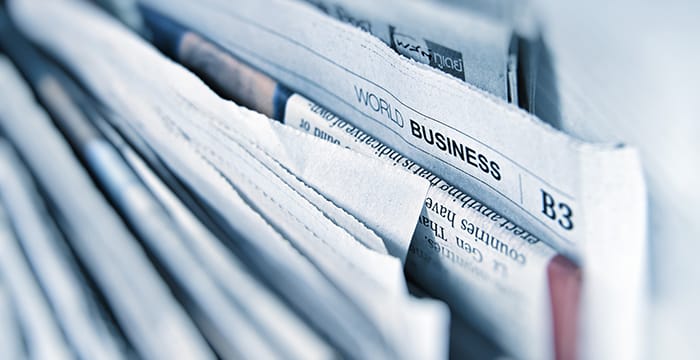 The legal tech revolution, and whether it'll become a law student essential to know how to code, the emerging Green Economy, and of course, Brexit and the turning economic cycle, were some of the hot topics discussed at Legal Cheek's latest 'Secrets to Success' event, held in partnership with The University of Law (ULaw) at its Leeds city centre campus.
An audience of over 40 students heard from a panel of top lawyers based in the North. They were David Chan, a partner at Squire Patton Boggs; Ben Williams, a barrister at Kings Chambers; Fiona Graham, managing associate at Womble Bond Dickinson; and Jennifer Brooke, a tutor at ULaw and former associate at Addleshaw Goddard.
The 'B' word
No one really knows what will happen post-Brexit but one thing is certain — more uncertainty. So how do lawyers advise their clients against this backdrop of unknowns? "It's what clients hate the most," said Squire Patton Boggs's David Chan. The real estate partner advises numerous developers on the acquisition and disposal of property, among other things, and explained to the audience that an uncertain political climate brings with it a general reluctance to invest in new developments.
But it's not all doom and gloom. The English legal system is the governing law of choice for many contracting parties globally, he said, and once the Brexit "saga" is sorted, Chan predicted an uptick of work for lawyers in the region.
Womble Bond Dickinson's Fiona Graham agreed, adding that certain "pockets of the profession" will reap the opportunities brought about by the changing regime. Those specialising in restructuring, intellectual property (IP) or competition law, for example, will see greater workflow due to the growing demand for specialist legal advice.
The turning economic cycle
With the economic cycle showing signs that it could be turning the panel were asked for their thoughts on whether there will be another financial recession and if so, what the impact will be on the legal sector.
Litigation and other counter-cyclical practice areas traditionally do well in a downturn, responded Graham, a commercial property litigator who splits her time between Womble Bond Dickinson's Leeds, Newcastle and London offices. So there's still work to be done!
ULaw's Jennifer Brooke spent four years as an associate at Addleshaw Goddard upon completion of her training contract at Watson Burton (now Weightmans) in Newcastle. She specialised in construction, engineering and environment disputes while there, and described it as pretty much "Teflon-proof". She explained: "Every penny counts for clients during a recession — they're on the breadline, their margins are narrower and will fight hard to recover any money."
With this in mind, both panellists advised rookies to keep a broad practice and think carefully about which area they eventually qualify into.
Kings Chambers' Ben Williams specialises in employment with a focus on regulatory law. He described his practice area as fairly "niche" since Kings is a 'specialist set', focusing exclusively on civil law matters in the North. With this in mind, he said he's rarely witnessed a quiet spell and that there'll always be a need for employment law barristers — in bad as well as good times.
The Green Economy
The question on how to build a sustainable future has soared up the political agenda in recent years. The UK, under the Paris Agreement, for example, has recently adopted a target for net zero carbon emissions by 2050.
The transition to the low carbon world of the future presents ample opportunities for law firms, and many are prioritising their sustainability efforts. At Womble Bond Dickinson, for example, Graham said going green forms a big part of the firm's pitch for big-ticket work, and clients increasingly want to know what their policies are in this arena.
Chan added that a lot of real estate developers in the public sector now require buildings to be net zero carbon — it's a sacrifice at the expense of profit, he said, but definitely high up on their agenda. And if it's a priority for a firms' clients — it's definitely a priority for the firm.
The legal tech revolution
Casting his mind back to when he began his legal career — "when there were no such things as emails or instant communication" — Chan described how amendments to contracts were made. He'd analyse a contract and make any changes using a red pen before posting it to the opposing party, who'd then write any amendments using a blue pen and return it — again by post. This went on for a while until "you'd end up with somewhat of a rainbow", he quipped.

The legal industry has moved on significantly since then. Now, there's even artificial intelligence (AI)-powered software that can interrogate material differences between a variety of legal documents. This reduces the time spent by the lawyer looking at repeat documents and focus on advising on material issues, in turn saving money for the client.
The panellists were asked for their views on whether students should learn how to code. It can only be viewed as a plus, particularly if your goal is to specialise in IP, said Chan, but most law firms have their own dedicated legal 'tech hubs' so you won't need to know more than the nuts and bolts.
A general awareness of the changes brought about by technology is more important than knowing how to code, advised Brooke, who teaches real estate at ULaw. "It's important to have an understanding of technology and how AI and other legal tech is disrupting the market and being able to discuss this during a training contract interview," she explained. "You need to be technologically-savvy to be able to advise clients how to get more for less."
Students with an appetite for tech should know ULaw offers a range of tech-infused courses, including an MSc in Legal Technology and an LLB in Legal Innovation and Technology from next year.