A panel of experts discuss the role of law firms in driving environmental, social and governance goals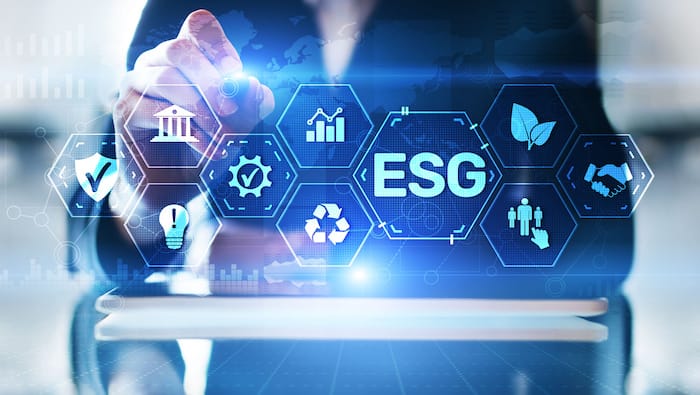 "Is it better to have a coal-powered hospital or low energy and no hospital at all? When embarking on getting the environment right, there is a risk of getting social wrong. For example, if you shut down a coal mine you may abandon an entire community with no other skills, occupation or source of income."
These examples, given by Clifford Chance ESG litigation and advisory associate David Alfrey, illustrate the concept of "just transition" when economies shift to sustainable production, and the difficulty of balancing the three elements of ESG (environment, social and governance).
ESG — a fascinating issue with many conflicts and no easy answers — has risen to the top of the agenda at businesses and law firms. But which of the three elements is the most important, how do they relate to each other and how can graduates best demonstrate their awareness at interview? These are some of the questions asked of a five-lawyer Legal Cheek virtual panel earlier this month, with some fascinating insights gleaned as a result.
First, why has ESG gained so much prominence? According to Hogan Lovells white collar crime associate Rufus Dobson, law firms and their clients actively want to make a difference to the problems posed by ESG risks; the climate crisis is now impossible to ignore and the next generation of lawyers and business-people place high importance on law firms that demonstrate they value ESG. A more hard-nosed explanation, Dobson said, is "fundamentally, there's a lot of work in it. Large businesses are willing to engage professional advisers to mitigate the risks that are presented by increasingly prevalent and strict ESG related laws and regulations, and the significant financial penalties imposed for non-compliance. Firms will advise clients on the issues that they're facing, and in 2022, these are increasingly ESG issues."
Give me an E, an S, and a G
Second, are the three elements equally important? Peter Dunn, senior associate, corporate finance, Burges Salmon, explained that as a corporate lawyer he would look at how material the E, S or G is to a specific business. He told the virtual audience of over 400 students:
"It's not a case of is the E more important than the S or more important than the G? Certain ESG factors are more important than others for different businesses — it's not one size fits all. I would recommend looking at the SASB materiality map which sets out which ESG factors are material for businesses in over 70 different industries. For example, people allocating capital to a healthcare business will particularly need to see information on social factors like data security, whereas people allocating capital to a chemicals business would need to see information on environmental factors such as, waste management and air quality."
That said, the panellists agreed that E (environment) gets the most attention and attracts the greatest investment. One of the reasons is that it's easier to identify and quantify an environmental issue and client response to it, particularly climate change. As Alfrey points out, social issues can be location-specific, hugely varied and difficult to gain accurate data on or measure. Governance, such as safeguarding against bribery and corruption within supply chains, is more of a "wrapper" that sits around decision-making.
Energy lawyer Sabrina Polito, an associate at CMS, agreed. "I'm super-busy because everyone wants to buy clean energy", she said. "Fifteen or 20 years ago, if you said to someone onshore renewables would become the cheapest form of energy generation in 2022, they would probably have laughed."
Polito continued: "Actually, costs have fallen, the returns are strong, there's a real business case for it and it's a fantastic investment opportunity, so it's not just necessarily about doing the right thing for the planet, the costs are really stacking up, hence why there is lots of investment appetite and interest in the ESG space."
All aspects of ESG have come to the fore as a result of the war in Ukraine. Dobson, who has been advising the National Bank of Ukraine on recovering stolen assets, explained: "There are the consequences of reliance on Russian gas (environmental); massive human suffering, huge migration and risks of human trafficking and human smuggling (social); and higher instances of bribery and corruption in any war situation (governance)."
Polito said: "In the energy sector, there is something called the 'energy trilemma' – how do we deliver clean, secure and affordable energy? The war has exacerbated security in particular and is really stress-testing some of our ESG commitments at the policy level. It is particularly pertinent for the clean energy sector. After the Paris agreement, the big focus was on delivering clean energy, in the wake of the war in Ukraine, the big focus is on energy security."
She continued:
"In the UK we have lots of domestic gas so the easy solution is, why not use our gas resources and forget about expensive offshore wind? How do we face this short to medium term crisis of affordability and security versus building a sustainable future for generations to come and securing the supply of clean energy which we all know is crucial to the survival of the planet?"
Advice for candidates
ESG is obviously a hot topic in terms of commercial awareness, but what makes an individual commercially aware? Dobson said the term has become somewhat "mythologised", but essentially means reading the news and being able to think from a client's perspective about what would be a commercially sensible course of action to take in a given situation. "Even working in a café helps with commercial awareness because it gives you a sense of how a business works," he explained.
Given its importance, will the subject of ESG be included in legal education in future?
Yes, said Matt Tomlinson, campus dean at The University of Law's Leeds, Sheffield and Newcastle campuses. "ESG will influence every area we teach, for example, real estate solicitors will need to look more holistically at issues such as the energy efficiency of a building. It will definitely feature in our course curricula."
Finally, each panellist gave their top tips for impressing at interview. Follow these for success.
Tomlinson advised candidates to aim for the places they think will suit them best because "it's becoming a candidate's market".
Dunn suggested focusing on a small number of firms, say five or six, and really researching them in-depth.
Alfrey said: "Bring yourself, the real you, and a smile" to the interview, and have an opinion on the subjects you talk about.
Polito warned against using flowery language in applications. "Your job as a lawyer is to cut through the detail and get to what the client wants. That's a skill you should demonstrate in your application. Use active verbs, make every word count."
Finally, Dobson suggested applicants know "the minutiae" of what the job they're applying for involves, why they want to do it and why they would be good at it. They can find this out by talking to other trainees or employees at the firm, and should try to understand the fine detail rather than just the broad brushstrokes descriptions firms put on their websites.
About Legal Cheek Careers posts.