ULaw's Emma Taylor shares her career journey from London to Bristol and outlines the benefits of working in the South West legal scene, ahead of her appearance at this afternoon's virtual student event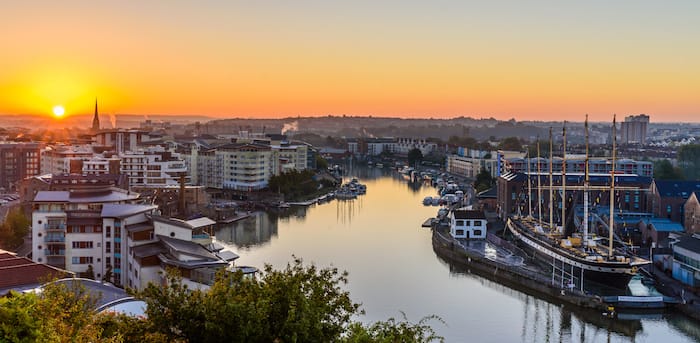 Emma Taylor, programme lead for postgraduate academic programmes at The University of Law's (ULaw) Bristol and Exeter campuses, started her career studying law with French at University College London. Having completed her studies, trained and qualified as a solicitor in the capital, Taylor made the move to Bristol and hasn't looked back since.
Reflecting on her career journey to date, Taylor tells me that she had always aspired to become a commercial disputes lawyer and after qualifying at SJ Berwin (now King & Wood Mallesons) in London, Taylor recalls particularly enjoying visits to the Royal Courts of Justice, acting for large clients such as Marks & Spencer and British Land. Owing to the excitement of these experiences, and her appreciation for advocacy and debate, Taylor knew from an early stage that the contentious side of law was the career path for her.
She encourages those embarking on their legal career to keep an open mind regarding the area in which they wish to specialise, and consider the topics that they enjoy learning about. "There are many more in-house lawyers these days, and I think it would be a wonderful experience to work in-house within a sector that you really thrive and enjoy working in," she adds.

Seeking out the opportunity to live rurally, Taylor moved to DAC Beachcroft's commercial property disputes team, based in the heart of Bristol. "The contrast is in many ways stark," Taylor tells me, comparing her experiences in practice, "and the choice for me was about achieving a better balance in everyday life." Taylor is quick to add that the hours for junior lawyers based in the South West can certainly still be arduous. However, whereas in London Taylor spent much of her time commuting on the Tube, in the South West she was able to more easily manage those precious hours outside of the office. "In Bristol, you can cycle to work or quickly get down to the docks in the day, so you have plenty of time spent outside, which is critical," she explains.
Elaborating, Taylor highlights the accessibility to the "stunning" Mendip Hills, and the other vast spaces that the South West region boasts in Devon, Cornwall and Wales. "The quality of life is fantastic. Bristol is so eclectic and vibrant, and yet you have the waterside and the beauty of the countryside around it as well."
Taylor is also quick to quash the suggestion that this quality of life correlates with a lower quality legal work:
"I think, as a junior lawyer, you can do the same, if not a better, level of work in the South West. There are some fantastic law firms based in Bristol which will provide trainees with high quality work and opportunities to travel to London when needed. Although Bristol is in the regions, it is to my mind the second city next to London in terms of where to study and work in the legal industry."
In light of her evident admiration for the South West and all that the region has to offer, Taylor jumped at the chance to join the new College of Law (as it was then) Bristol campus and has remained at ULaw's South West campuses ever since, teaching across a range of subjects and courses. She became a programme lead in 2016 and was appointed head of tutors in 2018, before taking on her current role as programme lead for postgraduate academic programmes. Taylor says that she felt at the time that she would enjoy being amongst young people and supporting and helping develop careers from within legal education, and that has proved so.
The past couple of years have undoubtedly been turbulent times for law students. Legal studies were forced online coinciding with the rollout of the Solicitors Qualifying Exam (SQE) regime; the new framework to qualify as a solicitor in England and Wales. However, now, Taylor notes with a great sense of optimism that we are starting to see the improved accessibility to the profession that the SQE has for a long time promised, while students are excited to be back on campus with a fresh sense of resilience and incredible digital literacy. Taylor also highlights that ULaw's Bristol campus is due to be updated and reconstructed to provide more flexible and interactive working spaces, and to integrate students' digital ways of learning.
As a parting piece of advice for our readers, Taylor encourages students embarking on a legal career to be prepared to work hard but to also take it steady and look after themselves. "Studying and pursuing a legal career is intense but it is absolutely rewarding and worth it. You will reap the benefits of that hard work as your career develops," she says.
Emma Taylor will be speaking at 'Secrets to Success South West — with Osborne Clarke, RPC, TLT and ULaw', a virtual student event taking place this afternoon, on Wednesday 8 June. You can apply for one of the final few (and free) places to attend the event now.
About Legal Cheek Careers posts.