Associates from across the firm's offices in Dubai, Frankfurt, London and New York share unique perspectives on the pandemic's impact on their practice areas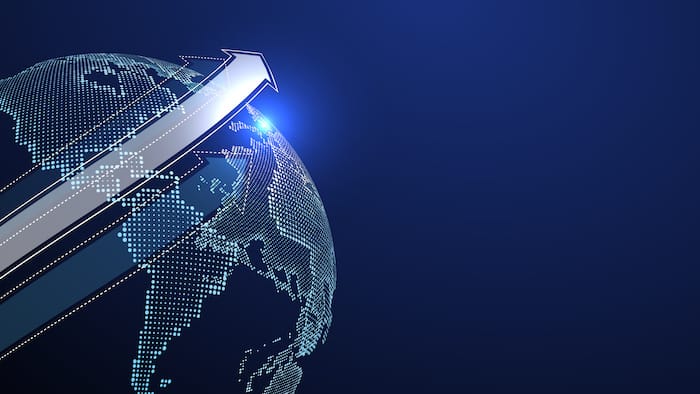 With the pandemic still underway, how can we gauge the state of health of the various practice areas at Big Law firms? What happens post-pandemic? And what does the next cohort of trainees need to know?
Elite global firm White & Case has 45 offices in 30 different countries, so Legal Cheek's April panel of four associates from the firm were each able to share a unique perspective on the pandemic's impact on their practice areas — M&A, capital markets, commercial real estate and international arbitration. Their answers provided reassurance, and were sometimes surprising.
For example, some businesses the firm works with are cutting office space in light of the success of working from home. You might think, therefore, this will reduce work for commercial real estate departments? If so, you'd be wrong.
There is a common misconception that the term "commercial real estate" only relates to offices and retail, said London real estate associate Wiesia Wagstyl.
"But if we look at the umbrella of "commercial real estate" in a more holistic way, we have seen client demand for other aspects of commercial real estate — for data centres, life sciences parks and warehousing — increase during the pandemic," she continued. "The commercial real estate trends have definitely mirrored the economic requirements of consumers throughout the pandemic. We can see that in which businesses have outperformed the market in 2020-2021 and client requirements for legal work. For example, in relation to the hotel sector, you may have assumed that legal work has ground to a halt as travellers have been grounded but we have been engaged with clients to restructure and/or re-finance their assets, and so the general real estate market has been extremely buoyant."
On a similar note, the type of M&A and corporate work undertaken by the firm has changed but the level of activity has not. Frankfurt M&A/corporate associate Thorsten Rohde said: "We don't see more or less M&A work, but we have more insolvency-scenario transactions and restructuring deals are increasing." He also reported that it has become more of a sellers' market with less auction processes and more bidders due to the fact that sellers may have postponed their decision to sell when the pandemic took hold.
Both Thorsten and Dubai capital markets associate Ola Sanni commented on SPACs (special purpose acquisition companies, which have no assets or revenue but are formed to raise money through an initial public offering (IPO) so they can acquire other companies). Thorsten said the Wall Street trend for SPACs has not found comparable traction in Europe and he doesn't expect them to become as popular in Germany any time soon.
Sanni highlighted that the UK is not currently an attractive market for SPACs due to the rigid restrictions imposed by UK regulators, however, the UK regulators are currently considering easing the restrictions on SPACs in the near future. Sanni also reflected that the majority of SPAC deals in 2020 took place in the US rather than the UK. By way of illustration, he said there were more than 260 SPAC listings in the US in 2020 with IPOs raising $60 billion (£43 billion) compared to only three or four in the UK raising about $40 million (£29 million).
On the financial markets, Sanni said stocks dipped in March 2020 but had risen higher than when the year started by year end with investor sentiment and optimism rising as vaccine programmes signalled a path out of lockdown. Large companies which had strategic advantage during lockdown such as Netflix and Zoom did particularly well. Sanni noted, that whilst several large companies performed well, however, this should not detract from the reality that a significant amount of small and medium sized companies are struggling as a result of the pandemic.
Céline Aka, New York international arbitration associate, reported that the practice is doing well with no signs whatsoever of slowing down and has adapted with ease to remote hearings. "The idea of virtual hearings sounds new but it's not entirely new," she said. "With attorneys from various jurisdictions and witnesses from across the world taking part in arbitration hearings, it did happen before, for example, that a witness could not attend the hearing in person for administrative reasons and thus participated in the hearing remotely, so remote participation to an international arbitration hearing is not new, it's the entire hearing being virtual that's new for most attorneys."
Aka said the pandemic won't necessarily create an immediate increase of demand for arbitration as an alternative to litigation in court as arbitration is a consensual process, which must have been agreed upon by the parties before a dispute arises. One of the main reasons why parties are interested in arbitration is that they want to resolve their disputes quickly so now that they realise that the arbitration practice has been more resilient than the court system during the pandemic, there may be an increase in selecting arbitration as an even more favourable dispute resolution mechanism.
In terms of advice for those at the beginning of their careers, Aka advocated deciding what your career goals are at an early stage and, rather than waiting for opportunities to arise, taking charge of your career and seeking opportunities that would further your career goals, whether that's a move to a specific legal market (as in Aka's case) or as simple as a desire to work on a witness statement. She also advised keeping in touch with everyone you meet and understanding that your peers are your first network.
Sanni said international secondments, which the firm guarantees for all trainees, were a valuable way to gain more responsibility and make yourself more visible since most offices outside of London were smaller and had leaner teams. He advised trainees to "trust the process", cultivate relationships and to remember not to compare their "chapter one with someone else's chapter four".
Rohde said it was important to be genuinely interested in what you're doing but, at the same time, realise you may need to do less interesting work to be let in on the more exciting stuff.
Wagstyl advised that "hard work pays off, be diligent, be studious and eventually things will click into place, and remember to treat everyone who works in the firm as you would a partner because teamwork is key".
Any views expressed in this publication are strictly those of the authors and should not be attributed in any way to White & Case LLP.
About Legal Cheek Careers posts.