Clare Burgess, partner in finance and capital markets at Clifford Chance, discusses how her work is changing in light of environmental, social and governance factors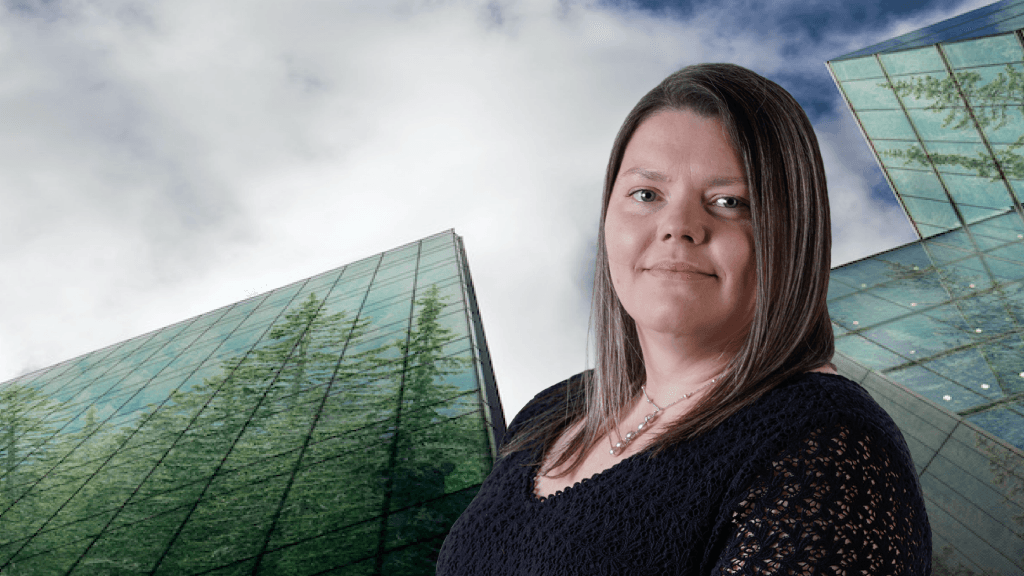 Environmental, social, and governance (ESG) matters are quickly rising to the top of the agenda for City law firms and clients alike.
In recognition of this, the global ESG board at Clifford Chance is made up of experienced lawyers from the magic circle firm, representing a broad range of practice areas. From finance and M&A specialists, through to employment experts and litigators, members of the ESG board from across the firm's international network of offices gather together to share knowledge on ESG matters and discuss where opportunities lie for Clifford Chance.
As a member of the firm's ESG board, finance and capital markets partner Clare Burgess explains how the trio of factors are increasingly impacting the type of work coming through her office door. Burgess' work often has a focus on the infrastructure and renewables sectors — both in which ESG plays an integral role. Burgess further breaks down how the three components of ESG feed into her areas of expertise.
Turning to the first limb, 'environmental', Burgess explains that for her this predominantly involves renewable energy and green finance. "Over the past eight to ten years I've become increasingly interested in deals with renewable energy," she tells Legal Cheek Careers. "There are more and more government subsidies to fund renewable energy such as solar and wind energy — the ESG agenda has really grown." An example of Burgess' work relating to renewable energy is advising Global Infrastructure Partners on its acquisition of a 50% stake in Hornsea offshore wind farm — the largest single project financing ever in the global renewable energy sector.
With regards to green finance, Burgess explains how green bonds and sustainability linked bonds have grown in popularity over the past decade, noting that they have particularly accelerated in the last five years. For those who may not be familiar with green finance, Burgess explains that there are two key types of green finance — green bonds and green loans — the proceeds of which are used for green matters. For example, a company with a green bond would use the proceeds for specific green purposes such as investing in renewable energy or making improvements to their factory or building to reduce the environmental impact. Burgess helped Transport for London on its inaugural £400 million green bond issue, which in turn helped support green objectives including the reduction of air pollution in London.
Sustainability linked loans differ in that a company can use the money for any purpose, but the interest rate will change if the company hits key performance indicators (KPIs) relating to sustainability. "If you hit the KPIs you pay lower margins — these types of loans are really popular," Burgess explains. "They help companies that don't have a lot of capital but do have a good strategy to improve their sustainability."
"In April 2020 social bonds actually overtook green bonds," Burgess notes turning her attention to the 'social' limb of ESG. There's no denying that diversity and inclusion has rightly become a key consideration for companies. A particularly worthwhile matter that Burgess has had the opportunity to work on involved supporting social finance company MedAccess on an innovative financing model to ensure the roll-out of a Malaria vaccine for children.
Key social matters are equally important for law firms. From #MeToo to Black Lives Matter, Burgess explains that Clifford Chance is implementing policies to ensure the firm considers these important social issues. She highlights colleague Tiernan Brady's work at the firm. Brady is responsible for developing and implementing Clifford Chance's global inclusion policies and campaigns. Brady was formerly the director of the Equality Campaign, the successful Australian marriage equality campaign, as well as the political director of Yes Equality, the Irish campaign for marriage equality.
Finally, turning to the 'governance' component of ESG, Burgess explains: "Governance forms the backbone of how companies deliver their policies with ESG in mind. A company needs good governance to ensure policies filter through the organisation and are delivered on the ground." Governance is key to ensure that standards are applied uniformly throughout big companies. "For example, we look at companies' portfolios. If a company has an equity fund with environmental policies, we need to ensure these policies are applied in the various jurisdictions in which the company operates," Burgess shares.
Looking to the future, "ESG is only going one way", according to Burgess. "It is relevant to all clients — whether corporations or governments. Our clients want to be on the front foot of ESG and they will either be leading the change or playing catch-up."
Clare Burgess will be speaking at 'Environmental, social and governance (ESG) factors have fast risen to the top of the board agenda for global law firms — find out more with Clifford Chance' alongside Tiernan Brady and members of the Clifford Chance ESG board. The virtual student event takes place on Wednesday 8 September. You can apply to attend the event, which is free, now.
About Legal Cheek Careers posts.