Ahead of 'How COVID-19 is changing law and business', Clifford Chance's David Metzger discusses the challenges ahead for the construction industry, what the new era of big government means for law firms and why aspiring lawyers must become better listeners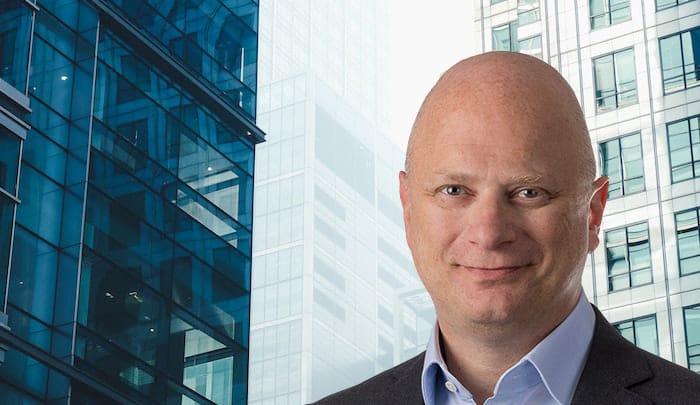 Between May and November last year, Clifford Chance partner David Metzger spent just a month working from the firm's Canary Wharf HQ. The rest of his time was split flying between Moscow and Istanbul, meeting with clients and working on international projects. "I am one of those partners in the firm who travels a lot," says Metzger.
But what was then normal for the magic circle firm's global head of construction, suddenly seems outdated following coronavirus and the remote-working revolution it sparked.
Grounded by closing borders and travel restrictions, Metzger now works from home — swapping in-person meetings for virtual chats over video call. Gone are the long days of "flying halfway across the world" for sometimes only 30-minute long meetings.
Thanks to Clifford Chance's prior investment in video conferencing tech and well-established remote working policies, Metzger found the transition to be "surprisingly easy".
More challenging is understanding the long-term impact that COVID-19 will have on the construction industry. "You have to start with the undoubtable fact that the patient was already ill with underlying health conditions," says Metzger. The crisis immediately exposed the sector's pre-existing struggles with skills shortages, stagnant productivity growth, low profit margins and efficiency-seeking 'just in time' supply chains.
Metzger saw this first-hand in February when Clifford Chance was contacted by a client developing over 40 solar panel projects globally. China, where almost all key solar components are manufactured, had closed its factories and shipping ports following a national coronavirus lockdown. As a result, China-based solar panel suppliers, unable to deliver on time, began claiming for force majeure relief to avoid paying damages for delays.
The project developer faced a tough choice. Even if suppliers were to receive more time, "the story doesn't stop there" as unexpected delays create further issues along the supply chain, Metzger explains. Without solar panels, for example, the installation contractor cannot begin work. When they eventually do arrive, a national lockdown may have already impacted the construction site — putting the project further behind schedule.
Meanwhile, the developer was wary of its own pressing deadlines. If it granted relief instead of recouping delay damages, how would it service the construction debt without cash coming into the project? It also had to factor in the reaction of the 'offtakers' who have agreed to purchase the electricity once each project is complete provided it is delivered before a certain date.
That said, recovering delay damages is no easy task. "When contractors and suppliers agree to delay damages, they never assume a scenario where they're paying them on lots and lots of projects at the same time," explains Metzger. "You've got a risk of business failure suddenly in your project."
Helping clients overcome such challenges through project restructuring continues to be the focus of Clifford Chance's construction group, with business-savvy lawyers devising "new solutions to ensure projects stay economically viable".
After a reduction in activity between March and June, the construction industry quickly rebounded as lockdown restrictions eased. In July, the UK's building sector reported their strongest monthly rise in activity in almost five years, albeit from a low base.
For Clifford Chance, this new pipeline of work signals a "busy" period ahead. Developers, now "playing catch-up", are "in a terrible rush" to commence projects rather than wait until after the summer, as is usually the case, says Metzger. Indeed, just before our interview, he was on a pitch call which quickly ended with the prospective client saying, "we need you to start straightaway".
It remains to be seen whether the construction industry will shift away from the fragile 'just in time' supply chains to a more resilient delivery system that prioritises reliability and robustness over speed and cheaper costs.
"We live in a competitive world with competitive marketplaces," Metzger notes. "Unless you can add in resilience and adaptability at negative cost, or bring in returns in the short term, you run the risk of being picked off by competitors who haven't made investments and so have lower costs than you," he adds.
Instead, Clifford Chance often advises its clients to implement change across their businesses — rather than seeing resilience-building as an isolated, one-off project cost. Businesses can instead spread risk through collaborative or alliance contracts; swap risky supply networks for vertically integrated chains; invest in efficiency-achieving technology; or even look to merge with others to increase capital strength.
A new era of big government will also be a defining feature of the post-pandemic world. "We haven't seen government intervention, at least in this country, at this scale or speed before in peace time," says Metzger. Fast-tracked legislation and government regulation — such as the massive changes to UK insolvency law — have already created plenty of work for lawyers.
But interventionist policies may have "pushed problems down the road", he warns. Although the government's emergency lending schemes have provided a lifeline for struggling businesses during the pandemic, it's unclear what will happen to those unable to repay these debts.
As more clients face similar "big question marks", it's never been more important for lawyers to provide a more tailored service. Although this may be stating the obvious, says Metzger, you'd be surprised to hear that many law firms and lawyers began the lockdown producing generic information and advice around COVID-19, defaulting to what he calls "broadcast mode".
"Generally, it was not what clients were looking for," explained Metzger, who trained at Berwin Leighton (now Bryan Cave Leighton Paisner) before joining Clifford Chance in 1995. Instead clients simply wanted their lawyers to listen closely, help identify the specific challenges which their businesses may encounter and devise strategies accordingly.
Aspiring lawyers would be wise to hone their listening skills too. Clifford Chance is looking for clearly enthusiastic and commercially aware candidates. "When I say enthusiasm, that's not a cue for saying how much you want it in the interview, and that you're going to give it 110% as if we're sitting in the boardroom on The Apprentice," says Metzger.
Good listeners will pay attention to what firms are actually saying about themselves — whether it's in-person, on their website, or across their social media channels. Just as lawyers must research potential clients before pitching their services, applicants must know who they're selling themselves to. "It's surprising how many smart candidates don't look at that," says Metzger.
David Metzger will be speaking alongside other Clifford Chance lawyers at 'How COVID-19 is changing law and business', a virtual student event taking place on Thursday 3 September. The event is now fully booked, however you can still apply to be added to the waiting list.
About Legal Cheek Careers posts.