It will further damage relations between communities and the police, argues Anonymous Rookie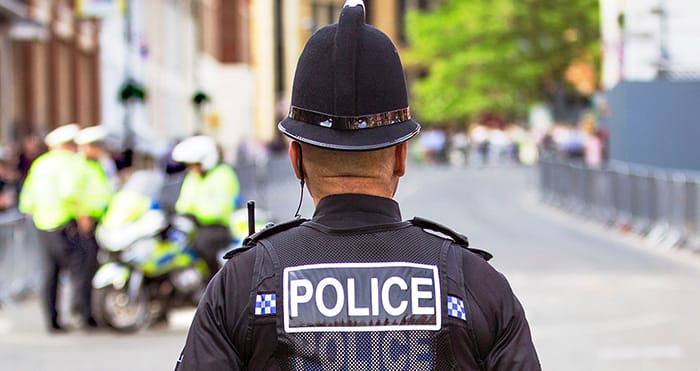 The government, under Boris Johnson's leadership, has announced plans to expand police stop and search powers. This article will consider whether the move is political rhetoric, or if we should be concerned.
Current stop and search law
There are three main statutory provisions the police rely on at present. Section 1 of the Police and Criminal Evidence Act 1984 (PACE) gives the police the power to stop and search any person or vehicle. The officer must have reasonable grounds to suspect that a person has: a weapon, illegal drugs, stolen property or an item that could be used to commit a crime.
Section 23 of the Misuse of Drugs Act 1971 also gives the power to search when a police officer has reasonable grounds to suspect that a person is in possession of controlled drugs.
Section 60 of the Criminal Justice and Public Order Act 1994 empowers the police to stop and search people in a designated area during a designated time. A senior officer must authorise the power when they consider that:
• Serious violence will take place and it is necessary to use this power to prevent such violence;
• A person is carrying a dangerous object or offensive weapon;
• An incident involving serious violence has taken place and a dangerous instrument or offensive weapon used in the incident is being carried in the locality.
Once authorised, officers do not need to have reasonable grounds to search someone.
New powers
Under the new rules, the government has lowered the seniority of officer required to authorise section 60 to inspectors; extended the time period that a section 60 order can be in force from 15 hours to 24 hours (which can be extended by 48 hours); and lowered the threshold of certainty so the inspector must reasonably believe an incident involving serious violence 'may' rather than 'will' occur.
The Prime Minister has written there is "nothing kinder or more loving you can do when you see a young kid who may be carrying a knife than to ask him to turn out his pockets". Anyone that has been stopped and searched will surely disagree with this view, and describe it as a humiliating and chilling experience.
Does stop and search work?
Undoubtedly stop and search is an important tool for the police but we should be wary whenever civil liberties are watered down.
The Home Office has said "stop and search is a vital police tool when used in a targeted and fair way". Britain's most senior police officer, Cressida Dick, argues that the use of stop and search has led to a 15% drop in the number of under 25s stabbed in London.
But the statistics make for depressing reading.
Police use of stop and search has been falling since its peak in 2008/09 but the use of section 60 has been rising, especially in London.
• 277,378 stop and search incidents recorded in England and Wales in 2017/18.
• Weapons found in 2.8% of these searches.
• 2,501 section 60 stop and searches executed in 2018 (four times the number in 2017).
• 2% of all stop and searches carried out under section 60 between April 2017 and March 2018 led to an arrest for an offensive weapon.
We can see here that stop and search does uncover weapons in a small number of cases, so the Home Secretary's argument that "just one knife seized during a stop and search could be one life saved" has some merit.
However, the national arrest rate for stop and search is 17%. When we compare with the 2.8% of arrests for weapons, that means that most of the arrests are probably down to drugs.
Arrest is not a solid indicator that stop and search is effective, because some people may react violently to being searched and be arrested for that.
You can manipulate figures and graphs all you like, but there is no denying that black people are more likely to be stopped and searched. Unfortunately, this has been increasing.
Black people were nine and a half times more likely to be stopped and searched than white people in 2017/18; the previous year they were just over eight times more likely, and in 2014/15 they were over four times more likely.
This disproportionality is defended by the Metropolitan Police, which claimed that those from an "African-Caribbean heritage" were more likely than white people to carry knives or be stabbed.
Are the powers radical?
The police in Wiltshire have said that the new section 60 powers will not have a large impact on their daily operations. West Midlands police have refused to use the new power. David Jamieson, the West Midlands police and crime commissioner, said that his force already have the powers they need, calling this "just another announcement aimed at getting a pre-election headline. It's loud on rhetoric and quiet on detail".
But section 60 orders are used regularly, most often after a stabbing has occurred. In August, a 15-year-old boy was stabbed in Lambeth, and a section 60 order was put in place. At Notting Hill Carnival this year, and the year prior, an order was put in place for the entire carnival. When four men were stabbed at London's Eastern Electrics festival last month, an order was put in place in the borough of Merton.
Katrina Ffrench, chief executive of StopWatch UK, a coalition campaigning against the disproportionate use of stop and search, argues that weapons are more likely to be found when officers have reasonable grounds for searching.
She argues further that "officers do not have to use their brains, intuition or skills of observation to see if someone is carrying anything". This "lazy policing" could damage the relationships between the police and communities.
The College of Policing has found that stop and search becomes less effective the more it is used. The likely impact on crime is usually "small, highly localised and short-lived". Researchers utilising ten years of Met data found that there is only "limited evidence of stop and search having acted as a deterrent". Crucially, the increase in use of section 60 did not appear to affect violent crime.
Unfortunately, all the evidence suggests that the extension of section 60 powers will not bring knife crime down, will not make us safer, and will further damage relations between communities and the police.
Anonymous Rookie works at a City law firm.