Sometimes there can be smoke without fire, says Staffordshire University law student Naz Khan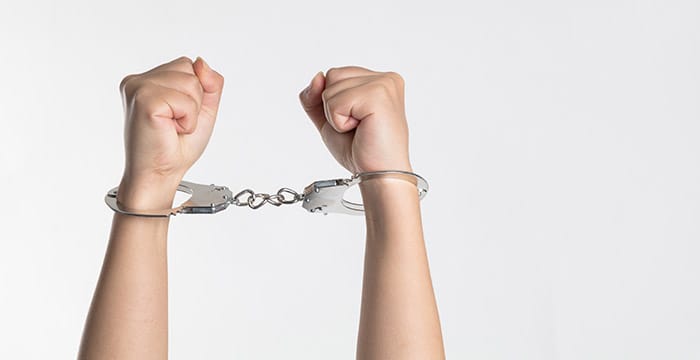 In an age of 'citizen' journalism and rabid social media posts, the legal principle known as 'the presumption of innocence' is seriously under threat. The presumption, enshrined in the UK's Human Rights Act, is a fundamental principle of our criminal law system. It is one that is so well-known, even to those who have little knowledge of our legal system, and yet appears to be so poorly upheld. Individuals are repeatedly condemned in the eyes of the public regardless of whether they have been in the eyes of the law.
Back in 2014, BBC News reported that Cliff Richard was being investigated by the police following an allegation of sexual assault on a child dating back to the 1980s. A presumption of guilt and public vilification ensued despite the fact that Sir Cliff was never charged.
Michael Jackson has also been publicly challenged. In 2005, in California, the pop sensation was tried for several allegations of sexual assault of young boys but was acquitted of all charges. However, he is still widely considered and branded a paedophile by sections of the media and public. Serious new allegations against the late popstar have surfaced too late for Jackson to face justice for a second time.
Meanwhile, R. Kelly, another American singer, songwriter and producer has recently been charged with sexually assaulting various teenage girls after a history of sexually-related charges and allegations of a sex 'cult'.
The presumption of innocence, an integral part of the right to a fair trial, exists as a guarantee of an individual's innocence if and until they can be proven guilty beyond reasonable doubt in a court of law. And as we all know, the burden of proof lies with the prosecution. But the presumption is systematically ignored as the cases of Sir Cliff, Jackson and many others demonstrate. The media publishes names, and commentators on social media defame.
Sir Cliff had the resources and wherewithal to fight back. In 2018, in the case of Cliff Richard v BBC and SYP, he recovered substantial damages from the BBC and the police force concerned for the investigation and making it public.
The decision in the Cliff Richard case reignited calls for legislation to protect suspects, to protect the presumption: a private members' bill, the Anonymity (Arrested Persons) Bill, was debated in the House of Lords last month. The Bill proposes to make it unlawful to name individuals at the 'suspect' stage, that is, before they have been charged. Some argue that the case and any legislation that followed would unduly curtail press freedom and obstruct the public's right to know.
Legal commentator Joshua Rozenberg has argued that such a law would encourage "secret arrests" and "would amount to a major change in the criminal justice system in England and Wales". He said: "The solution is not to confine news of arrests to the internet rumour-mill", but rather it is for the public to understand that "sometimes there can be smoke without fire".
The counter-argument, however, is that there needs to be greater understanding of the effect that such reports can have on a person's life: damaging reputations, livelihoods, the effect on immediate family, on personal health: the 78-year-old Sir Cliff reported ill-health following the allegations — including shingles and insomnia. He also acknowledges now a paranoia with being seen associating with young people and avoids having any photographs together.
When the public take on the role of adjudicator in matters of suspected criminality, the large brands feel pressure to react accordingly. Certain radio stations in Australia, Canada, New Zealand and the UK have pulled Michael Jackson's music from airing in the wake of Leaving Neverland, a film documenting serious allegations of sexual abuse against the popstar. In response to the ongoing R. Kelly scandal, Spotify has removed his music from their playlists. Thus we see corporations too taking on the unofficial role of judge. Through protecting their brand image, these corporations cast judgment upon criminal allegations when a court of law has yet to do so.
While a court of law is susceptible to error, surely it would be better to leave the responsibility of apportioning blame to it rather than to public opinion. A court of law is designed with this purpose in mind, decisions based on evidence rather than emotion. Of course, public opinion does have a role to play in raising awareness surrounding certain topics, including that of sexual abuse, but "mob justice" has no checks to ensure impartiality and little or no power to verify the credibility of alleged truths.
Naz Khan is a final year undergraduate law student at Staffordshire University and an LLM candidate at Durham University. Upon completion of his masters, he aspires to work as a barrister.