ULaw graduate and paralegal Charlotte Cheshire investigates fast fashion brands' 'green' claims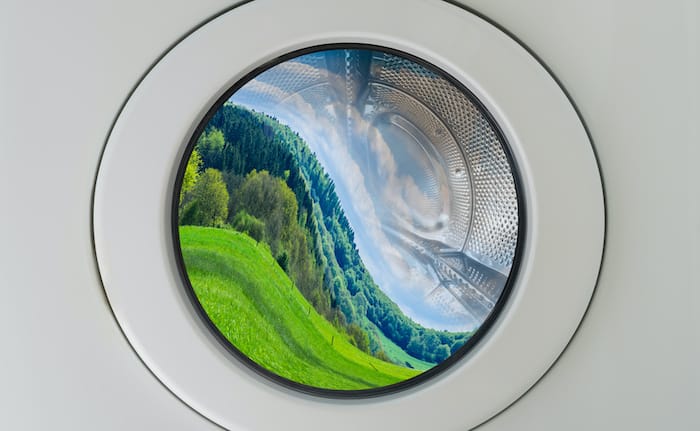 Spring/summer 2022 saw green come back in, not just in terms of jeans and accessories but also in terms of consumers becoming more environmentally conscious.
Brands responded to this, purporting to meet various 'green' targets and began to lure shoppers in with environmental, social and governance (ESG) campaigns that seemingly showed them as pioneers of environmentally friendly production lines, responsibly sourced fabrics and more relaxed targets and hours for garment-makers. While shoppers may take these slogans and taglines as gospel, competition authorities such as the Competition and Markets Authority (CMA) were not so sure. On 29 July 2022, the CMA launched investigations into three large, high-profile retailers. It is important to note that all three investigations remain open as of the date of publication, with no final decisions or sanctions being imposed yet. As a result, it should not be presumed that any company under investigation has violated any laws pertaining to consumer protection.
After the CMA announced their ongoing investigations, the term 'greenwashing' entered the mainstream. Fundamentally, the CMA champions the premise that consumers deserve to know where they are buying from. The Consumer Protection from Unfair Trading Regulations 2008 is the primary consumer protection law that applies to the CMA's Green Claims Code. A general restriction against unfair business practices is found in the CPRs, as well as particular prohibitions against deceptive conduct and omissions reporting.
So, what characterises fast-fashion products and what are the environmental implications of their production? Fast fashion items are characterised by rapid turnover times, where celebrities' styles and designer clothes are replicated in a matter of weeks or even days. According to a Business Insider investigation, fashion production produces 10% of all global carbon emissions, which is more than the European Union. Additionally, 85% of all textiles end up in landfills each year, water sources are dehydrated, and rivers and streams become polluted.
The increasing data available relating to the impact of the fast fashion industry culminated in the CMA beginning an investigation in January 2022 into the industry, where consumers spend an estimated £54 billion annually. They immediately identified issues with potentially deceptive green claims. These included several businesses giving the impression that their goods were "sustainable" or better for the environment, such as by making generalisations about the use of recycled materials in new clothing, with little to no details about the foundation for those assertions or precisely which products they related to.
Sarah Cardell, the interim chief executive of the CMA, has stated that: "People who want to 'buy green' should be able to do so confident that they aren't being misled. Eco-friendly and sustainable products can play a role in tackling climate change, but only if they are genuine." With this in mind, the CMA wants to identify whether the wording of campaigns used by the brands being investigated are too vague and if the business criteria developed to decide which products to include in these collections are lower than consumers might expect. It has been identified, for example, that some garments featured within such collections contain as little as 20% recycled materials. There are also concerns about the robustness of their fabric accreditation schemes and how their more 'green' collections sit within their broader business model and production processes.
Staying within but also looking beyond the UK, the fast fashion industry is coming under further scrutiny by key stakeholders, no matter the extent of their greenwashing. Recently, there has been a large amount of media attention surrounding the fast fashion brand Shein. Originating as SheInside.com, the relatively young brand now has a $100 billion valuation. However, it has been subject to negative press surrounding working conditions, with a BBC report exposing "enormous pressure" on workers to produce garments quickly across long hours. Near-identical items are listed on their app at a fraction of their competitors' prices, with designs matching other leading brands. With 5,000 products appearing on their site daily, global attitudes towards fast fashion have seen a growing shift from capitalist consumerism to social responsibility. This is significant because if demand decreases, so will investment, with global markets fluctuating with shoppers' changing motivations. Nevertheless, large investors have financially contributed to Shein's success. In preparing to make initial public offerings in the US as early as 2024, the brand has recognised the importance of improving its ESG factors.
As per a 2022 Channel 4 documentary 'Untold: Inside the Shein Machine', whilst policies are supposedly in place with contracted factories, their implementation reportedly falls short of being in practice. The documentary showcased workers allegedly having to meet garment targets, with the expectation that they would work until they met this, even though it would often take them several more hours than those stipulated in their contract. Undercover workers were also apparently told that should any garments fail quality testing, their pay would be docked on a per-garment basis.
For companies to succeed in public offerings in the US, they need to ensure proper working conditions and respond to a more consciously-minded consumer. Future exponential growth will rely on transparency in supply chains and respond to chances to partner with more sustainable brands. Failing to engage with opportunities to make packaging eco-friendly or use renewable energy, for example, could result in poor financial performance for some stakeholders and the loss of others for brands.
In response to the documentary Shein defended its "on-demand production model", stating that unlike the wider retail industry who average 25%-40% unsold inventory, they have reduced theirs down to a "single digit" percentage. Shein also advised that they "engage industry leading third-party agencies… to conduct regular audits" and sever business relations with factories who do not "remediate… violations… [within] a specific time-frame".
Shein's full statement in response to Channel 4's documentary was as follows: "Shein's business model is built on the premise of reduced production waste and on-demand production… The average unsold inventory level of the industry is between 25%-40%, whereas Shein has reduced it to a single digit."
Specifically on the matter of working hours they said, "Shein is absolutely committed to empowering our ecosystem partners… which includes our Supplier Code of Conduct that complies with the core conventions of the International Labour Organisation. Shein engages industry leading third-party agencies… to conduct regular audits of supplier's industries to ensure compliance. Suppliers are given a specific timeframe in which to remediate the violations, failing which, Shein takes immediate action against the supplier, including terminating the partnership."
When it came to claims of design theft by independent designers in the documentary, they said, "When legitimate complaints are raised by valid IP rights holders, Shein promptly addresses the situation."
Whilst Shein clearly has policies coming from those in its head office, unless these are actioned, its business model that theoretically "empower[s]… ecosystem partners" falls short of increasing ESG scrutiny.
To conclude, there is increasing pressure on fast fashion brands to advertise any green claims honestly and transparently. With greenwashing becoming an area that the CMA is swiftly cracking down on and consumers increasingly becoming aware of how the clothes they buy may have been manufactured, there is hope that fast fashion brands will innovate. There is increasing recognition among those dominating the industry that they must lessen their environmental and social shortcomings so that any claims by them are evidenced.
Charlotte Cheshire is a recent LPC and LLM graduate from The University of Law, having completed her undergraduate degree in law from Newcastle University. She now works as a mergers and acquisitions paralegal at KPMG UK in their northern deal advisory team.