Future trainee Bethany Barrett explores whether the trend could take off in the legal industry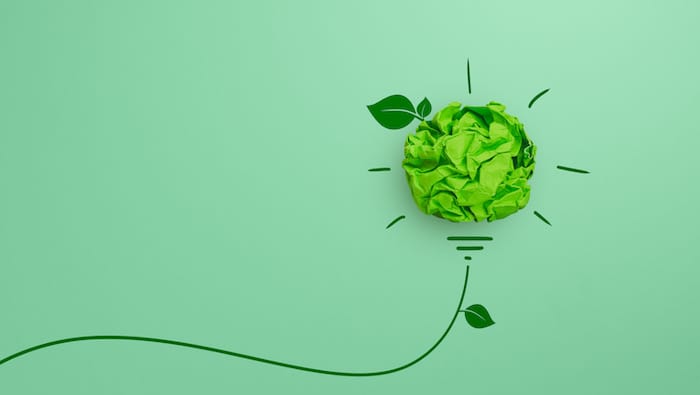 Between the climate emergency, the cost-of-living crisis and geopolitical tensions rising globally, it is no wonder that consumers are increasingly coming to the conclusion that the wonders capitalism has brought are coming at a price. In an attempt to avoid the risk of being seen as faceless, profit-hungry corporations against this increasingly-critical backdrop, many companies pour money and time into Corporate Social Responsibility ('CSR') projects. But some are taking it a step further, and incorporating such commitments into their DNA by becoming social enterprises. One sector which is seemingly reluctant to take up this trend is the legal industry. But why?
To answer this question, a brief overview of the key forms of social enterprises in the UK is first needed. It is useful to think of social enterprise as a concept on a sliding scale; on one end, there lie full-blown charities, and on the other, companies that do little more than the occasional greenwashed charity bake sale. In-between these points lies a myriad of possibilities for companies. The two options I will focus on are that of the Community Interest Company ('CIC') and the B-Corp certification scheme.
CICs are a business vehicle that serve as a hybrid between a traditional limited liability company and a charity. Introduced in the Companies (Audit, Investigations and Community Enterprise) Act 2004, a CIC's legal basis rests on the Companies Act 2006 (just as for standard companies in the UK) but has additional obligations placed upon them. The two most notable of these are the asset lock and the dividend cap, which work together to ensure that CICs are prevented from serving their shareholders at the expense of their community purpose. Each CIC must also meet the 'Community Interest Test' which is broadly defined as "if a reasonable person might consider that its activities are being carried on for the benefit of the community". The test is widely applied, allowing for the growth of the CIC model in many different industries.
The B-Corp certification scheme is somewhat different in its approach to governing the interaction of commercial activity and social good. Instead of being an entirely separate business vehicle, this global certification scheme instead acts as an external 'varnish' which if earnt allows companies to authentically market their social benefit to their customers. In order to join the scheme, however, internal changes must be made to the rules governing the company. In the case of UK limited liability companies, this will mean altering aspects of the Articles of Association. The biggest change is a strengthening of stakeholder interests as part of a directors' duty to promote the success of the company under section 172 Companies Act 2006.
A further aspect of the B-Corp scheme is that of the 'B Impact Assessment' ('BIA'). Unlike a CIC, a B-Corp can have any purpose. The BIA measures not what the company is doing, but how it is doing it. To qualify for B-Corp status, a company must score a minimum of 80 points across the five categories of the BIA: governance, workers, community, environment and customers.
Both the CIC and B-Corp model provide companies with a chance to authentically demonstrate their commitment to 'doing good' beyond the odd CSR day. Now this sounds like something which many law firms would want to get on board with — so why aren't we seeing the rise in law firms structured as a social enterprise which we are seeing across other industries?
The biggest reason is perhaps summed up best by the old adage 'too many cooks spoil the broth'. Under section 13 Legal Services Act 2007, law firms have to be authorised by the Solicitors Regulation Authority (SRA) in order to practice. The rules set by the SRA are understandably long in length and broad in their application, covering everything from how firms treat clients (SRA Code of Conduct for Firms) through to how the firm's internal accounts are run (SRA Accounts Rules). Combined with the additional obligations which come with being a social enterprise, many firms would find the burden of compliance too expensive and time-consuming.
London-based firm Mishcon de Reya is a prime example of this issue. After having had a relationship with B Lab for several years, the firm decided to take the plunge and become a B-Corp in August 2021. However, by March 2022 the firm had decided to drop out of the scheme. The reason? According to a spokesperson for the firm, the main reason was the difficulty of balancing "our sustainability commitments with our professional obligations". Although the firm didn't say so, another factor could be their upcoming floatation plans. Accountability to shareholders inevitably rises upon floatation, and this can make it extremely hard to maintain B-Corp status, as Etsy found out in 2017.
Another issue for any law firm considering becoming a social enterprise is the inherent tension between being socially responsible as a firm yet potentially serving clients who themselves are far from being so. For firms with specialisms in the oil or mining sectors, this is perhaps more problematic than those focusing on smaller-scale private client work, for example. I highly doubt that B Lab would score a firm servicing — and thereby enabling — some of the biggest corporate polluters or the worst offenders of employment right breaches very highly.
A final issue is the lack of demand. Whilst consumers of goods such as clothing or food are increasingly likely to consider the social impact of their choice of brands, they are less likely to do so when considering which law firm to use. It is telling that two of the most prominent B-Corps, Ben & Jerry's and Patagonia, are companies selling physical goods straight to the consumer. Consumers of services, especially when these consumers are companies themselves, are less likely to focus on the social impact of the service providers they use. In the case of law firms specifically, clients will have more of an eye not just on the cost of their services, but on their success rate/speed/client care standard.
Given all of these issues, is there any way social enterprises will have a greater role to play in the future of the legal sphere? In a satisfying circular manner, I believe the solution lies in a greater appreciation of my first point about social enterprises: they lie on a spectrum.
This answer becomes clear when you look at the few law firms in the UK which are trying to follow a social enterprise model. Not For Profit Law and Commons Legal are two such (rare) examples of CIC law firms. Their benefit to the communities they serve comes through profit pledging to a local charity and advocating for improvements to the criminal justice system alongside serving legal aided and self-funded clients alike. Both of these examples can successfully operate as CICs because they are relatively small firms, and they specialise in areas where social responsibility is perhaps seen as a more pressing issue due to the direct links with the public. For larger corporate/commercial firms, the issues above ring clearer. The CIC lies further towards the charitable end of the spectrum. This makes it unsuitable for almost all law firms.
Teneu Legal, which specialises in immigration cases, is a step further towards the enterprise end of the spectrum. Comprised of a sole practitioner, this is not technically eligible for 'social enterprise' status; however, it serves as a more achievable example of a future for law firms. This is because Teneu Legal intentionally aims to sit in the "middle ground" of the social enterprise spectrum by guaranteeing 20% of firm time to pro bono work. Whilst most firms will have pro bono commitments of some form, structuring this in relation to a percentage of firm time may be a better option for firms looking to be more socially responsible.
A final solution lies towards the B-Corp end of the social enterprise spectrum. Michcon de Reya was not the first B-Corp law firm in the UK. More importantly, the first two — Bates Wells and Radiant Law — remain committed to the B-Corp model. However, the inflexibility of the model (due in part to its goal of catering to businesses across many different industries and countries) means that the tension with regulatory obligations still exists with the B-Corp solution for law firms.
But the idea behind B-Corp represents an opportunity for law firms. Either the legal sector needs to proactively engage with B Lab to create a more tailored system for law firms under the certification scheme (such as already exists for higher education service companies or financial services). No, these attempts to tailor the B-Corp certification process for different industries are not flawless. But getting on board at an earlier stage would be beneficial for the legal sector, as the changes needed will be developed sooner. Alternatively, the SRA or the Law Society could themselves create a more specialised certification system for law firms, akin to the B-Corp model. Critical to the success of such a scheme would be the inclusion of concrete commitments by firms, else greenwashing is risked.
The number of social enterprise vehicles is growing, as is the raw number of social enterprises. Why? Because there is demand for them. Whilst this demand is stemming from more consumer-orientated fields than law, all law firms would do well to start considering now how their social responsibility commitments could best be prepared for the future.
Bethany Barrett is a first class law graduate from the University of Bristol and a future trainee solicitor in the Manchester office of an international law firm.