Cardiff University law graduate and aspiring barrister Samuel Jenkins on why increased regulation is inevitable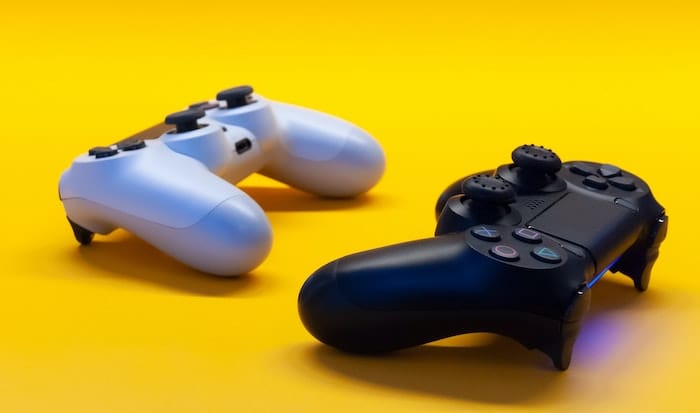 Over the past decade, there has been growing concern regarding the lack of regulation for purchasable 'loot boxes' in video games and their links to gambling, particularly in terms of their accessibility to children.
What are loot boxes?
Loot boxes are features within certain video games which are usually styled as crates or card-packs. When purchased using either real-world currency or digital currency, a player will usually receive a randomised assortment of in-game items which are often cosmetic but can also include rewards and power-ups that improve their gaming experience.
The most notable example of a loot box would be the card-packs in the FIFA Ultimate Team game that has been featured in the FIFA franchise since 2008. Players create fantasy teams by purchasing card-packs in order to receive a number of randomised cards depicting real players. These can then be used to improve the performance of their fantasy teams online against other players. The rarest players are likely to appear less than 1% of the time.
Loot boxes as a practice have since gained increased popularity, appearing in a number of other popular video games such as Overwatch, Apex Legends, NBA 2K21, and Counter-Strike: Global Offensive. A 2018 report by the Gambling Commission found that 31% of 11 to 16-year-olds had attempted opening loot boxes. In addition, the viewing of opening loot boxes has become a prime pastime, with prominent FIFA YouTube personalities like Castro1021, NepentheZ, and Manny all producing videos featuring them opening card-packs, each garnering hundreds-of-thousands of views.
Are loot boxes gambling?
In October 2019, a report by the Children's Commissioner for England found that loot boxes "brings children closer to gambling". They reported that many children feel "pressured" to engage with them and that they can spend hundreds of pounds "without any knowledge of what the rewards would be". They also found that some children would "chase losses" by spending more after receiving items they didn't want. Other than receiving in-game items rather than real-world currency, the behaviour is much like gambling, the report concludes.
However, in 2017 the Gambling Commission reported that it was unable to regulate loot boxes as they were not covered by the Gambling Act 2005.
Section 6(1) of the 2005 Act defines "gaming" as a "game of chance that is played for a prize".
A "prize" is defined under section 6(5) as:
a) Money or money's worth, and

b) Both a prize provided by a person organising gaming and winnings of money staked.
Since the rewards that players receive from loot boxes are neither money nor money's worth, they do not constitute a "game of chance" under the 2005 Act. The Gambling Commission clarified that "where in-game items obtained via loot boxes are confined for use within the game and cannot be cashed out it is unlikely to be caught as a licensable gambling activity. In those cases our legal powers would not allow us to step in."
Calls for a change in the law
The Children's Commissioner for England argued for a change in the law following their 2019 report. The Gambling Commission also expressed concerns that the line between video games and gambling were becoming more blurred.
There have also been calls to action by the Digital, Culture, Media and Sport Committee in 2019. They argued that the current concept of "money's worth" under the 2005 Act fails to "reflect people's real-world experiences of spending in games". They demanded that the issue be brought up in the legislative agenda and asked the government to explain why they believed loot boxes did not require regulation if they disagreed. Further, a House of Lords Committee report on gambling harm in July 2020 advocated for a change in the law, stating that "if a product looks like gambling and feels like gambling, it should be regulated as gambling".
A series of studies in April 2021 have also found links between using loot boxes and gambling, stating that they were "structurally and psychologically akin to gambling".
International action against loot boxes
Loot boxes have grabbed the headlines several times over the last few years as a result of other countries cracking down on the practice. In 2018, the Belgian Gaming Commission concluded that the use of loot boxes in games such as FIFA, Overwatch, and Counter-Strike: Global Offensive constituted gambling under the law. They argued that loot boxes contained all the features of gambling: a game, a wager, an element of chance, and a win or loss. They were also concerned with the fact that it allows people to be "confronted with gambling without realising it". Further, by experiencing wins and losses through monetary wagers, they argued that it created a risk of normalising gambling for young people.
In October 2020, the Netherlands District Court ruled that loot boxes featured in the FIFA franchise constituted gambling and fined the publisher, Electronic Arts (EA), €10 million for breaching the law. In its defence, EA argued that the players that are received from opening the loot boxes have no monetary value. However, the court noted that there were ways for people to profit from specific players they received, with some valued up to €1,700. EA has confirmed that it will appeal the decision.
In March 2021, EA announced that it would be investigating claims that some of its own staff were selling certain cards to others.
Where are we now?
In the face of growing disdain for loot boxes internationally as well as growing support for a change in the Gambling Act 2005, it would appear that their increased regulation is inevitable. The latest legal development on the issue in the UK was in September 2020, where the government issued a call for evidence into loot boxes and their impact. The submission of evidence concluded in November 2020, and the government says that it is "ready to take action should the outcomes of the call for evidence support taking a new approach to ensure users, and particularly children and young people, are protected". A report summarising their findings has yet to be released. However, in the wake of recent reports reconfirming the dangers that loot boxes pose, the UK needs to act as soon as possible to regulate them in order to not fall behind on the issue more than it already has.
Samuel Jenkins is an aspiring barrister who has completed the LLB and BPTC at Cardiff University. He is a musician, an avid gamer and is interested in most areas of law.