UCL law student Yanusika Srithar argues against blanket immunity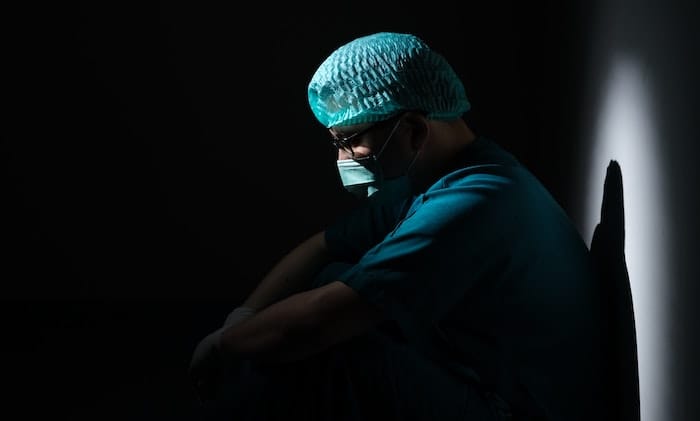 As the NHS is under mounting strain with the coronavirus disease showing little to no sign of abating, another disease seems to have plagued the health sector: clinical negligence claims. Is giving the NHS staff a dose of immunity against these claims the cure to this problem?
There is no denying that COVID-19 has been the biggest challenge that the NHS has had to face in its 72-year history. Final year medical students and retired healthcare workers have been called to the NHS frontline. Healthcare professionals have been pulled from pillar to post, speedily retrained and redeployed to unfamiliar settings and specialities. They have all admirably risen to work around the clock and make personal sacrifices to treat the increasing number of COVID-19 patients. With clinicians performing procedures outside their usual expertise, patients being inadvertently exposed to the disease, attendant delays in screenings, diagnostics and treatment of other non-coronavirus illnesses, the concern about the rise of negligence claims is very real at the moment.
Arrangements are in place to cover clinical negligence liabilities though the state indemnity scheme Clinical Negligence Scheme for Trusts (CNST). To ensure there are no gaps in this indemnity coverage, with the new powers from the Coronavirus Act 2020, NHS Resolution has also launched a new scheme to provide additional cover for services directly related to COVID-19 and for any backfill arrangements that may be needed. Whilst the Coronavirus Act ensures that redeployed health workers are indemnified, our starting point remains the same: the common law test for clinal negligence. However, there have been concerning demands to neglect the test entirely.
What is the traditional test for negligence?
For a claimant to make a successful medical negligence claim, he or she must show a duty of care that needs to have been breached and causation which flows from that breach to the loss/harm suffered.
What do we mean by a breach of duty?
The healthcare professional must have acted in a way which fell short of acceptable professional standards. This standard of care is determined by the test found in Bolam v Friern Hospital Management Committee (1957), according to which a medical professional is not guilty of negligence if he or she "acted in accordance with a practice accepted as proper by a responsible body of medical men skilled in that particular art". This is an objective test. In carrying out this assessment of reasonableness, the court can and should have regard to the circumstances in which the clinician is operating. However, it has been made clear that there are no concessions for a lack of relevant experience; one standard is expected from all those who occupy a certain post. This has been recently reiterated by Jackson LJ in FB v Princess Alexandra Hospital NHS Trust (2017). This point is of particular relevance today given the increasingly broad spectrum of frontline recruits at the moment; a trust deploying a fresh-faced junior doctor to duties for which they are not sufficiently skilled would have to bear the risk of negligence claims.
What is causation?
It must then be shown, on the balance of probabilities, that the harm the claimant suffered is directly linked with the health professional's failure to meet the reasonable standard of care.
The calls for immunity
In response to the rising trends of COVID-19 clinical negligence claims, the Medical Defence Union (MDU) has called for a public debate on whether to grant immunity to NHS staff. The MDU points out how these claims are a troubling drain on NHS resources which would be better spent focused on the COVID-19 recovery. It also acknowledges the emotional and professional burden of dealing with clinical negligence claims and what this would mean for NHS staff morale. Given the typical lapse between the time when the harm or incident occurs and when claims are actually made, the MDU chief executive Dr Christine Tomkins expressed her concern that claims will only arise "long after public memory of the sacrifices made by healthcare workers have been forgotten". These are important anxieties but to grant immunity against negligence claims is not the way to go.
The problems with immunity
The task of implementing staff immunity is also likely to be extremely difficult in practice, giving rise to many complex questions.
First, is immunity to apply to every grade of staff or only to certain sections? In the latter case, there is a real risk that it will polarise and demoralise a workforce. Second, how far do we stretch this immunity? Would it only extend to the staff treating COVID-19 patients or would it also extend to harm caused to indirectly affected patients such as those suffering complications due to delays in routine operations or cancer patients experiencing delay to their chemotherapy treatment? Therefore, the difficult question of causation would still be very much in play. Third, over what time period would this immunity apply? Would it apply retrospectively, for example, from the date when the first lockdown was imposed or when the first COVID-19 patients arrived at hospitals for treatment? Fourth, should this immunity take account of regional variances in the spread of the virus? These are just some of the many questions that such a drastic measure would prompt.
Another concerning issue is that to completely shield the NHS staff from clinical negligence claims would fully strip patients of their entitlement to proper care and also curtail their right to redress in the event that they do not receive such care. It would become a problematic issue of human rights. To uphold the MDU's call for immunity would only send a worrying message about medical practice standards.
Immunity also does not seem necessary. The courts appear to have demonstrated some flexibility when explaining the Bolam standard of care, specifically with regards to unprecedented circumstances. For example, in Wilsher v Essex Area Health Authority (1988), Mustill LJ accepted that the standard of care owed by medical practitioners might be affected by "battle conditions". In his comment, albeit obiter, he highlighted that where an emergency overburdens a hospital's resources and doctors are forced to "do too many things at once", their actions should not lightly be held to be negligent. It has received support more recently in Mulholland v Medway NHS Foundation Trust (2015). These considerations given to the reality of working in emergencies could be promising for NHS staff and may be tested by the courts in the years following this crisis.
Promoting a learning culture — no blame, more gain
Medical negligence litigation has always been a contentious area of law, and that is not going to disappear anytime soon. In these extraordinary circumstances, it is inevitable that mistakes will be made. Jackson LJ's parting comments in FB are particularly prescient: "Doctors, however, are human… Those who have learnt from past mistakes often have even more to offer". The opportunity should be taken to shift the culture within the NHS away from blame and towards learning from errors. Giving blanket immunity to the healthcare staff would completely defeat this aim to build a culture of trust and learning.
Instead of tampering with the grounded rules of tort law, the focus should be on the inherent flexibility in the standard of care recognised by the courts, where the current context could give some breathing room to overburdened medical practitioners. It will be a matter of waiting to see if the common law, along with the state-backed indemnity arrangements, has sufficiently armed the NHS so that it can endure the "battle conditions" it finds itself in.
Yanusika Srithar is in the penultimate year of her law with French law degree at UCL. She aspires to become a solicitor.