Following Ed Sheeran's copyright battle in the High Court this year, Cambridge University graduate and aspiring lawyer Katrina Toner considers what lies ahead for IP laws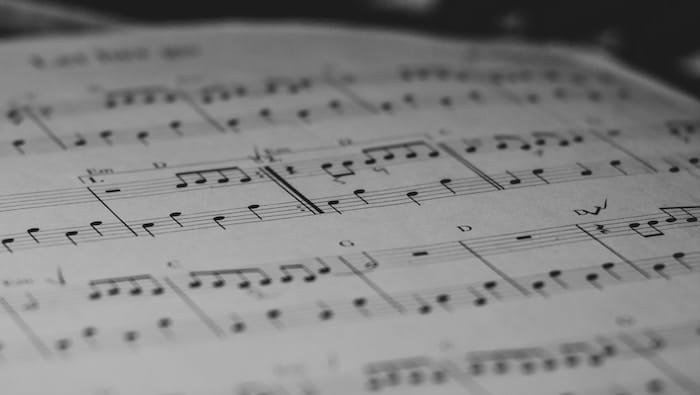 Music of many genres relies on a shared language and a set of basic tools to be understood by its listeners. Indeed, music academics have noted that music without a certain amount of "redundancy", created by features common to many songs, often alienates listeners.
 How, then, should songwriters continue to create when essential elements of their shared musical language are being claimed under copyright? This is the issue at the crux of debates around how music copyright needs to adapt in the digital age.  This was most recently illustrated in the High Court battle between chart-topping singer Ed Sheeran and singer-songwriter Ed Townsend's heirs, who alleged that Sheeran had infringed copyright in his popular ballad Thinking Out Loud. This piece will explore the background to the case, before considering the implications that lie ahead for intellectual property and music law.
Background: The Ed Sheeran case
Townsend co-wrote the 1973 sexual liberation anthem Let's Get it On with American R&B and soul singer Marvin Gaye, and it was Townsend's estate and rights holders who filed suits claiming that Sheeran copied the song in his track, Thinking Out Loud. These suits were filed in the US, so we will be discussing American copyright law.
There are two cases concerning Let's Get it On and Thinking Out Loud. The focus of this article will be the second of these cases, brought by Townsend's estate and his biological daughter, Kathryn Griffin Townsend. This case was tried in May 2023, although Griffin Townsend originally filed for copyright infringement in 2018. Sheeran sought to dismiss the case on the grounds that US copyright law only protects the sheet music of Let's Get It On, that the songs are not sufficiently similar, that their shared elements constitute common musical elements, and that although Griffin Townsend is Townsend's biological daughter, she was later adopted.
This plea of dismissal was rejected by Judge Stanton, for the reason that there were too many similarities to allow for "a judgement of non-infringement as a matter of law". The trial concluded in May 2023, having been delayed by a similar case involving Led Zeppelin's Stairway to Heaven and the Covid-19 pandemic.
There are several key issues in this case. For starters, the two songs are under different copyright laws. Let's Get it On was released in 1973, so it is under the 1909 rather than the 1976 Copyright Act in the US. The 1909 Copyright Act required that a musical work be submitted to the US Copyright Office as a notated musical score, rather than as a recording. By contrast, the 1976 Copyright Act, which went into effect on 1 January 1978, does allow for the copyrighting of recordings. This meant that whilst jurors could listen to the Thinking Out Loud recording in the trial, they were only allowed to listen to a computer-generated recording of Let's Get it On.
Moreover, it is not possible to copyright an idea, only its "tangible expression". US copyright law specifies that copyright does not protect "any idea, procedure, process, system, method of operation, concept, [or] principle" embodied in the work. Proving copyright infringement rests on demonstrating that the defendant copied the work in question and that the copying was "improper", meaning that the defendant copied a substantial amount of protected material. This can involve demonstrating that the defendant had reasonable access to the copied material and showing that there is a substantial degree of similarity between the works in question.
If these conditions are fulfilled, the defendant must prove that they did not copy the work, by relying on defences such as independent creation.
The arguments
Both sides employed musical experts to make technical arguments for and against infringement. The case for infringement focused on the similarity of a chord progression. The musical expert for the plaintiffs, Alexander Stewart, noted the similarity between the off-beat rhythm to which the chord progression is played in both songs. He claimed that the combination of this chord progression with the off-beat rhythm only occurs in one other song, an obscure cover of Georgy Girl from 1966. The plaintiff's lawyer also played a video they termed a "smoking gun", in which Sheeran performs the two songs in question as a mash-up.
Sheeran's team vehemently argued against the claims of infringement. The defence drew upon musicological details and also capitalised on Sheeran's personality. Indeed, whilst neither Gaye nor Townsend were alive to participate in the trial, Sheeran was able to take the stand, playing his guitar and singing.
There were three key points to the defence's musicological argument:
Firstly, they argued that the chord progression was so generic that it was unprotectable by copyright. They claimed that it was a musical "building block", and as such any musician could use it freely. Lawrence Ferrara, the defence's musicologist, demonstrated this by citing the progression's appearance in educational materials, such as "How to Play Rock 'n' Roll Piano" (1967).
Secondly, the defence argued that the combination of the rhythm and chord progression was not unique, and Ferrara gave six examples to show this.
Thirdly, Sheeran demonstrated that there was a subtle difference between the two chord progressions. The second chord in Sheeran's progression differs by one note to that in Let's Get it On. Although these two chords have the same function in the progression, making them the musical equivalent of synonyms, this difference undermines the similarity.
The defence also addressed the issue of the mash-up video, noting that mash-ups are a frequent element of Sheeran's live performances. Sheeran demonstrated this on the stand by performing Thinking Out Loud and moving through three different songs, including Shania Twain's You're Still the One and Bob Dylan's Just Like a Woman.
Outcome and implications
The jury ruled in favour of Sheeran after three hours of deliberation. The Townsend family intends to appeal. This decision is important in the context of the recent rise in popular music copyright infringement cases. This rise could be due to developments in technology. On the broadest level, online streaming has made available not only millions of songs written today, but also a huge historical musical catalogue. This makes conscious copyright infringement easier and unconscious copyright infringement more likely.
Further, there is a growing trend in the integration and reuse of older artistic objects in digital culture. Another reason for the increasingly litigious atmosphere relates to the relatively recent market activity in catalogue ownership, driven by publishing houses such as Primary Wave. This means that publishing houses encourage their artists to use samples of the catalogues they own, thereby furthering a culture of repurposing and recycling in popular music. In addition, these publishing houses have motivations to bring lawsuits against artists they feel infringed on material they own.
Sheeran's case is only the latest in a string of high-profile music copyright litigation that has emerged in recent times. Other notable cases include that brought by Gaye's heirs against Robin Thicke and Pharrell Williams in 2015 (Gaye's estate was eventually awarded $7.4 million in recuperative damages), and the accusations of copyright infringement levelled at Led Zeppelin and Katy Perry in 2020 and 2022 respectively (both successfully defended their cases). The rise in case numbers and the increasingly complex nature of such music copyright litigation pose several questions going forward.
Today, the most distinctive aspects of a song frequently rest in sound and production rather than melody or lyrics. Perhaps an amendment to the 1976 Copyright Act reflecting this would protect the features that are becoming the most original and characteristic part of songs, whilst allowing for a shared musical language. Secondly, we are living in a digital age where reusing and referencing other artistic materials is both easy and popular. Some have suggested that we need new legal frameworks to allow artists to benefit from this practice, rather than focusing on eradicating it.
 Katrina Toner is a composer and music graduate from Cambridge University. She is currently studying for a master's degree at The Julliard School and is an aspiring lawyer.