Northumbria law grad and aspiring barrister Benjamin Ramsey considers the former Suits actress' causes of action and chances of success if her case goes to trial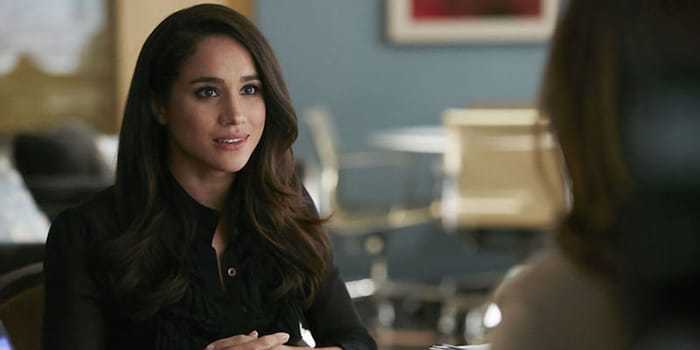 "The modern law of privacy is not concerned solely with information or 'secrets': it is also concerned importantly with intrusion."

— Mr Justice Eady, CTB v News Group Newpapers Ltd & Anor [2011]
Following the news that Meghan Markle's privacy claim against Associated Newspapers Limited (ANL) has been adjourned to autumn 2021, now is the perfect time to consider her causes of action and chances of success. Any defences ANL may have are also discussed here. Finally, while the trial originally listed for January 2021 has been vacated, Mr Justice Warby did grant permission for Markle to make a summary judgment application in its place. The test for summary judgment will be considered below along with the chances of the application being successful.
The facts
Markle's claim against ANL concerns the publication of five articles, three in the MailOnline and two in the Mail on Sunday in February 2019; ANL being their parent company. The articles disclosed excerpts of what Markle calls a "private and confidential" letter sent to her estranged father in August 2018.
While there are various rights which can be utilised, there are three underlying causes of action in this case:
1. Misuse of private information;
2. Breach of duty under the General Data Protection Regulation (EU) 2016/679 (GDPR) and the Data Protection Act 2018 (DPA 2018); and
3. Copyright infringement.
Markle had previously made allegations of dishonesty and other misconduct on the part of ANL; however, these allegations were struck out in May 2020 as they were found not to be adequately particularised and irrelevant to the pleaded causes of action. Markle was also ordered to pay ANL's legal costs of £67,888 for that hearing along with her own costs.
Misuse of private information
Privacy law, unlike many other areas of media and information law, is not governed by statute. Instead, the law in this area has developed over the last 15 years through case law.
The leading case in this area is Campbell v Mirror Group Newspapers Ltd [2004]. Campbell established that a claim could be brought under Article 8 ECHR (Right to Privacy) and led to the establishment of 'misuse of private information'. Misuse of private information has now been confirmed as a tort in its own right and can now be regarded as having two core components:
1. Unwanted access to private information (confidentiality component); and
2. Unwanted intrusion into one's personal life (intrusion component).
Markle would only have to successfully argue that one of these two components has arisen to be successful in her claim. The effect of the intrusion component is significant as, if ANL can establish that the content of the letter was already in the public domain, thereby dealing with confidentiality, her claim can still be successful if she did have a reasonable expectation to privacy in the circumstances.
In addition to showing that the letter was in the public domain, ANL would also seek to establish Markle as a 'public figure', being a member of the Royal Family. Therefore, it was in the public interest that the letter was published. However, RocknRoll v News Group Newspapers Ltd [2013] confirmed that a reasonable expectation of privacy is not necessarily diminished because the individual is a public figure.
Ultimately, all these factors will be incorporated into a balancing exercise between the competing rights to privacy and freedom of expression under Articles 8 and 10 of ECHR.
Breaches of GDPR
Protection of personal information received a dramatic overhaul in 2018 with the introduction of GDPR and the DPA 2018. GDPR and the DPA 2018 must be read together and impose broad obligations on those who collect personal data, as well as protects individuals whose data is collected.
As the new law is still in its infancy, it remains untested by the courts in connection with privacy law. However, the now-repealed Data Protection Act 1998 was often used as an alternative cause of action in privacy claims (See Vidal-Hall v Google Inc [2015]).
Markle claims that the information contained within the letter constitutes 'personal data' within the meaning of the Regulations. Failure by ANL to acquire Markle's consent has led to that data being unlawfully and unfairly processed, which is in breach of Article 5(1)(a) of the Regulations.
ANL will likely seek to rely on the journalism exception. In the interest of preserving freedom of expression, the journalism exception is provided for by paragraph 26 of Part 5 to Schedule 2 of the DPA 2018 and applies to the GDPR. Once again, it would be necessary for ANL to show that the publication was in the public interest.
Copyright infringement
Copyright laws in the UK are governed by the Copyright, Designs and Patents Act 1988 (The 1988 Act). The 1998 Act protects a wide range of works, from artistic works to databases. Importantly, the 1998 Act also protects "literary works" which includes protection of private letters.
The 1998 Act confirms that copyright arises from the creation of the work and subsists in its author (i.e. Markle) not in the recipient of the letter, her father. As such, Markle controls the reproduction of the letter; with any publishing of the letter requiring her consent.
Copyright infringement occurs when certain prohibited acts (outlined at sections 16-21 of the 1988 Act) are carried out without the permission of the author. ANL appears to have carried out the following prohibited acts:
• Copying the work;
• Issuing copies to the public;
• Communicating the work to the public; and
• Making adaptations of the work.
It is clear that these acts, subject to any defence from ANL, would amount to copyright infringement.
There are certain circumstances where a third party can use copyrighted works without the permission of the author. The most pertinent in this case is for the purposes of criticism, quotation or review (section 30 of the 1998 Act). However, ANL will likely seek to rely on the fair dealing exception. When considering fair dealing, the court's main issue would be to determine whether the publication of the extracts was "fair". The courts will look at a variety of factors including whether the contents of the letter were already in the public domain at the time of publication. ANL will seek to rely on interviews given by friends of Markle's to an American magazine in which they allegedly talk about the letter and its contents. Markle states that this is incorrect and even if they did, they did not have her permission to do so. Ultimately, we return to the need for ANL to show that there is a legitimate public interest in the letter. If ANL can prove this, the claim will likely be dismissed. However, it must be noted that just because something can be deemed to be of interest to the public, does not mean it is in the "public interest" and they, therefore, need to know it.
Summary judgment
As mentioned above, permission has been granted for Markle to make a summary judgment application in January 2021.
The test for summary judgment is outlined in Part 24.2 of the Civil Procedure Rules (CPR) and states the following:
The court may give summary judgment against a claimant or defendant on the whole of a claim or on a particular issue if:
(a) it considers that–
(i) that claimant has no real prospect of succeeding on the claim or issue; or
(ii) that defendant has no real prospect of successfully defending the claim or issue; and
(b) there is no other compelling reason why the case or issue should be disposed of at a trial.
As Markle would be making the application, the burden would be on her legal team, now headed by Justin Rushbrook QC of 5RB, to show that the defendant has no real prospect of defending the claim and that there is no other reason for a trial. In doing this, the court will not conduct a mini-trial (Swain v Hillman & Anor [2001]) but instead, look at the strength of each party's case. Should ANL show that their case is "realistic" as opposed to merely arguable, then the application would be dismissed, and the case would proceed to trial. It is also entirely plausible that any summary judgment application could be dismissed, only for ANL to then lose at trial.
It would not be the first time a member of the Royal Family had been successful in obtaining summary judgment against ANL. In 2006, Prince Charles was granted summary judgment following the publication of contents of a journal describing the handover of Hong Kong in 1997. On appeal, Lord Phillips found that there had been clear breaches of copyright and confidence.
It would appear ANL has not learned their lesson following their defeat in 2006. Despite this, there is a clear difference between the Duchess of Sussex's case and the Prince of Wales' case which suggests that Markle's copyright claim is stronger. Prince Charles' journal was connected with his official duties as a "public figure", whereas Markle's letter was likely a private and personal piece of information.
Conclusion
A successful summary judgment application would almost certainly bring these proceedings to a close, pending any appeal by ANL. There is every chance that an application could be successful, with Markle relying on Prince Charles' case in support. Although this outcome would likely derive the public of what would be the most significant privacy claim to date.
It appears that Markle has a strong chance of success across all causes of action. However, the issues in the case will likely revolve around ANL's defence and the classic balancing act of Articles 8 and 10 ECHR. Should Markle be successful, it is unlikely ANL, and the media as a whole will stop skirting the edge of what are acceptable practices. It appears a case of not if, but when will another high-profile privacy case emerge. Only time will tell.
Benjamin Ramsey is a first class law graduate from Northumbria University. He completed the BPTC as part of his degree and was called to the bar in 2018. He currently works as a county court advocate for LPC Law, and is actively seeking pupillage.