Nottingham law grad Fraser Collingham reflects on his recent experience working in the hospitality industry and explains why employment law reform is much-needed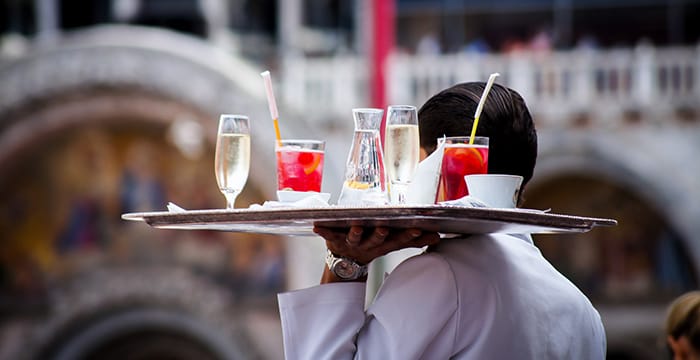 Employment law has looked promising recently — we've been rid of tribunal fees, we've had favourable decisions regarding holiday pay (Dudley Metropolitan Borough Council v Willets, King v Sash Window Workshop) and employers now have to publish gender pay gap reports. This all gives the impression that the power lies in the hands of employees.
And yet recently, it has been reported that complaints about being paid less than the minimum wage have doubled, paid overtime is becoming a rarity, and that workers' influence over their hours, conditions and pay has been eroded "as a culture of insecurity takes hold". My experience working in the hospitality industry is that employment law needs some serious attention.
Lack of awareness
It genuinely shocked me how little my colleagues knew about their legal rights. In one job, several young employees were not aware of the existence of paid holidays, which to me, is a sad indictment on the rule of law. But, as is commonplace in the hospitality industry, they had no written contract of employment.
Whilst there is no legal requirement to provide employees with a written contract, there is a legal requirement to provide employees with written particulars of their terms and conditions of employment within two months of their start date (section 1 of the Employment Rights Act (ERA) 1996). But as I have seen, this is "widely ignored" (Good Work: The Taylor Review of Modern Working Practices ('Taylor Report') — my co-workers were in the dark when it came to their employment rights.
Minimum wage issues
During one restaurant shift, a table walked out without paying and we were told that if it happened again the balance could be deducted from our wages. That is unlawful under the ERA 1996. (It was never deducted from our wages but it was from our tips). On another occasion, one of my co-workers turned 21 and was still getting paid national minimum wage (NMW) for 18-20-year olds.
According to the Low Pay Commission, between 300,000 and 580,000 people could currently be being paid less than the NMW. Paul Noble, partner in dispute resolution specialising in tax at Mishcon de Reya said that employees are "now increasingly knowledgeable about their rights and they're ready to take action if they don't think they're being paid correctly." That's not the impression I have got. My colleagues had a general sense of right and wrong but were unsure as to their concrete legal rights and were reluctant to raise them with management.
And it's not just the hospitality industry. We saw from the recent Primark and Sports Direct scandals that employers were taking deductions from wages for staff uniforms and for clocking in one minute late.
Abuse of 'zero-hours'
I was appalled by the casual abuse of zero-hour contracts and saddened that this is legal. In the roles I have worked in, no one has had guaranteed hours. Even 'full-time' employees were essentially on zero-hour contracts.
I remember overhearing one colleague being told that he would be given no shifts the following week if he did not wear proper footwear to work. Another co-worker was just not very good at the job and their hours were consequently slashed from 30 to about 12 a week. I know several students who are told on a day-to-day basis whether they are required for work, and shifts can be cancelled or rescheduled with as little as a few hours' notice.
Although zero-hours work is welcomed by many, especially in the gig economy for the flexibility, it is insecure employment which makes it difficult to save or plan for the future. What I saw on a daily basis was a one-sided abuse of the flexibility of zero-hours contracts. It looked much more like exploitation, made all too easy by an under-regulated jobs market.
Unpaid work
To secure one job I had to undertake two unpaid trial shifts. I found this pretty unfair — I provided a benefit to the business in those hours and carried out genuine work, the same as employees. A parallel can be drawn here to the rise in unpaid internships. Employers are exploiting the lack of clarity in the law.
Is more regulation better?
The UK labour market is characterised by flexibility. We have one of the weakest sets of employment protection laws in Europe. This 'British way' allows us to have an efficient labour market and a good unemployment rate.
I would argue that it's not the quantity but the efficacy of employment regulation that is key. Laws need to be transparent and easy to apply in the workplace. Unfortunately, a lot of employment law is characterised by judicial creativity rather than legislative clarity. Even basic definitions such as 'worker' and 'employee' are "impossible to apply" unless you have "an encyclopaedic knowledge of case law", according to the Taylor Report.
The government has committed £25.3 million for minimum wage enforcement. You can already complain online about not being paid the minimum wage by filling in a form. HM Revenue & Customs investigates, names and shames non-compliant companies, and can fine the company up to £20,000 per worker. Then we have the Advisory, Conciliation and Arbitration Service (ACAS) and free employment tribunals for disputes. But I'm just not seeing this in practice, and neither is Matthew Taylor (leader of the Taylor review).
The Taylor Report: New rights?
The Taylor Report was commissioned by the government to look into modern working practices. The report contains 53 recommendations, many of which would help workers in the hospitality industry.
The government's response to the Taylor Report was positive but not ground-breaking, mostly launching consultations. The proposed measures look promising, particularly the introduction of providing a list of day one rights, and a new right to payslips for ALL workers.
The gig economy is getting all the attention, but it is employment law in general that needs greater transparency, so that ordinary people who work hard every day can get what they are due.
Fraser Collingham is a University of Nottingham law graduate. He is currently studying the LPC at the University of Law and is due to commence a training contract at an international law firm in 2019.