Stats don't talk about partner pay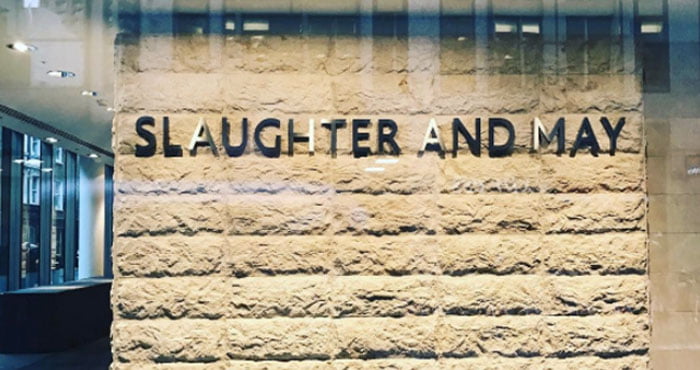 Slaughter and May published its gender pay gap statistics today, revealing a median hourly pay gap of 38.5%, and bonus pay gap of 54.8%.
Like other law firms, this global figure is partly as a result of structural differences at firms, namely that there are many more women in lower-paid roles, particularly secretarial roles which are "all-female" at the firm. The mean hourly gender and bonus pay gaps for Slaughter and May are 14.3% and 33.3% respectively.
Comparing male and female pay among associates there is a negative pay gap, meaning women are paid marginally more than men, with a mean pay gap of -2.1%, and a median pay gap of -0.8%. For bonuses, the mean pay gap for associates is -2.7%, while the median pay gap is zero.
Among the highest paid employed jobs in London at the firm (excluding partners who are not employed by firms), where 47% are women and 53% are men, the mean pay gap is -2.3% and the median is -1.6%.
Releasing the statutorily-required pay information, executive partner Paul Stacey, from Slaughter and May, commented:
"Our analysis of the underlying figures shows that our one-firm culture remains strong, with the gender pay gap for associates and business services professionals yielding encouraging results. That culture values remunerating our employees in a less differentiated and more egalitarian way, and is supported by no billable hours targets."
Slaughter and May's stats follow hot on the heels of Allen & Overy, that only yesterday revealed its own figures. These demonstrate the firm's mean hourly pay differential of 19.8% and median pay at 27.4%.
Linklaters was the first magic circle firm to publish its gender pay gap report with a mean hourly pay difference of 23% and median figure of 39%.
But none of these law firm statistics take account of any possible gender discrepancies in the remuneration of non-salaried partners, a point picked up by Chancery Lane recently.
On International Women's Day last week, the Law Society's president-to-be called on firms to publish figures for non-salaried partner pay as well as employees of firms.
Launching Chancery Lane's own gender equality report in the profession, a survey of 6,000 lawyers, Christina Blacklaws commented: "This is my personal view — I think it would be welcome if law firms did decide to undertake their gender pay gap review for everyone within their business. I think we could really use that information effectively then."
Both male and female newly qualified lawyers at Slaughters will now receive an £80,000 base salary following changes announced last December.