Second magic circle firm to release data, as Irwin Mitchell and Leigh Day unveil far smaller figures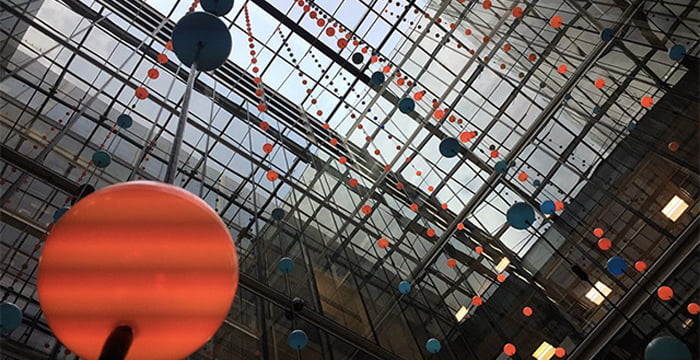 Allen & Overy has become the second magic circle outfit to reveal its gender pay gap stats. These show that women at the firm earn a mean hourly rate 19.8% less than men, while the median hourly rate is 27.4% less.
As for bonuses, the gender pay gap here is 42.1% (mean) and 23% (median). It's worth noting this bonus gap is calculated using the number of pounds paid to the magic circle firm's staff, rather than the percentage of their earnings. Partner pay is not included in the statistics.
Allen & Overy, like many other firms to have released their gender pay data, explains the results with reference to "the gender composition of our workforce". More than two thirds of staff members in the firm's lowest pay quartile are women, while they make up 52% of its upper quartile.

The high proportion of women in business support roles has "a significant impact" on the firm's stats. Sasha Hardman, global HR director at Allen & Overy, said:
"Gender diversity has been a particular strategic priority for us for a number of years, with a refreshed approach in 2016 when Wim Dejonghe and Andrew Ballheimer were elected to senior and managing partner, and we welcome the focus gender pay gap reporting brings to this issue. Our aim is to accelerate our progress to achieve a more even gender balance at senior levels within our business."
Today's announcement from Allen & Overy comes one month after its magic circle rival Linklaters revealed its gender pay gap. Mean hourly pay, we learnt from Linklaters' report, is 23% less for women than it is for men. The difference in median money is wider: 39%. These announcements come because, by law, all large businesses must reveal the gender pay gap between their employees by spring.
Elsewhere, personal injury giant Irwin Mitchell has too released its gender report. This shows the difference between gross hourly earnings for all men and women is 12.8% (mean) and 16% (median). The mean difference in bonus pay at Irwin Mitchell — which employs more women than men overall — is 18% (and 20% median).
The firm, which flags up its "long standing commitment to fairness, equality and inclusion" in its report, says it's proud to have a pay gap lower than the UK national average (18.4%) and the legal sector average (25.7%). "However, we will continue to work on understanding the factors that influence our relatively small pay gap and ensure that we take action to improve this over time," it adds.
Because partners are not employed by law firms, they are exempt from the Equality Act 2010 (Gender Pay Gap Information) Regulations 2017 which require businesses to disclose their figures. That said, Irwin Mitchell has taken the unusual step to release its partner gender pay gap too.
The firm's female full equity members earn 8.5% less than their male counterparts when mean gross hourly earnings are considered. The median is 16.8%.

Another firm to have very recently announced its gender pay statistics is Leigh Day, the human rights outfit based in London. Faring far better than its corporate law counterparts, Leigh Day's female staff members are paid a mean hourly rate 9.1% lower than its males. The median is 9.9% lower.
As for bonuses, women's mean bonus pay is actually 19.1% higher than men's while the median is 9.4% higher. More than 68% of women received a bonus, while the same was true of 67.2% of men. The firm said:
"We are committed to ensuring that women who work at Leigh Day are paid fairly and have equal opportunities for career progression and equal access to interesting and rewarding work."
Other firms to release their gender pay statistics include: Bird & Bird, CMS, Herbert Smith Freehills, Pinsent Masons, Shoosmiths and Taylor Wessing. City firms aside, the Law Society has revealed a mean gender pay gap of 11.1% and a median of 5.6%. Then there's the Crown Prosecution Service, which offers both training contracts and pupillages. It pays its women a mean hourly rate 10.6% lower than its men's — the median is 25%.