Revamped 2018 forum will focus on how candidates can make themselves stand out during the recruitment process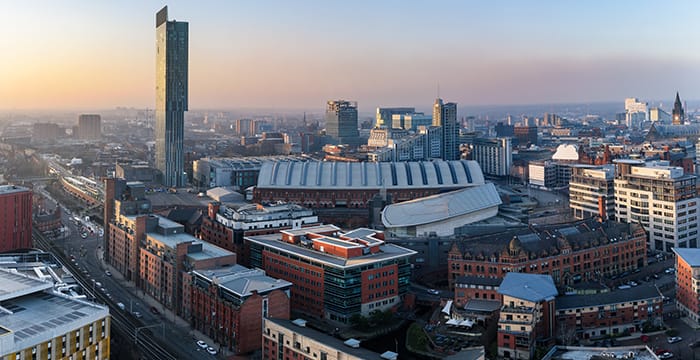 Exchange Chambers will host an expanded version of its pupillage application advice day later this year offering more free advice and support for aspiring barristers than ever before.
Now in its fifth year, the popular pupillage forum gives northern bar hopefuls the chance to spend the day with Exchange's barristers and gain valuable insight into the set's recruitment process. This year's extended event will focus on the pupillage interview process and how candidates can stand out from the crowd during the recruitment process.
The day-long session, which will be held on 13 December at Exchange's Manchester office, will also feature hints and tips on how to complete a pupillage application form, advice on improving advocacy skills and a Q&A session with some of its junior members.
Exchange Chambers' barrister Alexandra Sutton, who attended the forum in 2016 and went on to secure pupillage at the multi-disciplinary super-set, told Legal Cheek:
"I found the forum a great introduction to chambers — everyone was friendly but also frank, meaning I got real insight into what Exchange is looking for and how the application process works. On a basic level it was also nice to have a nosy around, meet some members and get a feel of the set! It took the edge off the nerves when I came in for a mini-pupillage, and then later for interview."
Exchange — which has nearly 200 barristers across Liverpool, Leeds and Manchester — isn't the only chambers to offer advice and support to pupillage seekers of the north. Kings Chambers, a civil set home to 20 silks and nearly 100 juniors, hosts its own three-day mini-pupillage fair each summer featuring a host of short talks, advocacy workshops and a trip to Manchester's Civil Justice Centre.
Bar hopefuls wishing to attend Exchange's free pupillage forum on 13 December must submit a CV and cover letter to chambers, as well as answer a number of short questions, before the deadline on 26 October, which falls a week before the Friday 2 November Inns of Court Bar Professional Training Course (BPTC) scholarship deadline.
For more information about the leading sets operating in the UK, including pupillage numbers, pay and proportion of Oxbridge-educated new tenants, alongside a 'Legal Cheek View' and scorecard for each chambers, check out our brand new 2019 Chambers Most List.