The results from the new Legal Cheek Trainee and Junior Lawyer Survey are in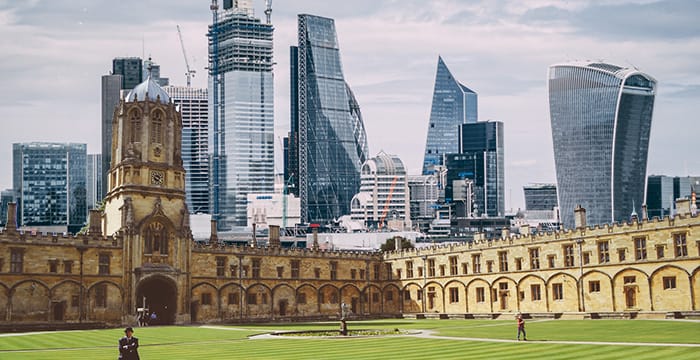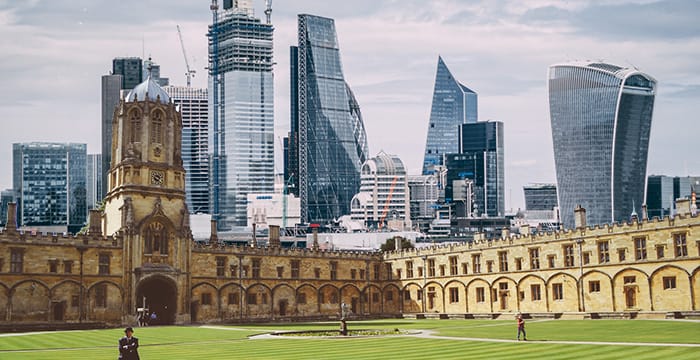 A training contract isn't just a job, it's also an extension of the education process — and as with undergraduate and masters degrees, the quality of the institution where you do it counts for a lot.
The magic circle is probably the equivalent of Oxbridge, and it's notable that two (Clifford Chance and Linklaters) out of the quintet received an A* for training in the 2018-19 Legal Cheek Trainee and Junior Lawyer Survey. The results of the research — in which over 2,000 trainees and junior lawyers at the 80 leading law firms in the UK participated — have been released this month.
Three transatlantic megafirms joined the magic circle duo with top marks for training. If Hogan Lovells, Norton Rose Fulbright or Mayer Brown were universities they'd be hybrids of members of the Ivy League and other elite international institutions.
Another grouping which received the coveted A* grade were three City boutiques — namely: Bristows, Macfarlanes and Travers Smith. Intellectual property and life sciences-focused Bristows surely is the legal profession equivalent of Imperial College (where many of its trainees come from), while private equity specialists Macfarlanes and Travers are kind of like LSE and UCL.
The four UK-based international firms that scored A*s in the training category of this year's survey are Ashurst, Osborne Clarke, Pinsent Masons and Taylor Wessing — very much the equivalent of leading Russell Group universities.
Which leaves two national law firms — Burges Salmon and Walker Morris — as the final two A* baggers. Each outfit occupies an elite position in their respective core markets of Bristol and Leeds that also positions them in the Russell Group bracket.
For students applying for training contracts, it's worth noting that training is one of ten categories we assess in the annual Legal Cheek Survey. The others are quality of work, peer support, partner approachability, work/life balance, tech-savvy, perks, office, canteen and social life. We also calculate the probability that firms offer trainees of doing international and client secondments, and provide average arrive and leave the office times for each firm. Over the coming weeks we will be providing analysis about the firms that did best in each category. In the meantime, you can check their grades in the scorecards contained in each firm profile accessible through the Firms Most List 2019.
Turning back to the training category. Of the 14 firms which received an A* this year, ten were previously shortlisted for this category in either 2017 or 2018 (Bristows, Burges Salmon, Clifford Chance, Linklaters, Macfarlanes, Mayer Brown, Osborne Clarke, Taylor Wessing and Travers Smith), with four getting the top grade for the first time this year (Ashurst, Hogan Lovells, Norton Rose Fulbright and Walker Morris). Five of the firms have now received A*s for three years running (Linklaters, Macfarlanes, Mayer Brown, Osborne Clarke and Travers Smith).
What makes good training?
So what makes good training? The firms that do best in this category of our survey seem to offer a combination of both formal and informal training. Big firms tend to do formal training well — hence, perhaps, the absence of any US firms' (typically quite small) London offices scoring an A* here. As an example, here is a comment from one magic circle rookie that gives an insight into what happens at their firm:
"It is no exaggeration to say we have the best training programme in the City. The [firm's] Academy is an educational platform that is unique to any law firm. For example, before joining our Finance and Capital Markets department, there is a one week intense training programme, led entirely by partners. Also, for the first 20 or so weeks of your seat in Finance, you will have weekly morning training courses led by partners and our Global Head of Education in F&CM, which often involve page-turn of the various documents we deal with."
The informal training is often spontaneous, but to learn on the job really well there needs to be careful planning that goes into the wider framework that allows it to happen. Trainees who responded to our survey like being given a lot of responsibility but didn't enjoy "being thrown in at the deep end". The secret to success in this respect, it seems, is to offer responsibility "on controlled, smaller workstreams". Some firms clearly think hard about how they can facilitate this, others not so much. Although it's worth noting that the scores for training across all the 80 leading firms that featured in this year's survey were relatively high, with none scoring below a B. This was by no means the case in all of the other categories.
Other aspects of training that current rookie lawyers rate include instruction that goes beyond the legal to include sector knowledge, soft skills and even resilience. Not many firms offer this on a formal basis, but from the hundreds of comments we received as part of the survey it's clearly something that's valued when delivered thoughtfully and consistently.
And finally there is the personality and temperament of those delivering the training. This overlaps to a certain extent with our separate partner approachability category — of which more later — but certainly plays a significant part in the training experience. Those at the helm of law firms will always be stressed at times, but positive organisational culture helps to insulate trainees from the worst of that pressure while making sure that those in positions of responsibility remember that a training contract is as much about learning as fee-earning.
The firms that scored an A* in this category of the survey are shortlisted for the 'Best Law Firm for Training' category of the Legal Cheek Awards on 21 March 2019.